WINNER Announced! $100 Visa Gift Card Giveaway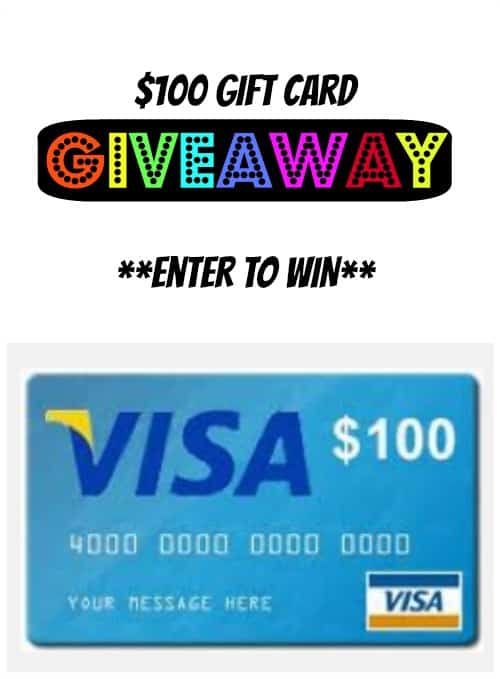 Winner Announced:  $100 Visa Gift Card Giveaway
Update:  The winner has been announced and sent an email!  They have 48 hours to respond or I will choose a new winner!  Was it you?  Check your email or check the form below!
I am so excited to partner up with my good friend Lori of ADayInMotherhood.com and give you an amazing $100 Visa Gift Card Giveaway!
We just finished our Christmas giveaway with $415 of wrapped Christmas gifts that everyone loved so we thought you would like some cash this time!  Who doesn't like cash, right?!!
We are extremely grateful to all of our readers and we wanted to show a bit of appreciation and love that we have for each and every one of YOU!
To enter this giveaway simply follow the form below to gain entries.  You don't have to do all the entries but the more you do, the higher your chances are of winning!
This giveaway will end next Sunday, December the 15th at 11:59 pm CST>
We hope to make someone's Christmas a little extra special with some cold hard cash!