3 Tips for Taking Care of your Tablet #IntelTablets
#spon: I'm required to disclose a relationship between our site and Intel. This could include the Intel Corporation providing us w/content, product, access or other forms of payment.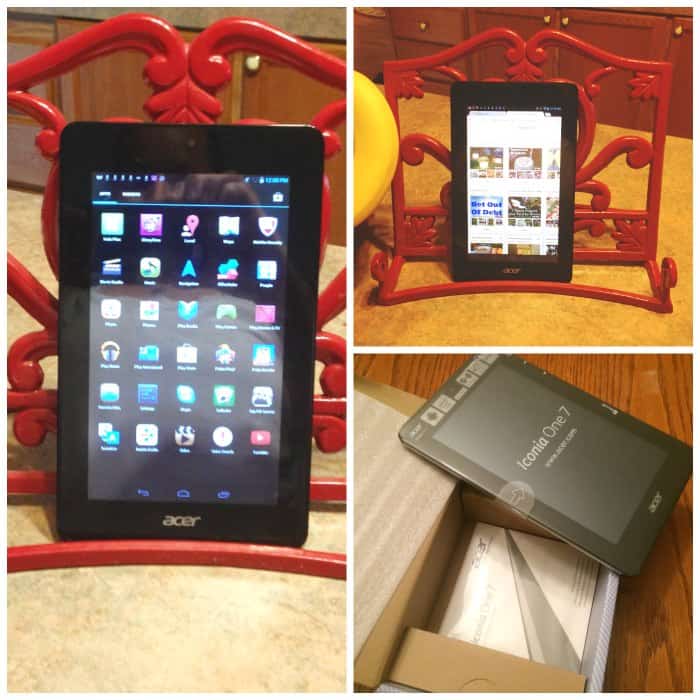 Tips for Taking Care of your Tablet
So you get a brand new tablet and now what?  First thing I would think of is how you plan to take care of your brand new tablet. I told you a few weeks ago that I got a brand new Iconia One 7 Tablet remember? I love it and use it lots in the kitchen. My youngest wanted one of her own. I immediately thought to myself there is no way I'm letting her put her grubby little paws anywhere near my tablet especially when it doesn't even have a case yet. It got me to thinking all the ways you should take good care of your tablet and I certainly explained the responsibility that is required.
1. First, think about investing in a protective case. You do not want to accidentally drop your brand new tablet without a case on it. If young kids plan to use your device I highly suggest an Otterbox case.
2. Keep that battery charged. Don't let your battery were all the way down. They say don't let your battery go below 10% charged. This will actually hurt your battery to drain it. Don't forget to unplug it when it's fully charged too. Turn off Wifi and notifications when not in use too. These will drain your battery quick.
3. Keep it out of the heat. We live in Texas and the sun here can be deadly. You never want to leave your tablet in the car. You also don't want to store it under your pillow. Tablets are not meant to be in extreme temperature changes.
I've been getting the biggest kick out of my Iconia One 7 Tablet! I find that everyone else in my family loves it too. Which is why I might start hiding it.
Follow these simple tips and you are sure to have your tablet last a very long time!
Check out all the Intel Tablets for yourself.