Dinner and a Movie with The Smurfs
Smurfs 2 is out!  Smurfs 2 is out!!!  We have been waiting and waiting for Smurfs 2 to come out!  It couldn't be better timing with Christmas break and back weather to have a dinner and a movie night with The Smurfs!
I headed to my local Walmart to grab a few items for this extra special family movie night.  We were not just going to have our normal popcorn goodies.  No way.  I decided to "blue it up" around here!  Besides, who doesn't love the smurf color blue, right?!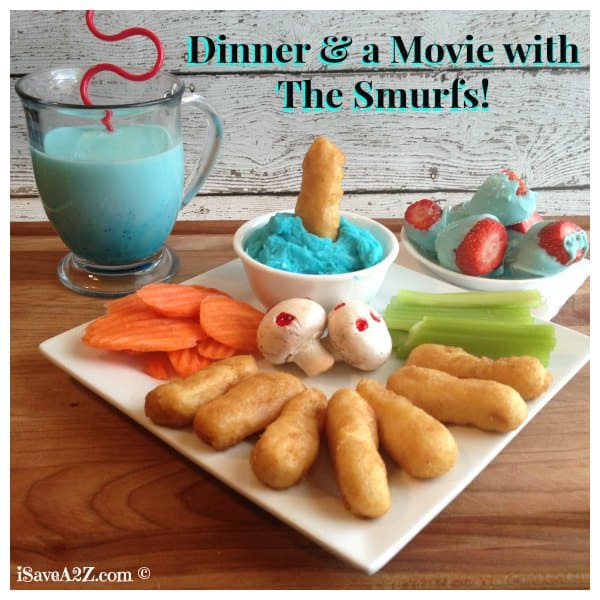 I wanted our meal to be extra special but easy at the same time.  I didn't want "Papa Smurf" to turn into "Grumpy Smurf" just because he didn't get his typical meat and potatoes!  Anything blue color I know our little Smurfette would like but little did I know she would turn into "Greedy Smurf" before dinner was over.
I decided to grab some of the new Honey Batter  Breast Tenders, Mashed Potatoes, Veggies, and for dessert some Smurf colored chocolate covered strawberries.  Oh yeah!  With a little bit of our favorite Smurf colored food coloring (I used this exact one found here on Amazon) dinner would be a cinch!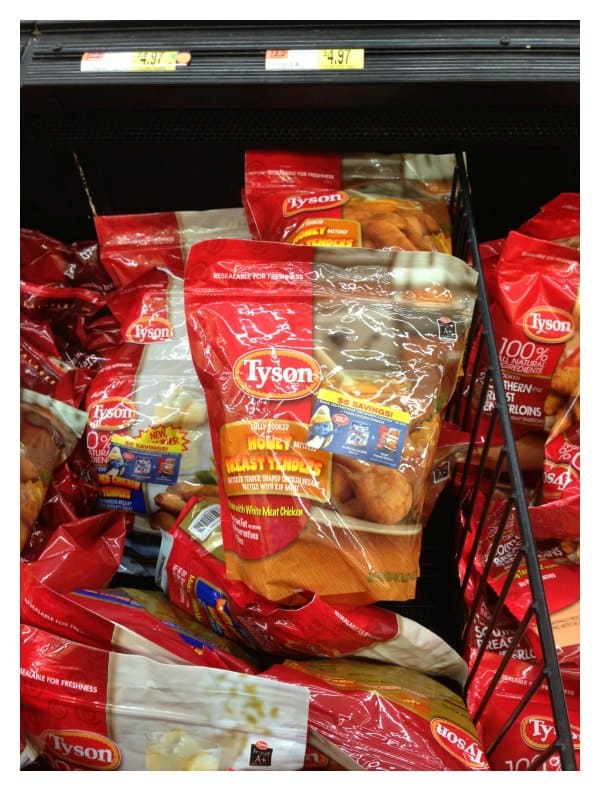 Then I had to grab the movie!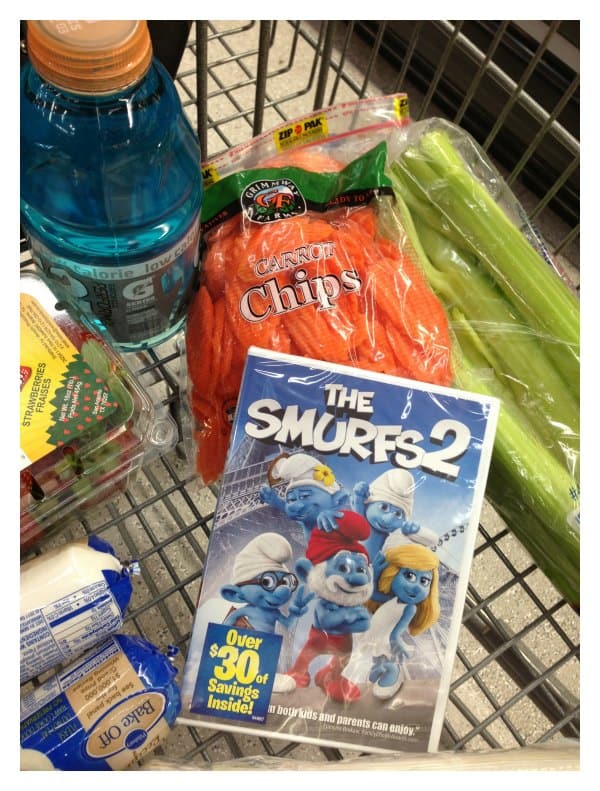 Dinner was now almost half way complete!  I had the plan and that was the hardest part.  Making the meal was easy!
We opened the bag of Tyson Honey Batter Dipped Tenders and started boiling our water in the microwave for our mashed potatoes.  Most people like a dip with their chicken tenders but not us.  We love to dip our chicken tenders in mashed potatoes!  ummm… mmm… mmm!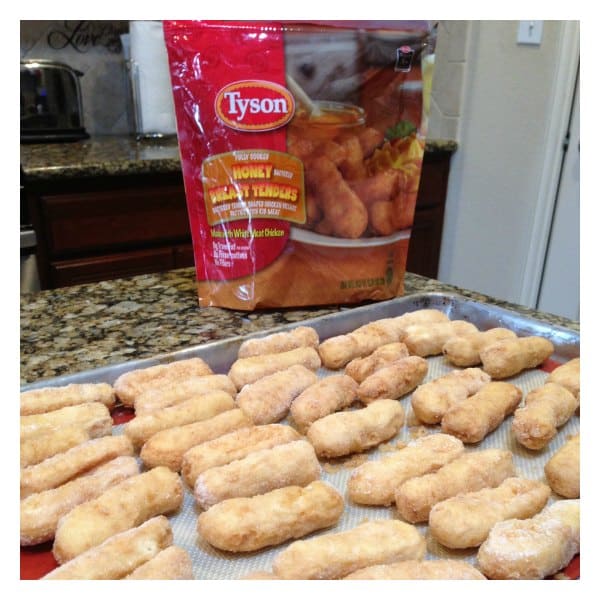 After whipping up our mashed potatoes and adding a bit of food coloring we started making our Smurf chocolate covered strawberries.
We melted some white chocolate and added the same food coloring (Pro Tip:  Be sure to use the gel food coloring and not the liquid.  The liquid food coloring will not mix with chocolate)
To create the chocolate covered strawberries be sure to wash them first.  Dry them completely before beginning.  We cut off the stems too.  Heat the white chocolate with the instructions on the package.  Add a drop or two of get food coloring and mix.  Lay them out on wax paper to let the chocolate set.  Add sprinkles if you desire.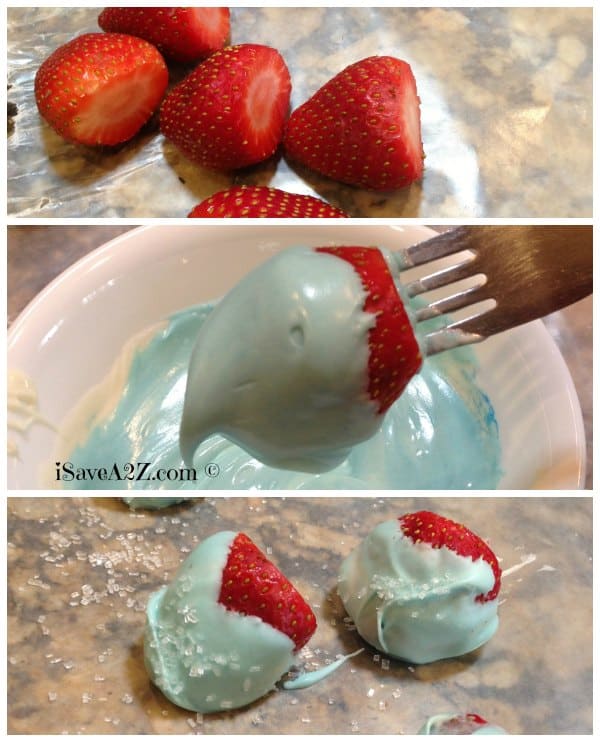 The strawberries set in only about 20 minutes and our dinner meal was complete!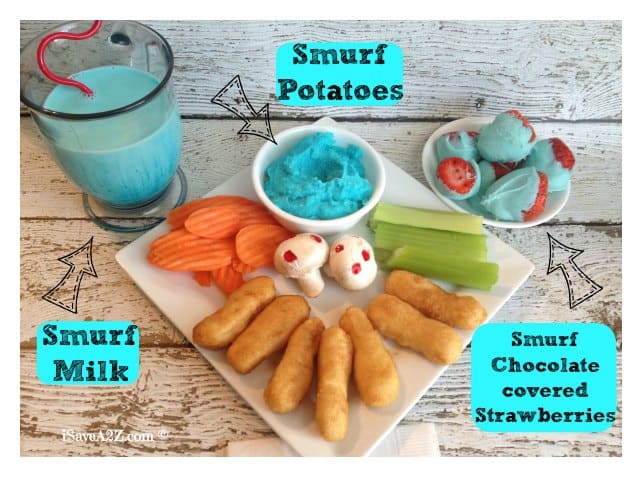 Now to enjoy the show!!!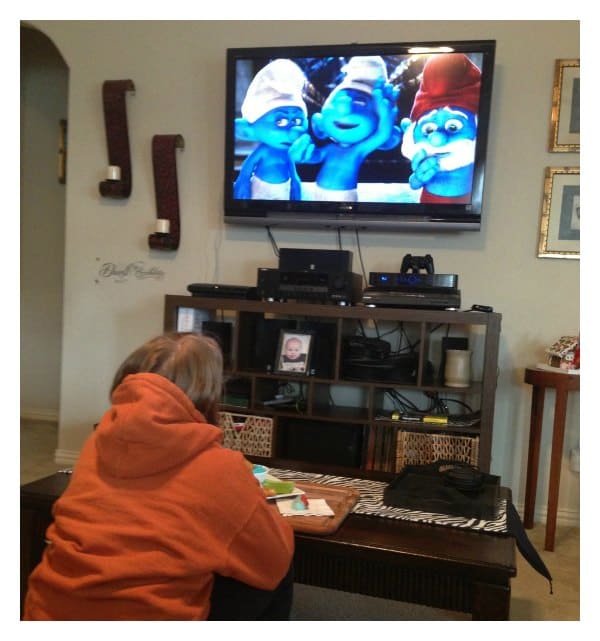 Can you guess which food my daughter or my husband loved the most???
Our lil Smurfette loved the smurf mashed potatoes and the smurf chocolate covered strawberries the best!  She turned into "Greedy Smurf" because she grabbed the whole bowl for herself!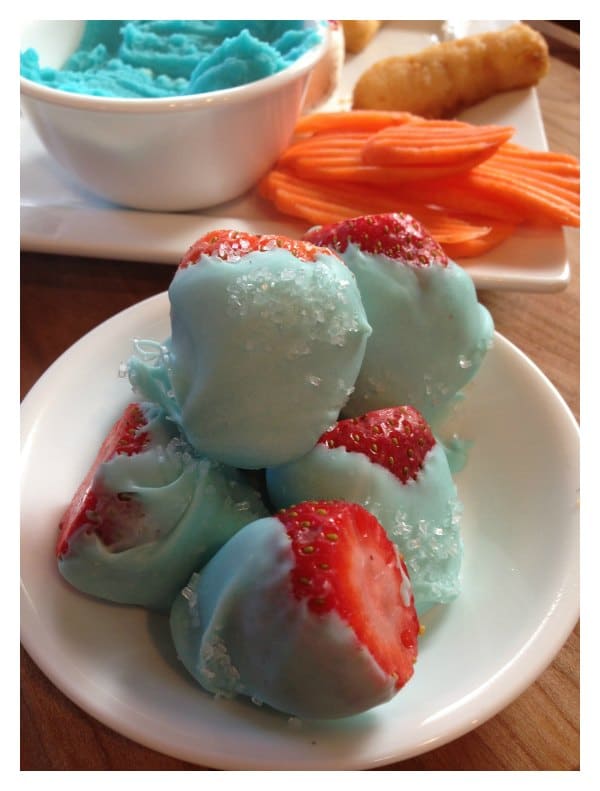 Papa Smurf was delighted with the Tyson Honey Batter Dipped tenders with potatoes and insisted I buy them again!  See,  I told you he was a meat and potatoes kinda guy!
Tyson Chicken Nuggets on Facebook