Always Believe In Yourself Hardcover 

2017 Planner Review and Goal Setting Tips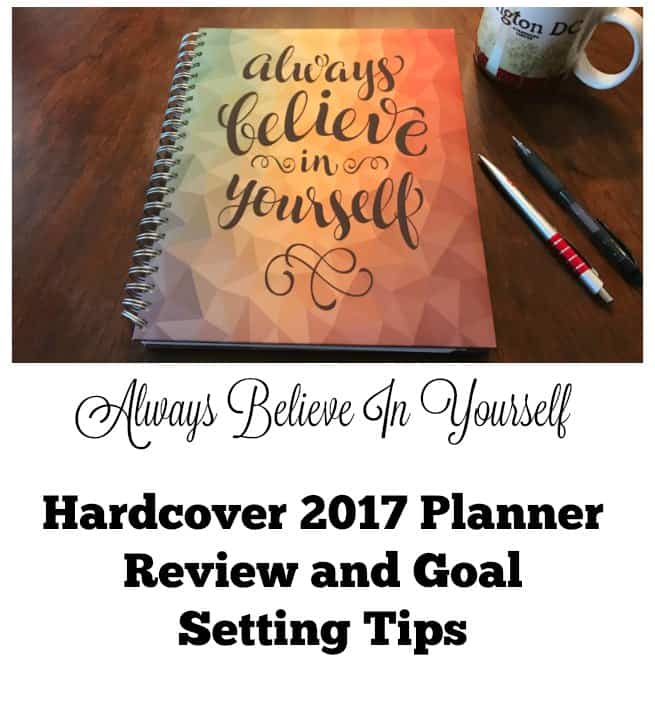 First let me say that I can't believe it's already the end of 2016!  Where does the time go?  I'm excited to work with Tools4Wisdom and show you my new planner tools!  I have already started planning for 2017 and I'm starting off with the right tools for success!  I'm excited to share my Always Believe In Yourself Hardcover 2017 Planner and a few goal settings tips.
I'm a firm believer in having the right tools for any job to be successful.  This is why I love Tools4Wisdom!  I don't know if you remember or not but I had a similar planner from them last year.  I loved it so much that I am continuing with another this year!  But this year I have the Always Believe In Yourself Hardcover 2017 Planner!  I am in LOVE!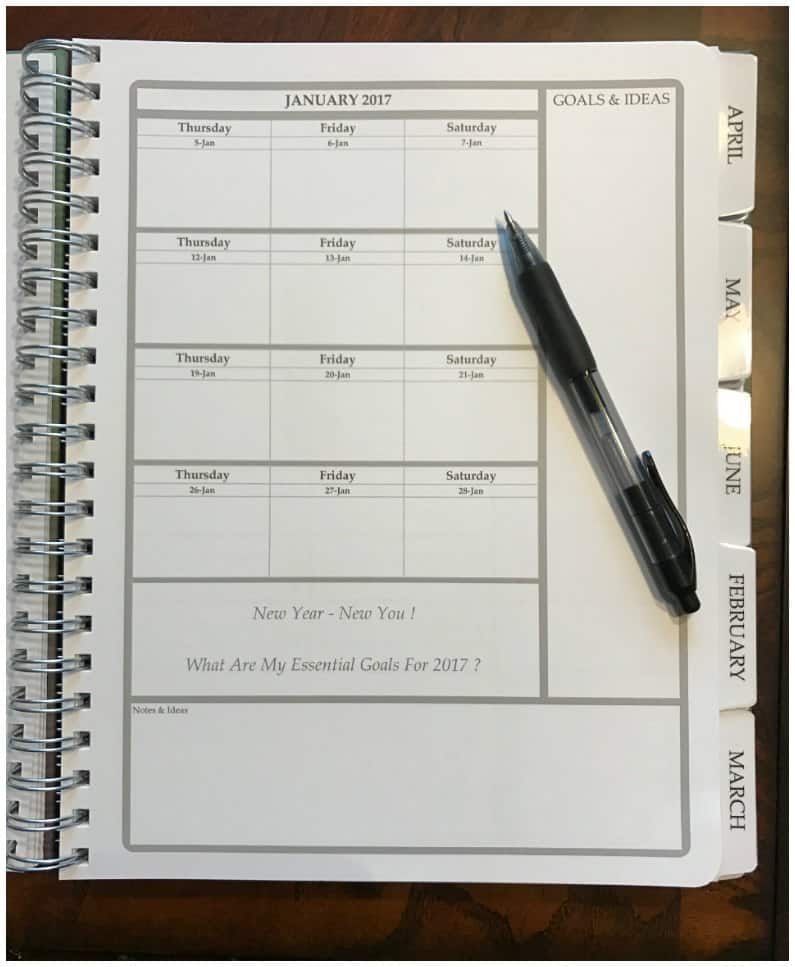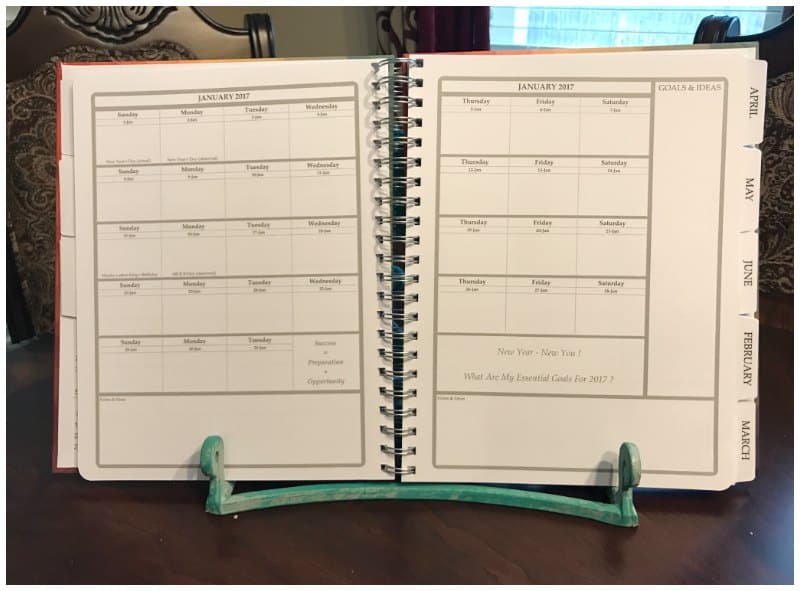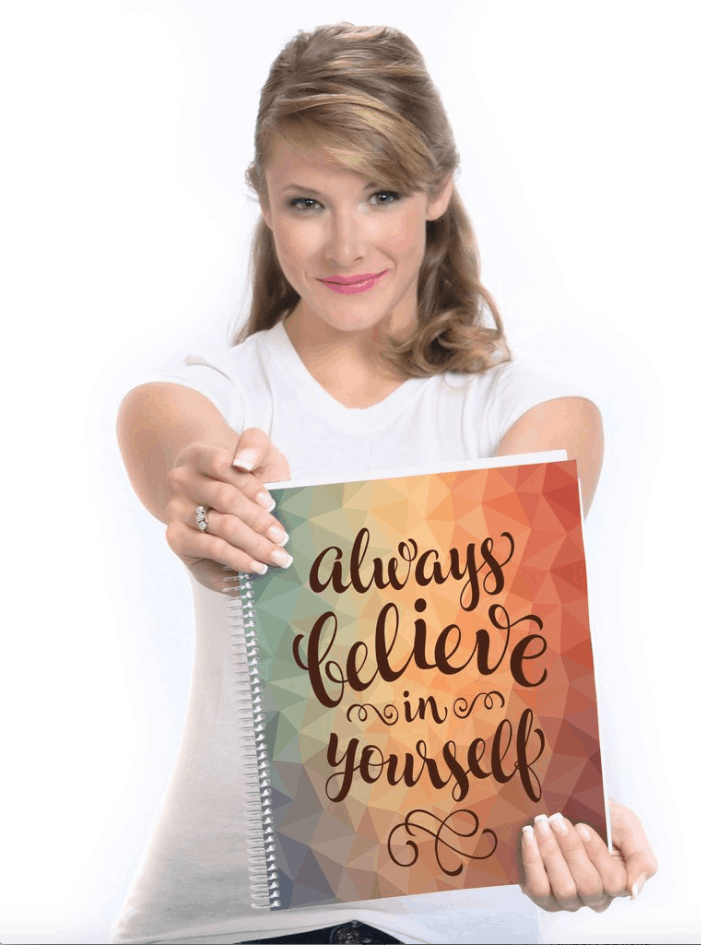 Here are all the things I love about this 
Always Believe In Yourself Hardcover 

2017 Planner:
 It's a hardcover!  I can stand it up on my cookbook stand to view the month on my desk.
The beginning of the book has a goals list and ideas page.  This is a perfect way to start the year off right.
 Each month has a goals list.  I love this because my goals are very specific for each month.  For example, I have a list of summer plans when the kids are out of school and I can plan accordingly.
I can see a full month at a time with the book open or I can see my daily view with a list numbered from 1 to 12 and priorities!  I love being able to check off stuff on a daily list because I feel as though I've made good use out of my day.  Sometimes, if I forget to write something on my to do list for that day even if I accomplished it, I will write it down just so I can see it crossed off.  Love that!
At the end of the month there's a master list of personal growth items and work related items too.
Here are some tips for setting goals that will help you get started:
 Make the decision to start.  Just dive right in and do it!
Decide what is important to you and be specific.
Make sure you can measure your success.
Be realistic.  Start small if you have to.  You might have to actually visualize your goal.
Set a time frame.  You should always have a timeframe attached.
This Always Believe In Yourself Hardcover 2017 Planner will help you set your goals and keep you on track and it's pretty to look at too.  Guess what?!!!  Tools4Wisdom is giving iSavers an exclusive 30% off my favorite planner!!!  Use promo code:  ALWAYSB1 and purchase it here on Amazon or directly on the Tools4Wisdom website!  The promo code works on both!
Or, if you see another planner they offer (they have many beautiful planners to choose from) you can use promo code:  ISAVEA2Z and get 20% off any planner!!!  
I did a quick video so you can see what it looks like when I flip through my brand new planner!

Here's another video worth checking out: