Bruce Jenner's First Photos as Caitlyn!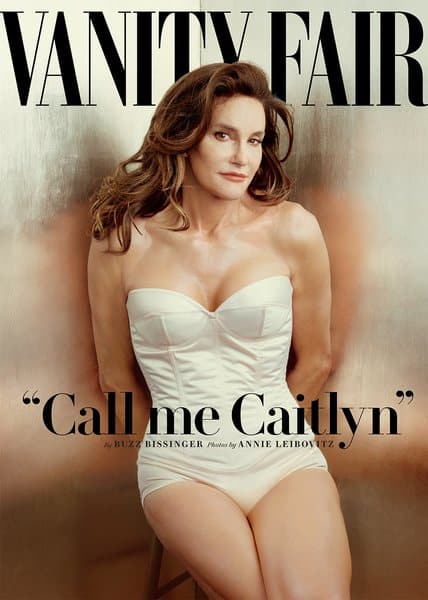 Bruce Jenner's First Photos as Caitlyn!
I've been pretty quite about the whole Bruce Jenner story when it first hit.  I've gotta say I really didn't even believe it until he did the Diane Swayer interview.  I almost never believe the tabloids.  During the interview, I felt an overwhelming amount of sorrow for for him.  He wasn't really in control of his life and he's 65 years old. The other part the crushes me is his daughters. I am saddened that they may have to face the world being mean or cruel to Bruce. They just want him to be happy. I can see they deeply love him/her no matter who he/she is.  But one this is for sure.  Caitlyn is brave.  Very brave!
Here's the interview if you missed it:
Now fast forward to today. Vanity Fair just released a new cover announcing Bruce Jenner as Caitlyn! WOW! She is beautiful. My only hope is that she is happy today. I couldn't imagine living a life where I was not in control or happy with my decisions. I give much love and courage to someone able to make changes, no matter what judgements they may face. Besides, life is too short to worry about other peoples opinions. Don't you think?
You know what else I keep thinking about.  I keep thinking about Leelah Alcorn.  I'm sure you remember her.  I only wished she was here to see this story.  Her story still breaks my heart.
Here's the latest Vanity Fair sneak peak: