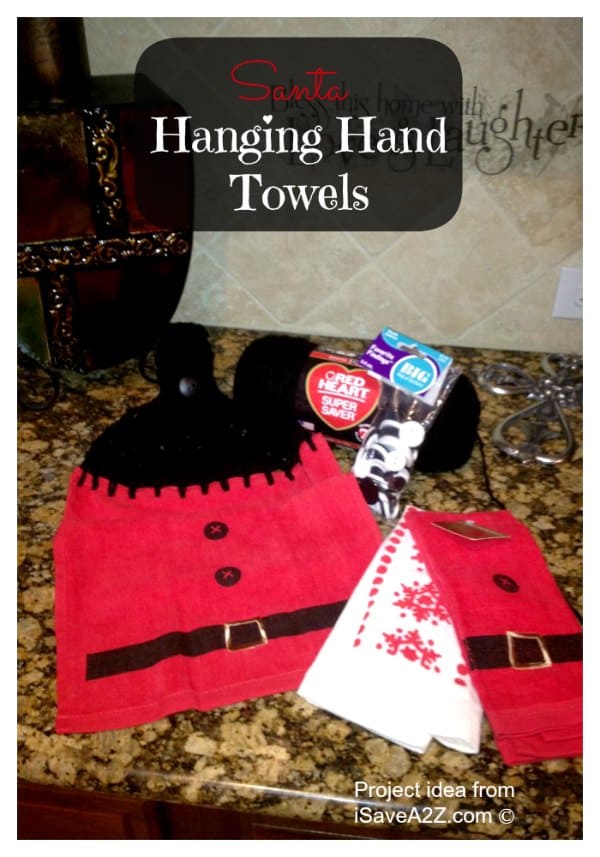 Santa Hand Towels
I just made some super cute and really easy Santa Hand Towels!  If you are on a budget or just simply love to do crafts for Christmas then here's a post for YOU!
I created these super cute hanging hand towels for about $2.25 each!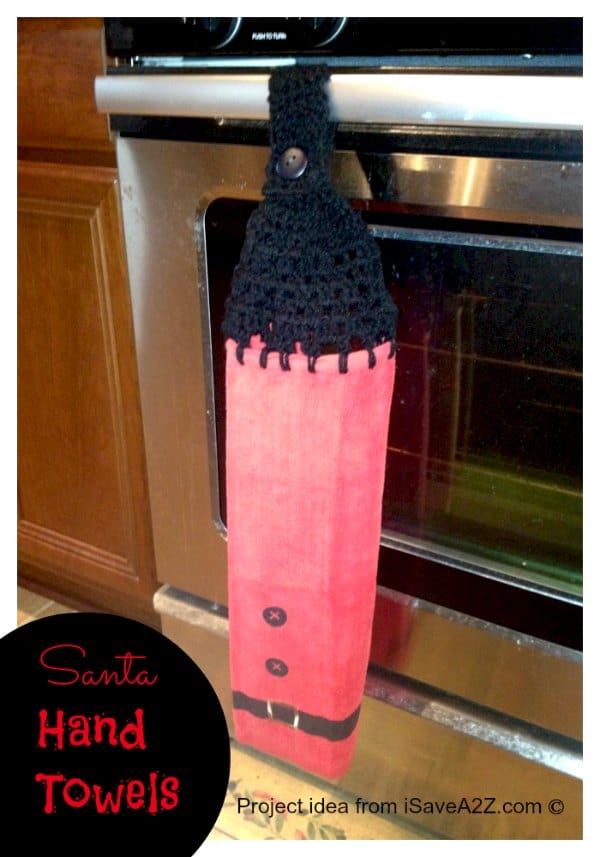 Items Needed:
Yarn ($2.50)
Crochet hook ($2.00 – be sure to look at your yard to determine the size you need)
button ($3.00 for a huge bag)
needle and thread (I already had this)
Super Cute hanging towels (I found these at Target in the Dollar Spot area for only $2.50 for the set of two)
I have enough to make 10 different hanging towels! 😀
I am NOT an expert on crocheting… in fact, I am a beginner! So if you want to start taking up crocheting I would suggest this project!
Crocheting Knots you will need to know:
I found all of these instructions at Dummies.com (Love that site)
You can choose pretty much any crochet pattern you want but to start this project off I clipped tiny holes in the hanging towel and crocheted directly into those little hose so no sewing was involved!
I usually do tons of baking for Christmas but this year I am changing it up a bit and making Crafts!  I hope this post has given you a little bit of inspiration for saving money and starting to get you in the Holiday Spirit!  And I hope it helps you stay on track with your Christmas budget this year or maybe just gives you a cute and frugal project to do for fun or as a gift!
Enjoy,

Also check out some of our other crafts! Such as our: