Cilantro Jalapeno Dip Recipe
I am about to share with you the best Cilantro Jalapeno Dip Recipe on the face of the Earth!  I'm not even kidding!  The key to this recipe is fresh ingredients, not canned.  You probably think this dip recipe is spicy but it's really not.  Well, it depends how you make it.  My kids are not a fan of spicy at all.  I find the if you scoop out all of the seeds of the jalapenos it's not spicy at all.  Of course if you like spicy  then leave the seeds in.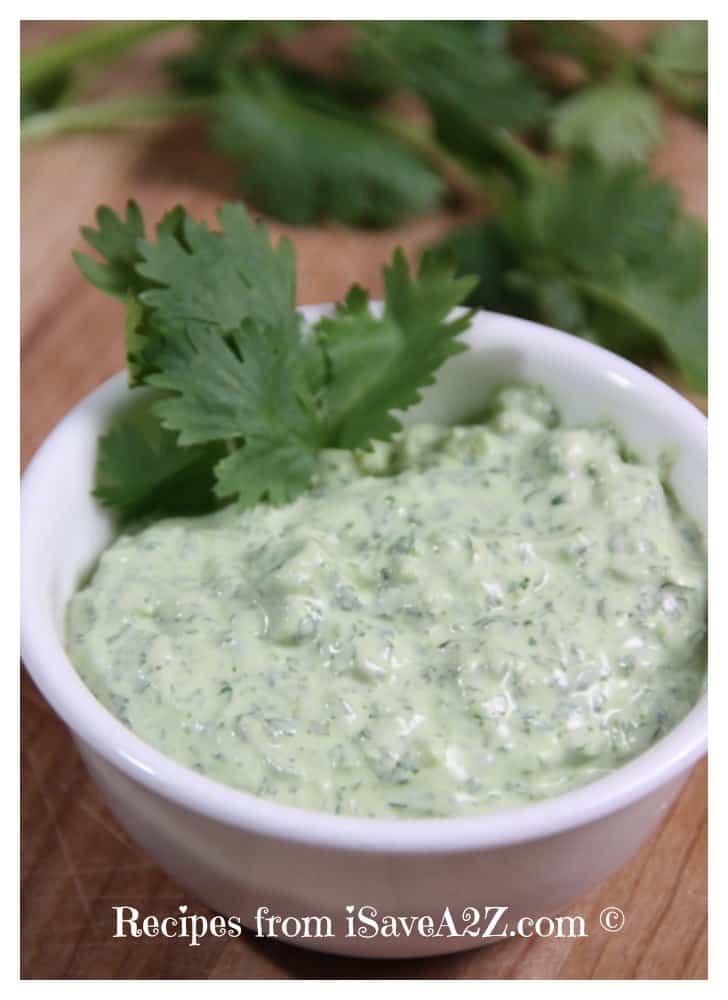 I've got a bit of a secret though…  there was a time when I didn't want to share this recipe with anyone!  Yeah, it's that good!  In fact, we've been told to bring it to almost every barbeque party we've been invited too.
Be sure to check out our Grilled Garlic Cilantro Lime Chicken recipe here.  It's just as good and pairs nicely with this recipe.  We also highly recommend our Cilantro Lime Rice.  It's a healthy side dish that's made with brown rice.
Update:  I just had someone ask me if you can substitute the ranch dressing mix.  I would say absolutely not.  This is what gives this recipe all the flavor.  She didn't have it in her area but you can purchase it on Amazon.  It's listed as a best seller too!  Of course it is!  That stuff is ah-mazing!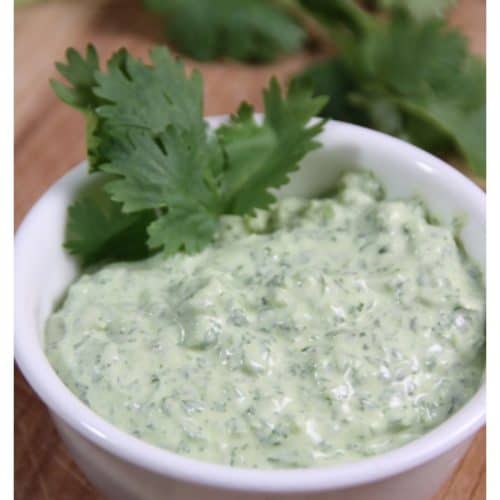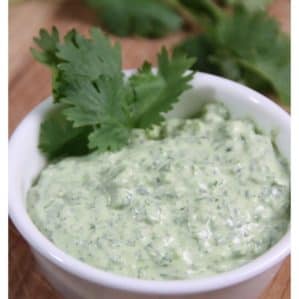 Cilantro Jalapeno Dip Recipe
Ingredients
6 to 8

jalapenos

1

bushel cilantro

meaning a huge handful

1

cup

Sour Cream

1

cup

Mayonnaise
Instructions
Puree the jalapenos and cilantro in a food processor until it looks like a paste

Be sure to scoop out the seeds of the jalapenos if you want a mild dip

Mix together the cilantro and jalapeno puree mixture with 1 cup of mayonnaise and 1 cup of sour cream mix

Chill for about an hour and serve

Enjoy!

Tip: Try it on burgers too! It's amazing!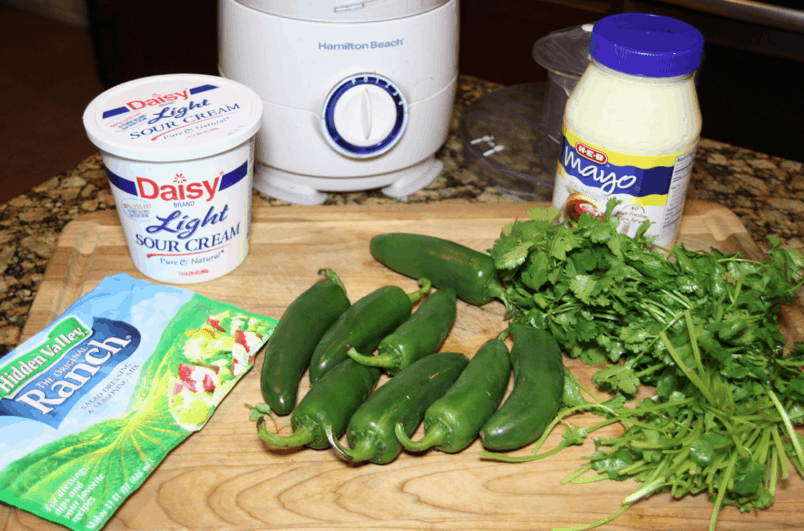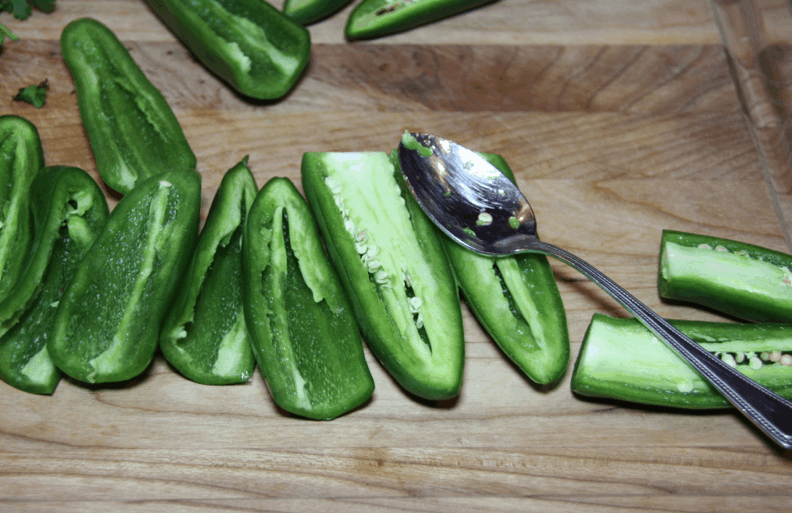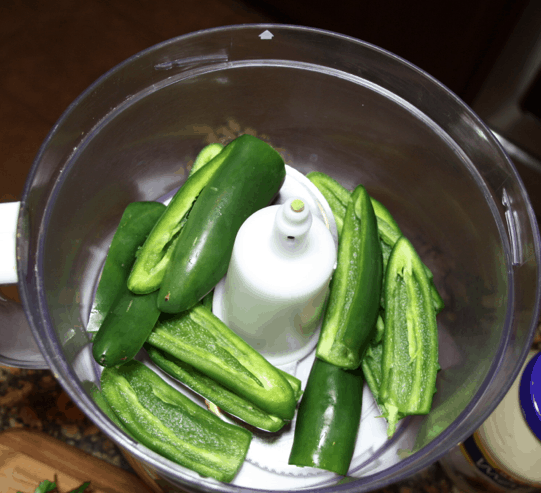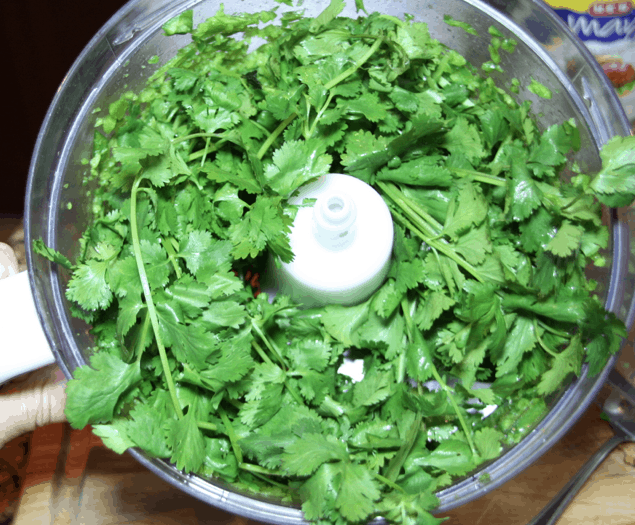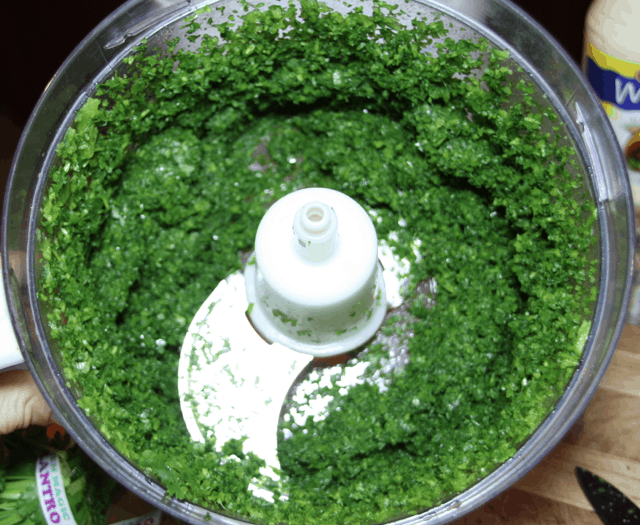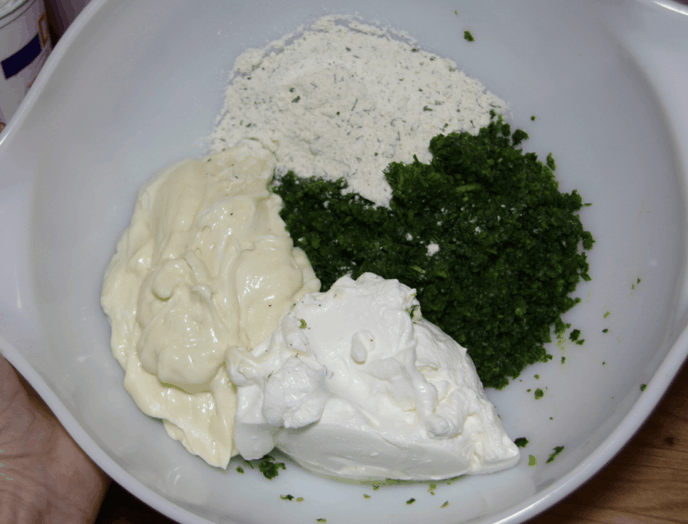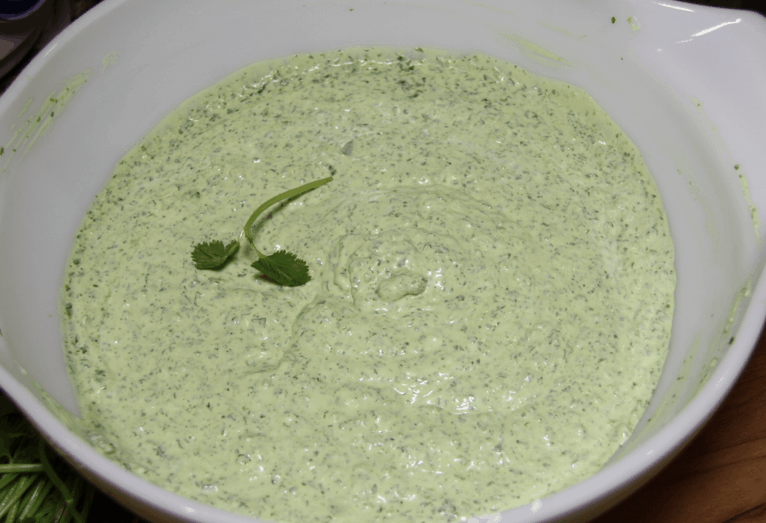 You might also enjoy a few of our other popular posts here: