Clean Drinking Water – Does Your Water Pass The Test?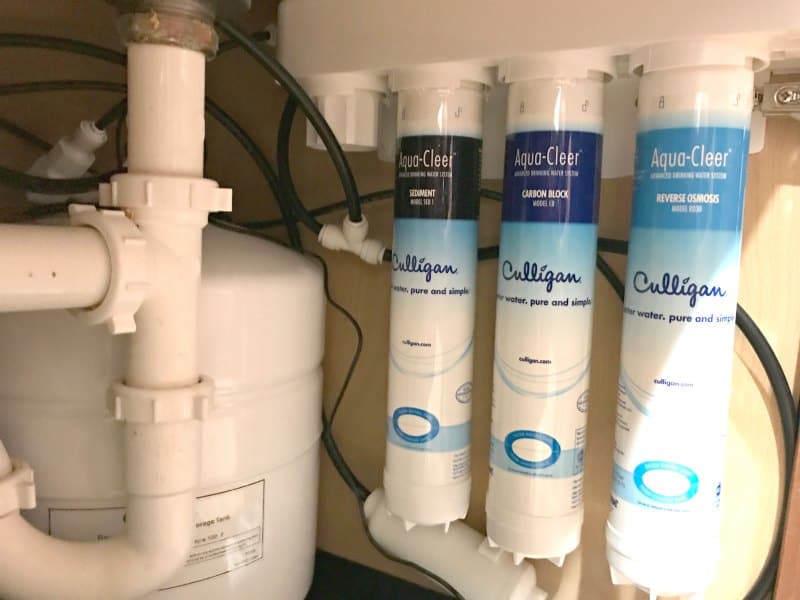 Have you ever wondered if your tap water is clean drinking water? I'm typically the person that says water is water and it all tastes the same until I moved. I think I got so used to drinking tap water that everyone's water all started to taste the same. I started to ask the question is my water clean drinking water?
My husband, as picky as he is, has always tried to convince me that we needed a reverse osmosis drinking system. His friend had a system and he knew the quality difference in the water. I just didn't get it.
After learning about the differences in water, I was eager to try a brand new Culligan Aqua-Cleer Reverse Osmosis System in my house.
What is the Culligan Aqua-Cleer Advanced Drinking Water System?
The Culligan Aqua-Cleer Advanced Drinking Water System is the premier system customized to your specific needs. With five stages of filtration and 14 filter options, Aqua-Cleer offers more customized filtration options than any drinking water system on the market.
Culligan ClearLink PRO Option
The Culligan ClearLink PRO is a first-to-market wireless control system that allows you to get Culligan filtered water from your main faucet. Until now, installing a reverse osmosis system required a dedicated faucet which meant drilling a hole or losing a soap dispenser. Now you can use your existing faucet to wash vegetables with your sprayer, fill pots for cooking, or simply enjoy a glass of filtered water. Culligan ClearLink Pro
To get the Culligan Aqua-Cleer Reverse Osmosis system install in my house was a cinch. Culligan will send someone to your house to discuss your needs, do a water test and discuss the next steps with you. This was very helpful to see what type of impurities are in your water before they even start.
Based on your needs, Culligan will recommend the best type of set up for your household. Believe me when I tell you that Culligan is definitely an expert! I've learned so much about water (and stuff I don't want in my water). They will actually show you the test results as they take them. It's been a very eye-opening experience to see how the results unfold.
After the test results were done, we scheduled the installation date.
I believe they schedule out about 3 hours for an installation job but my setup did not take that long at all. I already had a predrilled hole in my countertop for a soap dispenser (that I never used). The hardest part for me was to clean out some space under my sink for the new tank to be installed.
You remember when I said that water is water and it all tastes the same right? Well, mark my words. All water is NOT the same and after the installation of my new Culligan Aqua-Cleer Reverse Osmosis system, my water tastes amazing! Honestly, I never realized water could taste so good. Does this make me a water snob now? I find that I fill up my reusable sports bottles with the Culligan Aqua-Cleer Reverse Osmosis system water and store it in the fridge. No more store bought watered bottles for me. That alone is a huge money saving effort. Thank you, Culligan Man! I must say, my husband is one happy camper! And… he says "I told you so."
Did you know…. With each filter within the Aqua-Cleer System lasting at least a year, you'll enjoy a continuous supply of great tasting water for pennies a glass without the hassles of small pack or 5 gallon containers. By using an Aqua-Cleer Drinking Water System, you are helping to reduce the amount of plastic bottles that end up in landfills along with decreasing the amount of oil and gasoline used to produce and deliver these bottles.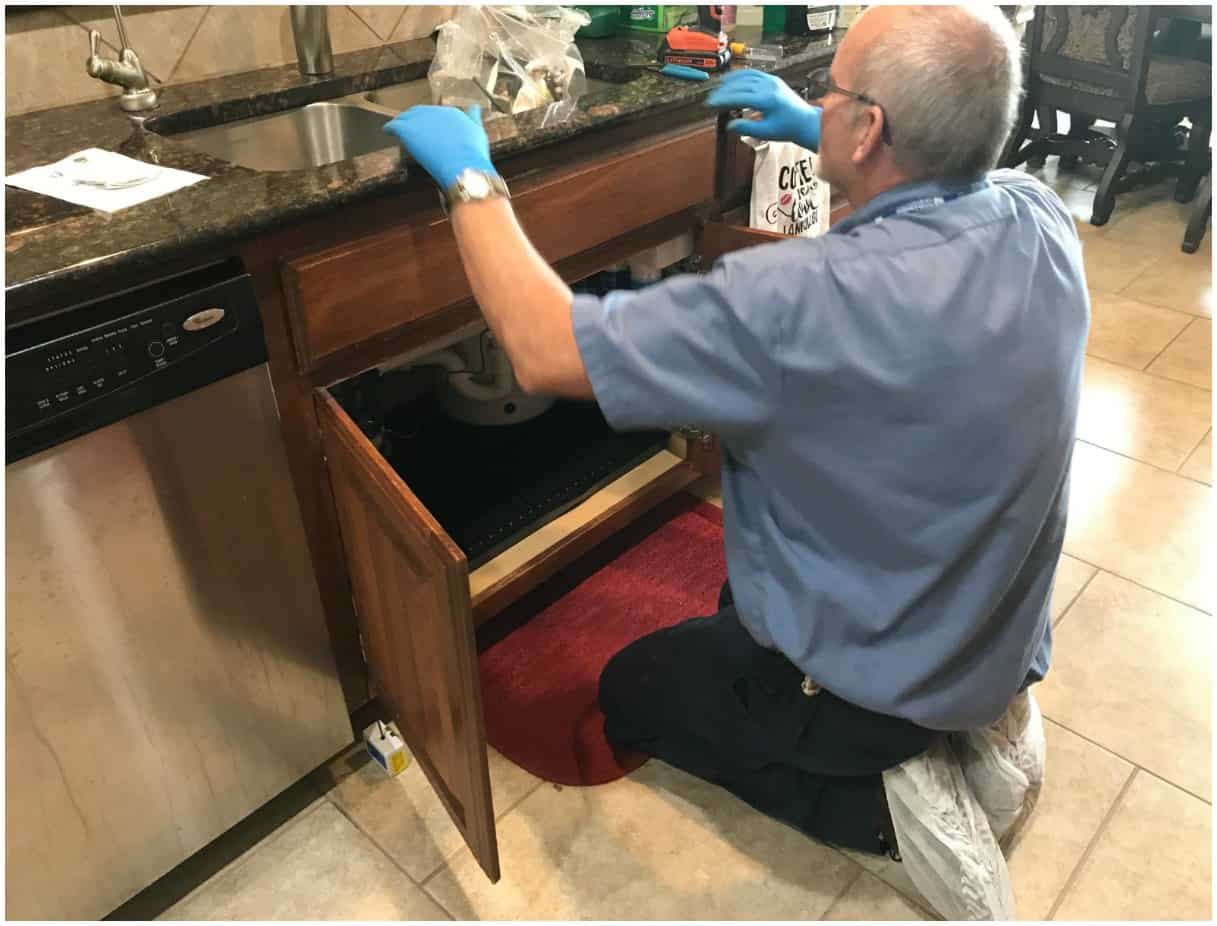 Hire an Expert
Culligan International is a world leader in the treatment of water. For more than 80 years, Culligan has been solving the toughest and most common water issues in people's home.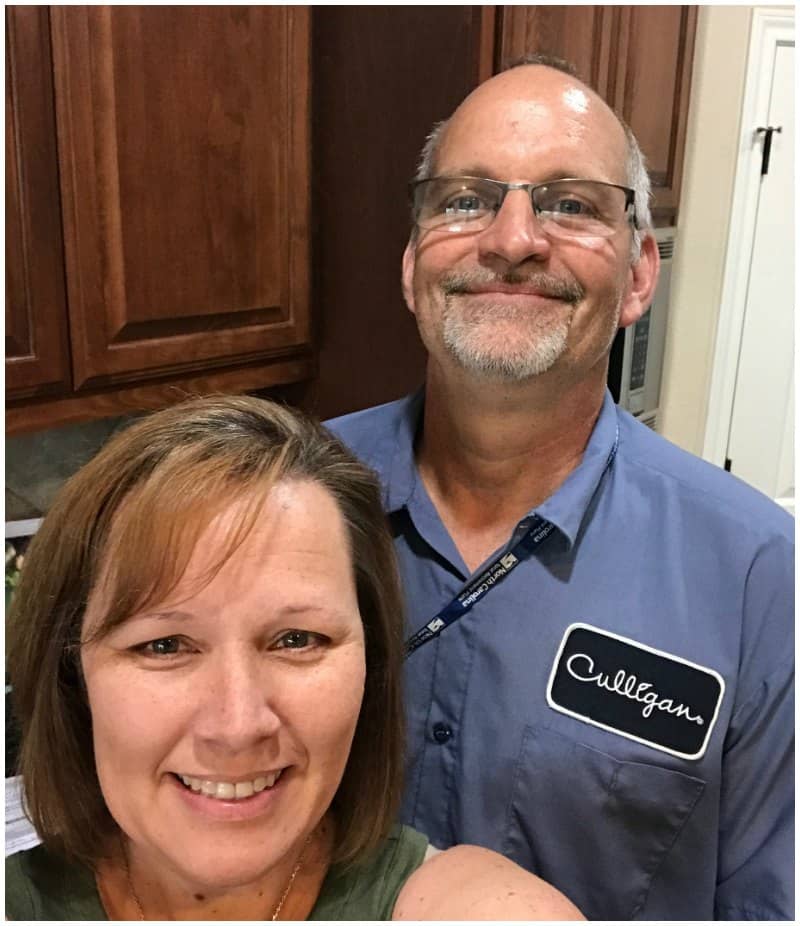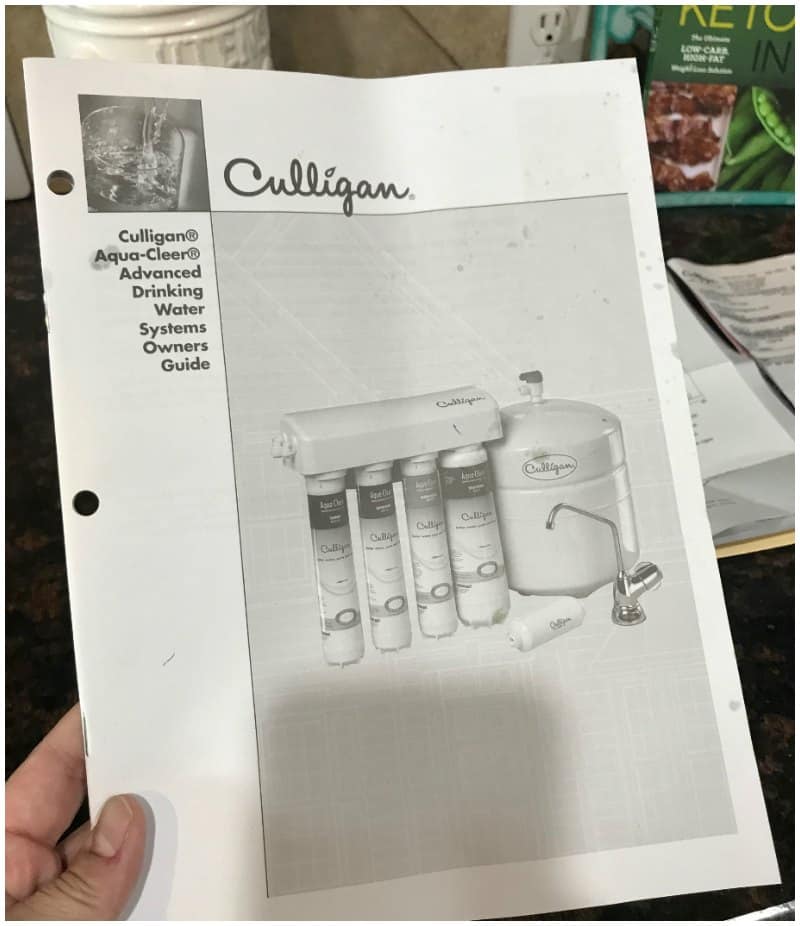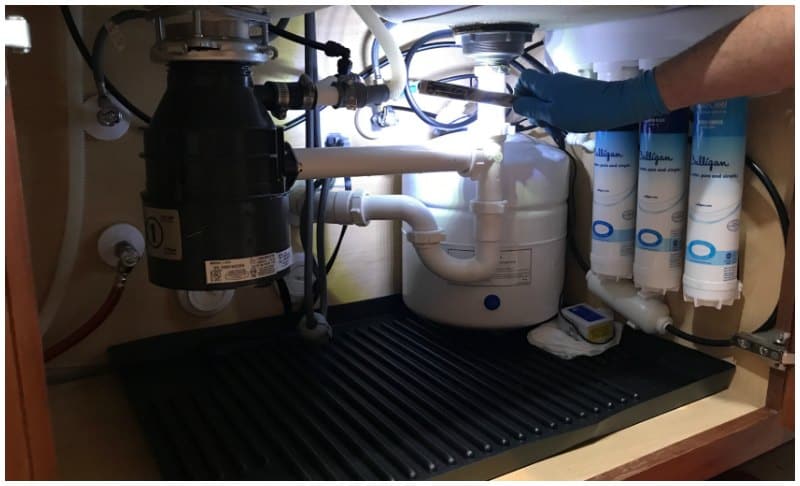 Did you know?
Did you know 75 percent of people believe water safety is a growing concern in North America, yet 73 percent have never had their water tested for harmful impurities. National Drinking Water Month is the perfect time to have your in-home water tested to ensure the water you and your families drink is safe and clean.
Because water contamination can happen at any time through a local municipality, an underground well or pipes in your home, it is important to have your water tested by your local Culligan water expert because they can provide more detailed water analysis in its certified testing laboratory and will work with you to determine the best way to ensure your home has safe, clean water.
Culligan Aqua-Cleer Reverse Osmosis SystemTo find a local Culligan dealer near you, visit a www.culligan.com