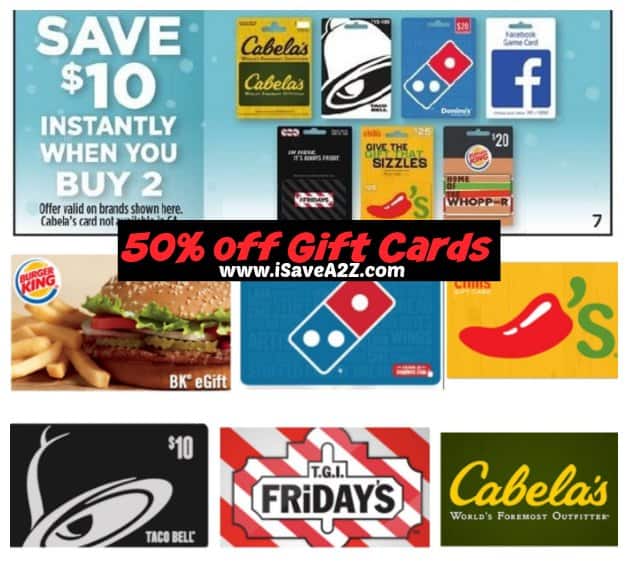 **DEAL ALERT**  Discounted Gift Cards!!
Hurry over to your local Dollar General store and get 50% off gift cards when you purchase 2 $10 value participating gift cards!  This makes them 50% off!!!  I don't think I need to mention that finding discounted gift cards anywhere is pretty rare!  You can purchase the higher value participating cards but the $10 amounts are the best deal.
This deal was spotted on page 7 of this weeks (November 13 – November 19) ad!
These make the stocking stuffer! I plan to use a few in the Saran Wrap Game this Christmas!
I scored MANY!!!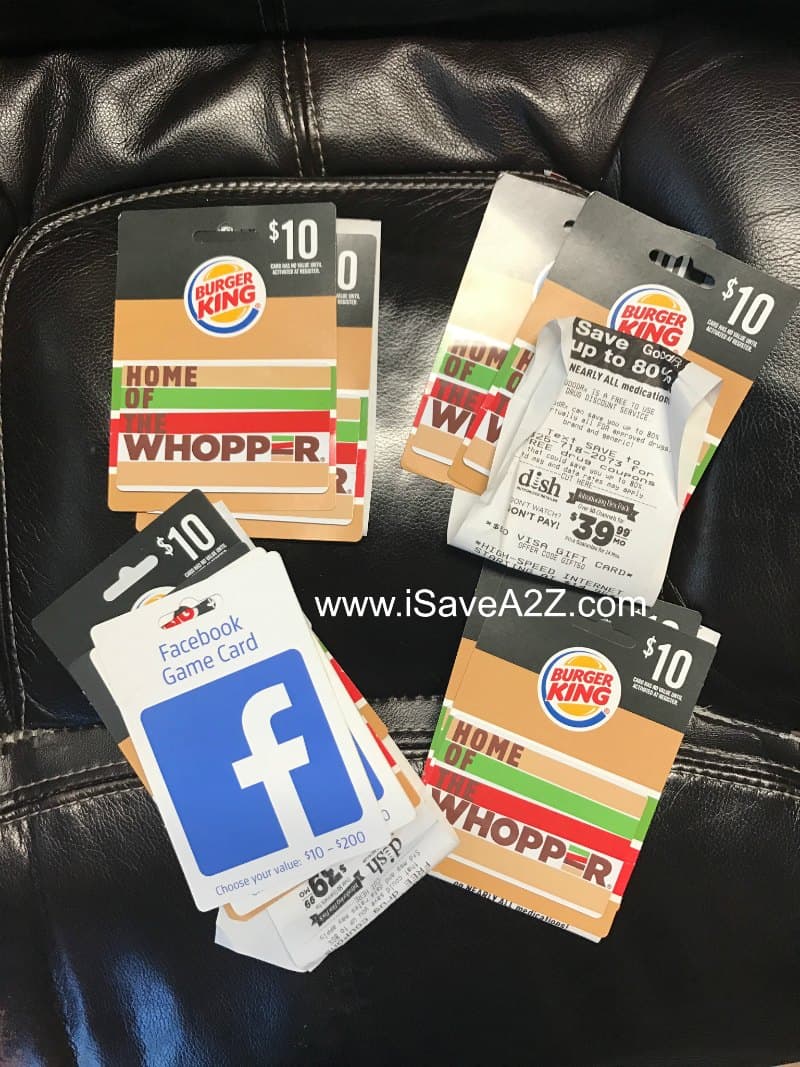 Here's the deal:
You will save $10.00 instantly when you buy two select gift cards. Buy two $10.00 gift cards to one of the following places (Cabbala's, Taco Bell, Domino's, Facebook, TGIFridays, Chili's or Burger King) and save $10.00. Half price!
This offer is in-store only.
Are you part of our "Good Grabs" Facebook group yet??  We are posting deals like this ALL THE TIME!!!  You can join it here.  Feel free to invite your friends that appreciate a good deal too!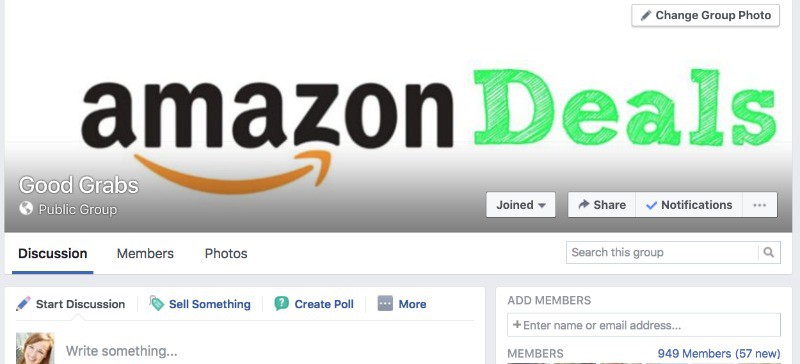 Savings tip:  If you are a last minute shopper and miss this deal here's a tip for ya!  Purchase an Amazon e-gift card and print it out to give as a gift last minute.  The person receiving the gift will be able to stretch those funds if you give them cash or a gift card because prices are almost always lower AFTER Christmas!