Disclosure: I received product in order to conduct this review. No other form of compensation was received and all opinions are 100% my own.
Dora and Boots Best Friends Forever DVD!
Available May 27, 2014!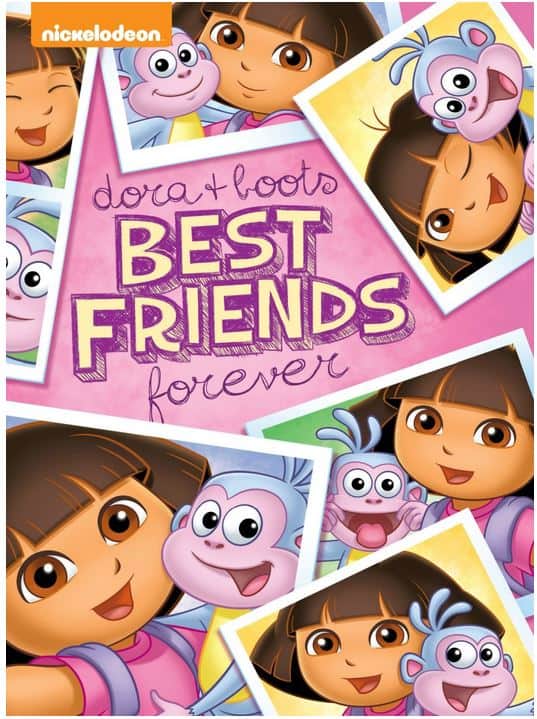 Look what's coming out in just 3 days!!! It's the new Dora and Boots Best Friends Forever DVD! This 192 minute DVD will be released on May 27th, 2014 but you can go ahead and order yours now for just $12.74. See this great deal HERE! If you have little kids then it is highly likely that you are very familiar with Dora and Boots. They have been a long time fan favorite on Nickelodeon and continue to keep their audience happy.
Dora and her best friend Boots go on all kinds of adventures and help pre-schoolers problem solve, learn how to follow directions and even learn simple Spanish phrases. They work together and always have to keep an eye out for that pesky Swiper! There are 8 full length episodes included on this DVD, which is over three hours of fun. The long run time also makes this DVD great for road trips….nobody wants to change out the movie in the car every 30 minutes!
The Episodes Are:
Riding the Roller Coaster Rocks
Best Friends – Dora and Boots celebrate Best Friends' Day and have a picnic together!
Dora's First Trip – This is how it all began. This episode tells about how Dora and Boots first met and what they did on their first adventure!
The Big River
Boot's Special Day
Baseball Boots – It's summer, perfect timing for a baseball episode!
Boot's Cuddly Dinosaur
Call Me Mr. Riddles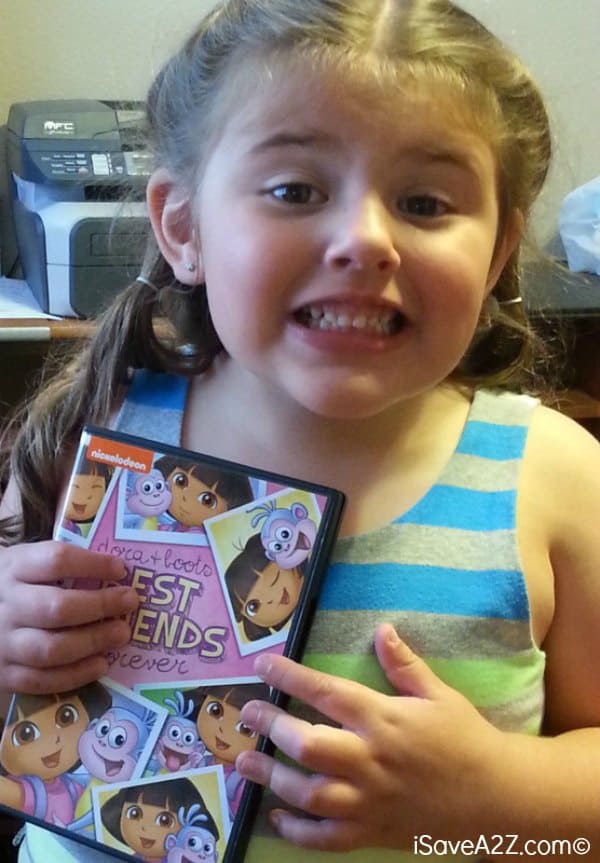 Let's just say that someone was pretty excited to get her copy of Dora and Boots Best Friends Forever early! I've lost track of how many times she has already watched it, but let's just say that she has definitely enjoyed it. Just be warned…at the end of every episode Dora and Boots sing their "We Did It" anthem…and it will be stuck in your head. But it's worth it for your kids to learn to be proud of themselves for doing a good job, working together and solving problems.
Enjoy!