I am a member of the Collective Bias®  Social Fabric® Community.  This shop has been compensated as part of a social shopper insights study for Collective Bias and their client.
Easy Halloween Party Food Ideas
This post is for all you busy Moms out there looking for Easy Halloween Party Food Ideas.  You can have a cute party with very little effort.  Most kids I know love pizza and cupcakes so this is exactly what I did.  I did get a bit of help from Nestle and Tombstone for my Halloween party!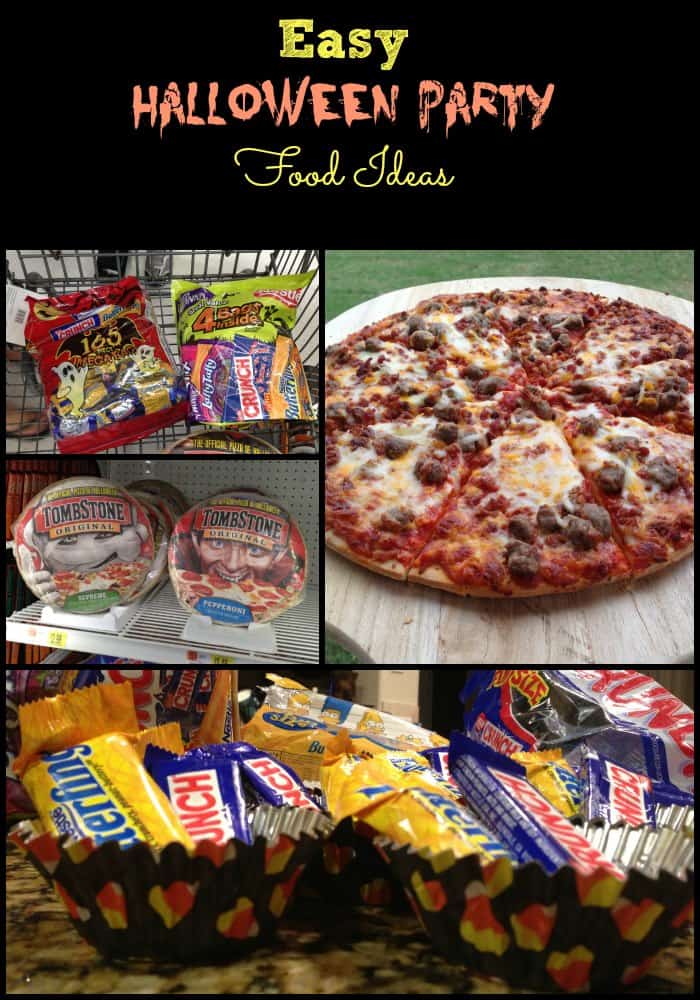 My kids love to be a part of everything I do.  I mean everything.  They want to help out in every way possible.  Sometimes when you have little time it's hard to include them but you don't want to leave them out just because you've had a busy day and have little patience left.  I remember last year Halloween fell on a weekday too.  That was tough.  Even though we had a time crunch we still had an awesome party!
Tombstone pizza has some super cute Scary Monster packages I found at Walmart!  Here's the best part.  The pizza is so good and has so many toppings that you just bake it and serve!  No need to add anything to this for everyone to enjoy it!  Seriously.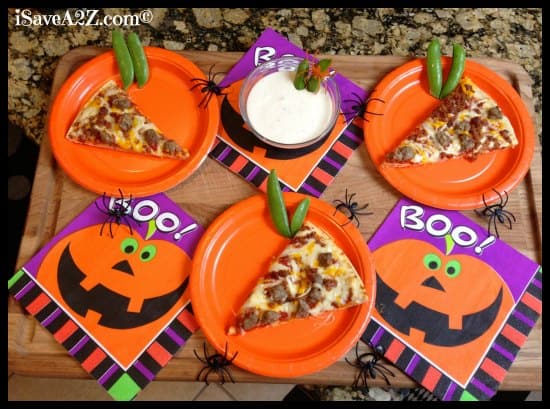 Halloween is all about the candy for us!  We love the "good stuff" too.  Don't give us that cheap candy that no one wants!  We all fight over the Nestle Crunch because that tops as our favorite and it's always the first one gone!  We also really enjoy the Butterfinger bar!  Chocolate all the way around here!  After chocolate we like the nerds!  We always do all kinds of fun stuff with the Nerds candies too!  Here we ended up using them as a cupcake topper!  It adds a whole new flavor to any cupcake!  I frosted the cupcakes and my daughter added her special touch with all the special candies on top!  See, she always helps!  Funny part is my husband came home and thought we bought the cupcakes from the local gourmet cupcake shop up the street.  See, you can add some Nestle candies on top and make them gourmet cupcakes all by yourself!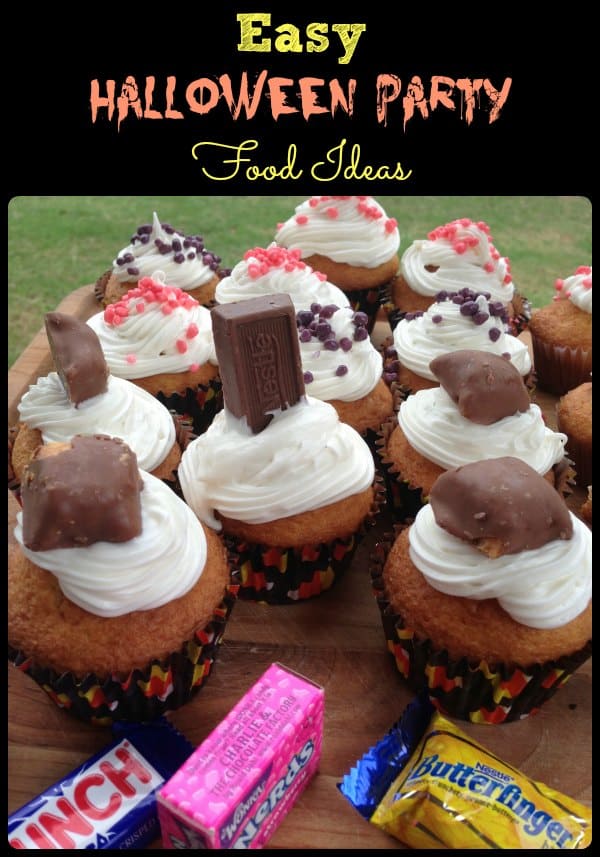 So it turns out you can have a really good party even with Easy Halloween Party Food Ideas!  The kids loved the pizza and the cupcakes topped with Nestle Candies!
There is one other recipe that we have to have at all of our parties and it's called Zombie Treats!   These are little pieces of sweet and salty heaven in one little bite!  And…  they are super easy to make!  Much easier than making cupcakes and these are a favorite by all who taste them too!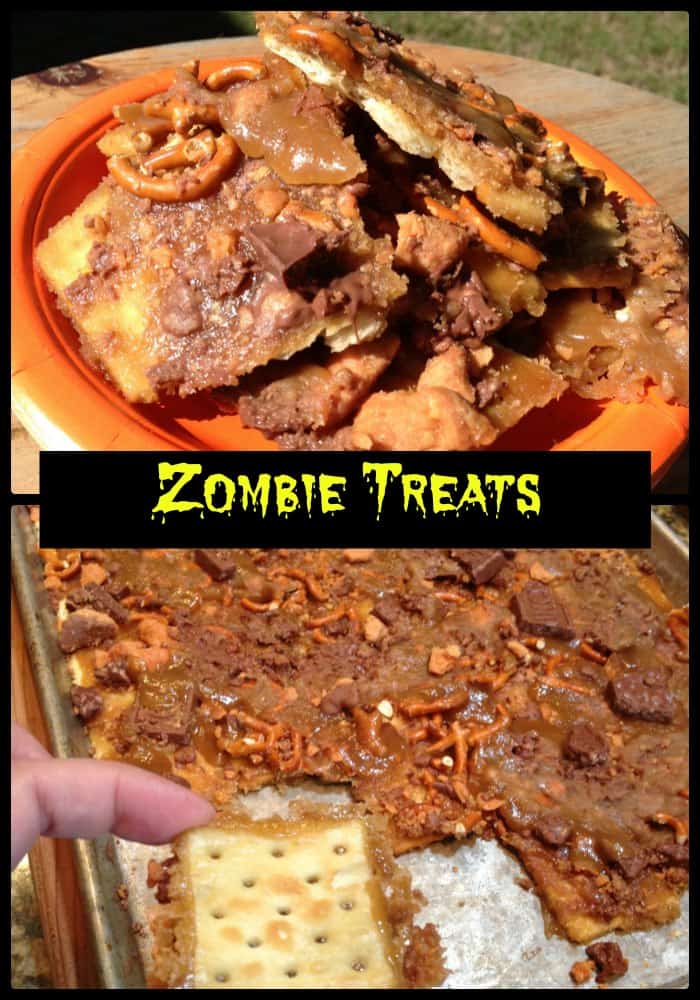 Zombie Treats Ingredients:
2 sticks of butter
1 cup brown sugar (I used the light brown sugar)
Candy of your choice (we used Nestle Crunch and Butterfinger candies with pretzels)
40 Crackers
Directions:
Lay out the crackers salty side down on a baking sheet.  Crumble the pretzels, Butterfinger and Crunch bars in a baggie into very small pieces and set aside.  Melt the butter and brown sugar until it comes to a boil.  Spread the mixture over the crackers.  Bake it for about 5 minutes on 425 degrees.  This will caramelize the sugars.  Once it's out of the oven, immediately sprinkle the crumbles on top of the hot crackers.  Set aside until it cools down or you can put it in the freezer until it has set.  Break apart the huge sheet of zombie treats and display them on a plate to serve!  Be careful though…  because these Zombie Treats are ADDICTING!  You have been warned!!  Enjoy!