Fix your iPhone Cord with Sugru Self Setting Rubber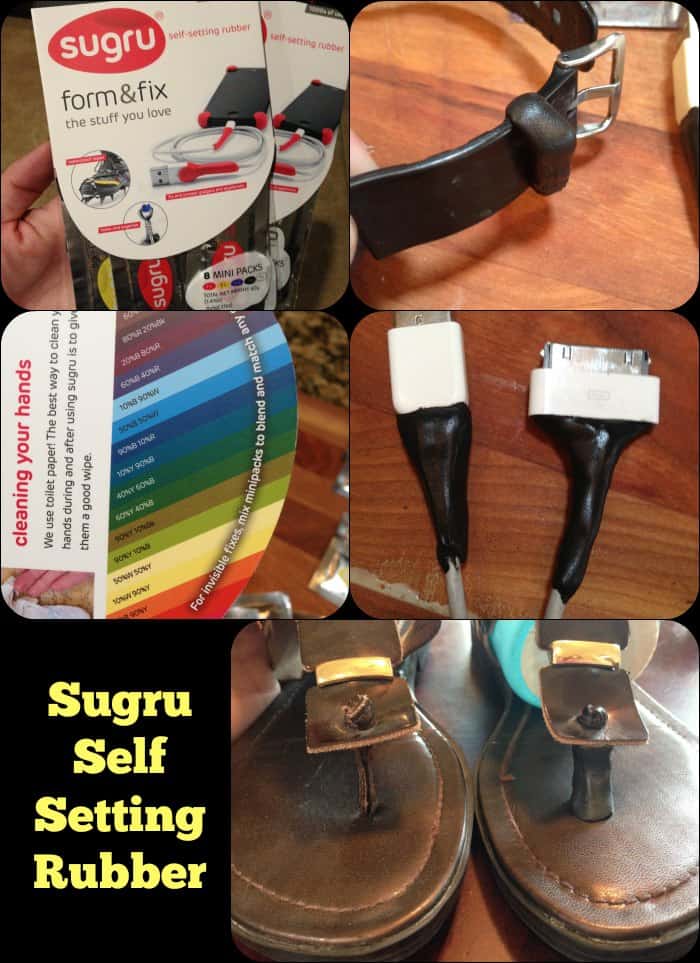 I just found a way to fix your iPhone Cord with Sugru Self Setting rubber!  I didn't believe in this stuff until I tried it for myself!  You can purchase it on Amazon here!
Not only did it fix my iPhone cord but it fixed so many more things that I didn't even think of until my husband pointed them out!
Sugru comes in very small packages and in different colors!  Check out the #1 Best Seller here on Amazon and see for yourself! You can mix and match the colors to create a custom color of your own.  You simple remove the rubber from the package, mix the colors (or not), and then mold it the way you want it to set.  It doesn't take a whole lot to use either.
Here are some ideas for Sugru use:
Fix iPhone Cords
Fix your favorite sandals to make them more comfy!
Grips – you can mold tools to make comfortable grips custom fit to your hands.  This was extremely helpful when gardening for me.  My husband, who is a police officer, used it to create a custom grip latch on a gun he owns.
Repair kids shoes on the bottom or the toes!
Watch Band repairs
and so many more…
I love this stuff!!!!  You can order Sugru Self Setting Rubber here.  What do you need to fix?