German Bratwurst Dish #ad #FortheCup
This is a sponsored campaign with Mums the Word Network and World Market . All opinions are my own.
Lo-Carb German Bratwurst Dish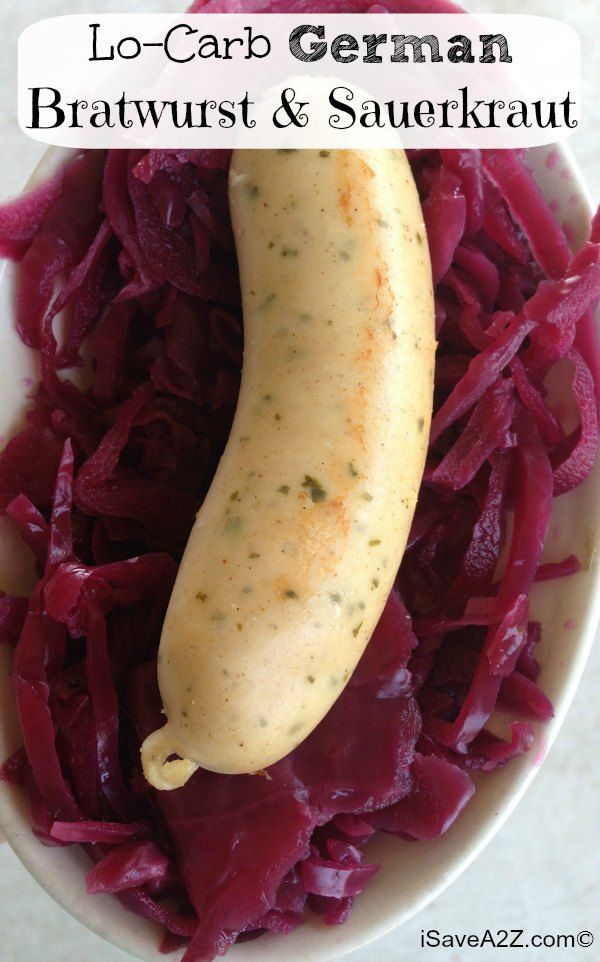 Is your family celebrating and cheering on your favorite team in the World Cup? We are! The other day I saw a clip of the German team and it instantly took me back to all kinds of memories from when I lived there as a young girl. One of the most popular dishes there (and one of my favorites) is German Bratwurst and Sauerkraut! I had an instant craving for this and decided to make my lo-carb version of this German Bratwurst Dish for dinner. We headed to World Market because they have a huge selection of international foods and this is where we could get the exact German Foods that we needed like this red cabbage!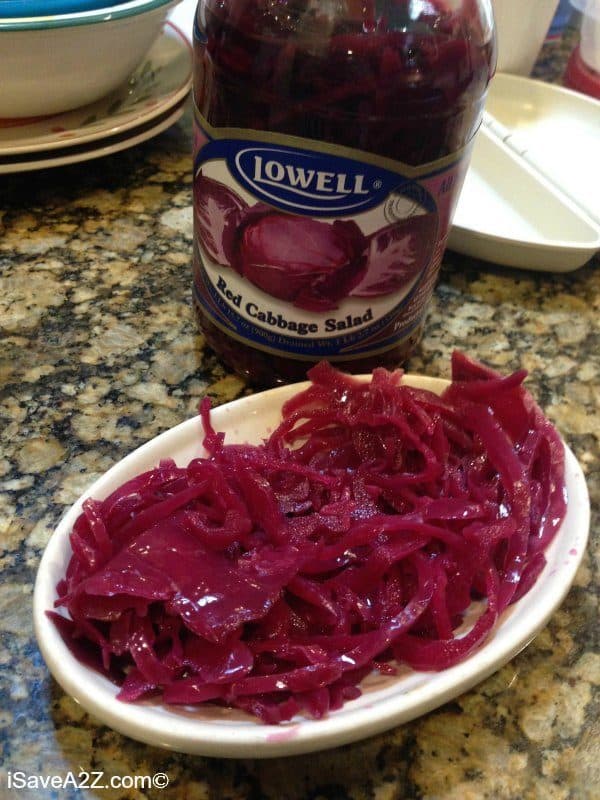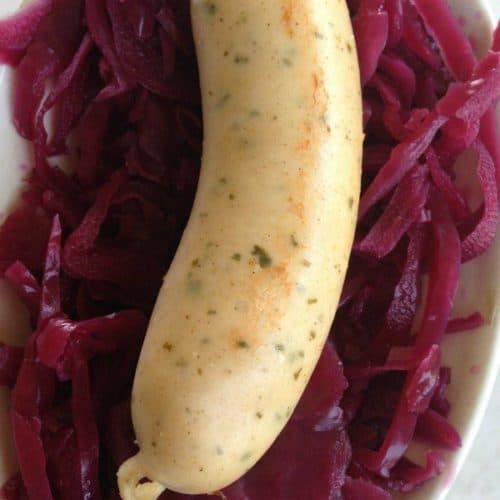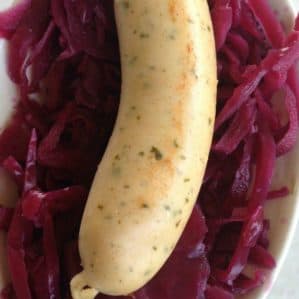 German Bratwurst Dish
Instructions
Spray a large skillet with cooking spray.

Over medium heat, slowly cook the bratwurst on each side until just browned.

The red cabbage is already fully cooked and seasoned. It can be served hot or cold. I simply spoon mine onto the plate and place the cooked bratwurst on top.
Nutrition facts are provided as a courtesy.
Traditionally Bratwurst or sausage is cooked slowly (not boiled) in water, but I prefer to heat mine in a skillet. If you really want to go all out and get the full German experience, serve your bratwurst on a bun with mustard and the white sauerkraut. But this is our lo-carb version of this German Bratwurst Dish, just to give you other options. For dessert, you've got to have some of these Cocoa Cream Filled Cookies!! They are highly addictive….so you've been warned!  Also, not lo-carb though.  lol!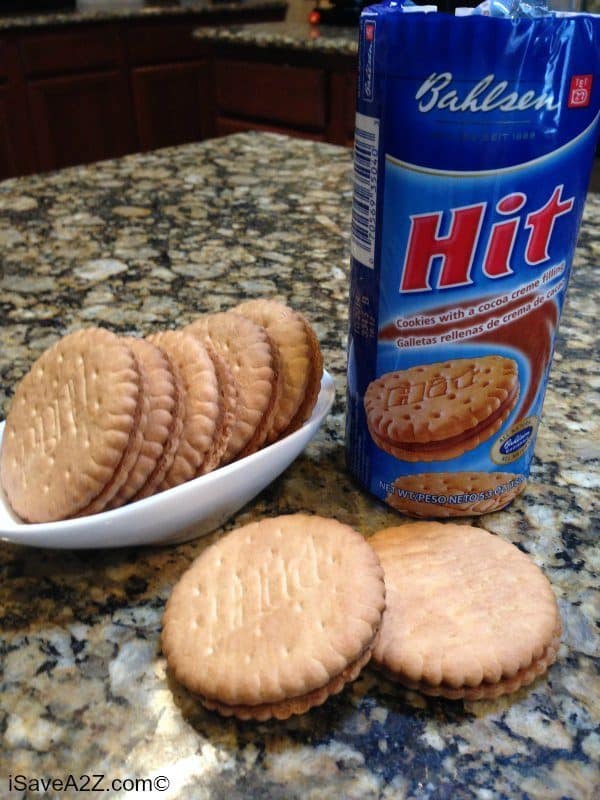 Want to show off your team pride during the World Cup? Take pictures of you, your family and/or friends celebrating and enter the #FortheCup Instagram Contest!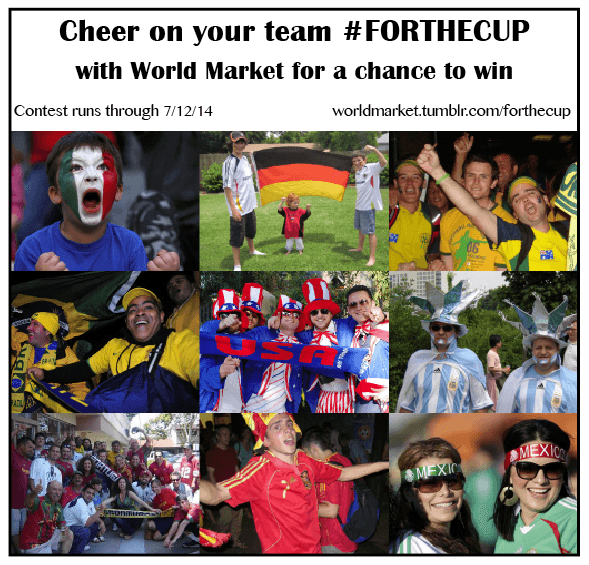 To Enter:
Follow @WorldMarket on Instagram
Upload/take a photo or video on Instagram and show @WorldMarket your team pride
Include the phrase "(your team's name) #FORTHECUP @WorldMarket"
One winner will win a $250 World Market gift card each week
Start HERE to get entered! There will be 4 winners total and the contest runs 6/13/14 – 7/12/14!
We found so many amazing things at World Market! Be sure to come back and see how we make steaks on our new salt plank that I just could not resist!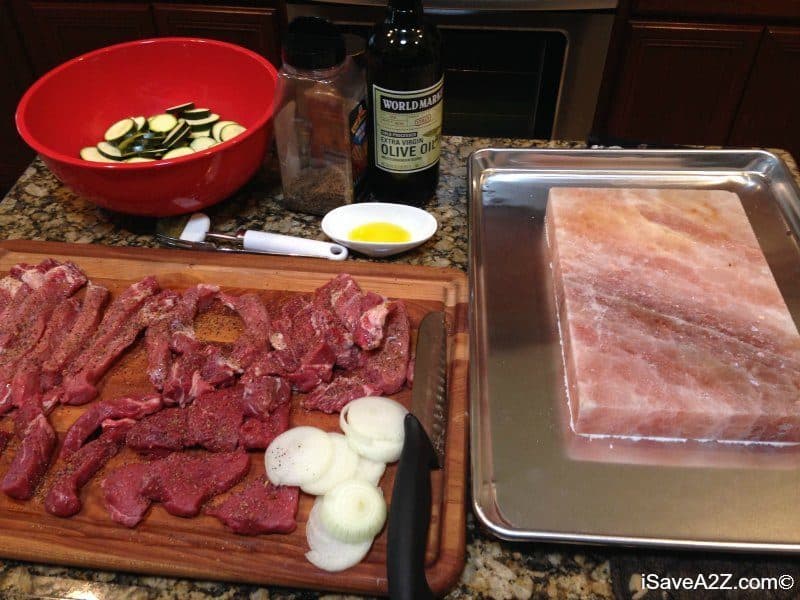 And…..check out these amazing marinades and skillet sauces that I think would be perfect for crock pot cooking! So we'll have some delicious recipes for those too!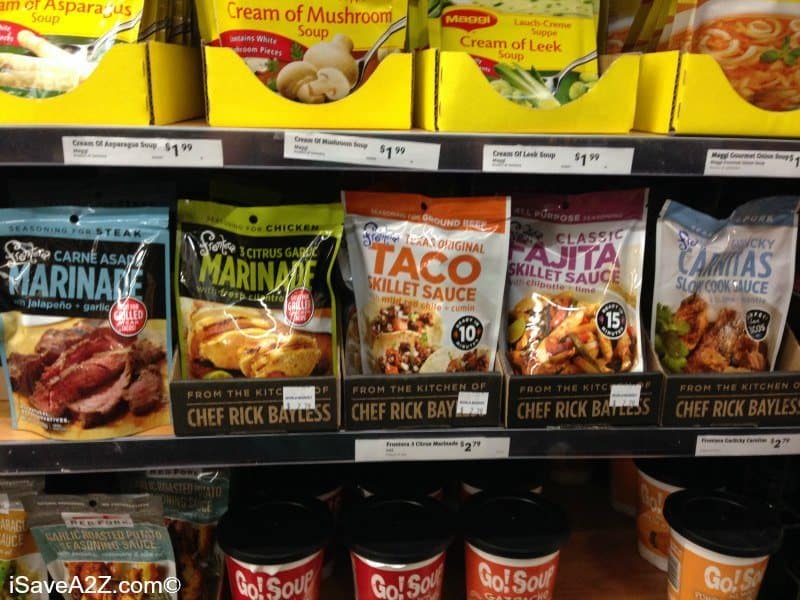 Enjoy!