Homemade Gifts In a Jar Ideas for Christmas
Homemade Gifts In a Jar Ideas for Christmas
We have a few really good Homemade Gifts In a Jar Ideas for Christmas!  We love homemade items and we have plenty of ideas to get your creativity going.
One of our most popular homemade gift ideas for Christmas is our own copycat recipe of Mary Kay's Satin Hands.  This stuff is amazing and it makes your hands super soft.  Everyone loves it!
We have a few edible gifts in a jar for those that like snack ideas.    We love mason jar gifts.  (although the wide mouth small mason jars can be a bit hard to find so we tend to always order those online)  They are so stinkin' adorable when you decorate them up too.  We always add a label on top and a decorative ribbon to the jar to complete the gift!  This decorative twine is our favorite that goes with almost any holiday too.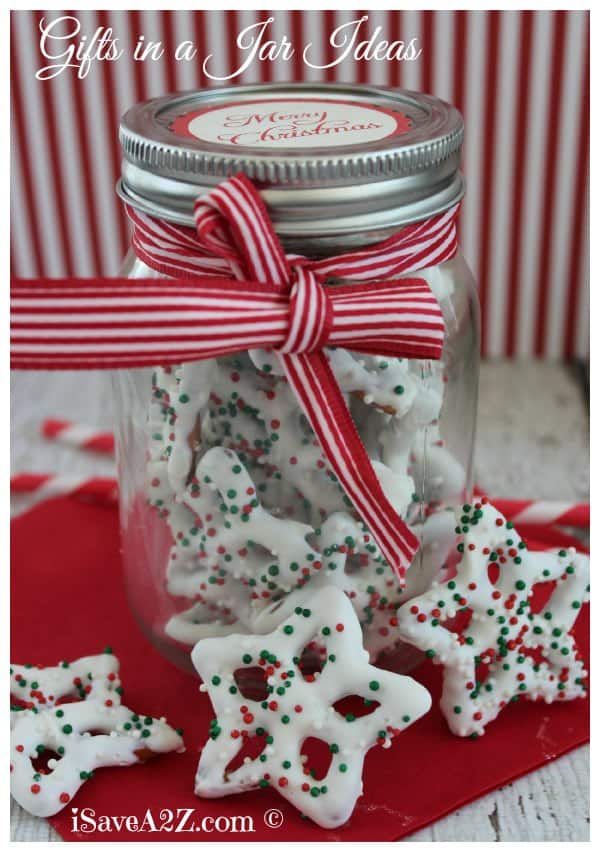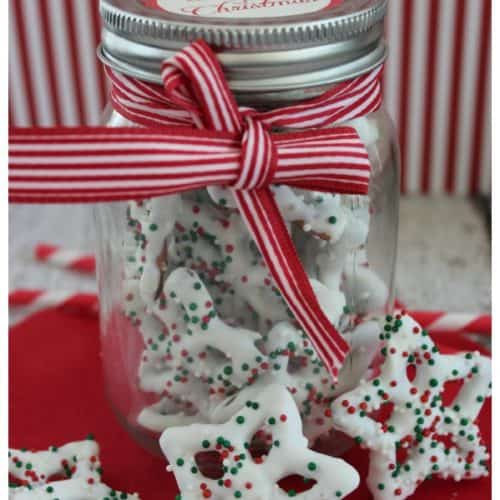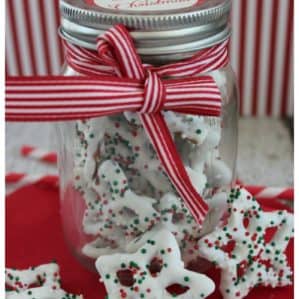 Homemade Gifts In a Jar Ideas for Christmas
Snack idea for gift giving
Ingredients
20-30

Star Shaped Pretzels

Red White Green Sprinkle Decorations
Instructions
Place cooling rack over a piece of wax paper

Heat white candy chips in small Bowl by microwaving for 30 seconds stirring and repeating until melted. Allow to cool for 2-3 minutes.

Dip Pretzels in white chocolate to cover completely and place on cooling rack sprinkle with decorations.

Repeat for remaining pretzels.

Allow to set before placing in jar.
Nutrition facts are provided as a courtesy.
I love easy gift ideas but mostly everyone loves the edible ones too.  Grab our Free Printable Label here!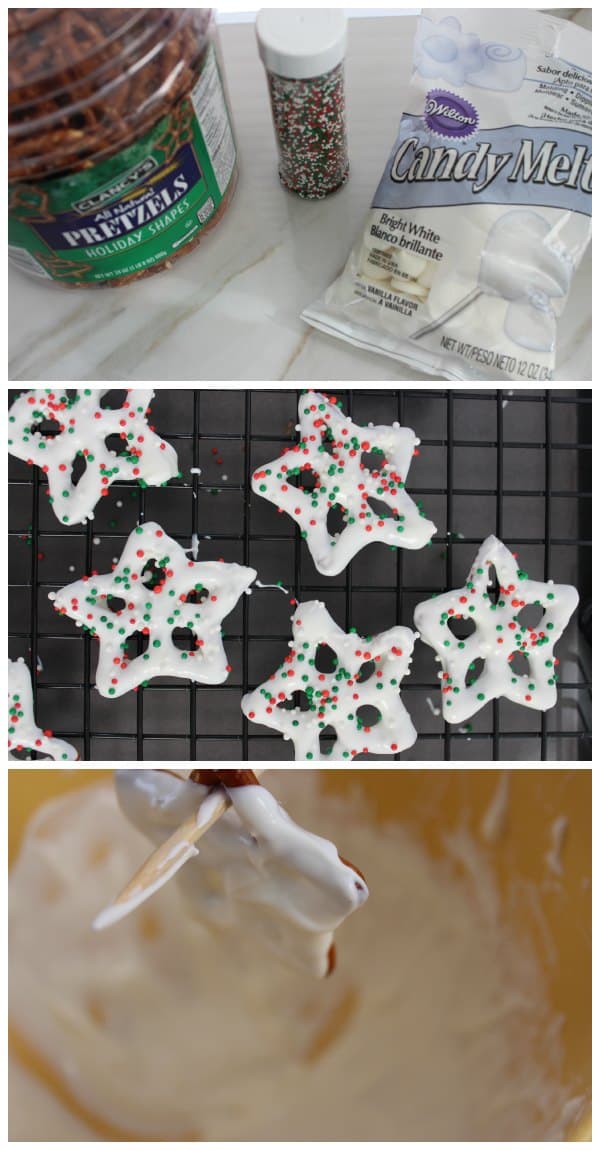 If you need other ideas for Unique Handmade Christmas Gifts, we have plenty!
Now if you like to give homemade Gifts in a Jar, then we have a few good ideas for you to try:
All of our Sugar Scrub recipes are extremely popular and worth trying!
We also have a ton of very popular holiday recipe ideas if you are looking for something edible!  Try anyone of these: