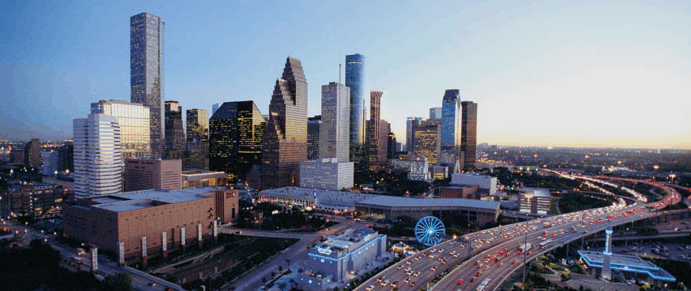 (photo credit: http://www.bauer.uh.edu/irf/)
I had the opportunity to review a Houston Vacation with my family sponsored through the GoHouston! Travel Campaign hosted by New Creative Writing and Social Media Marketing, home to MoneySavingParent.com. All opinions are my own.

Houston's CityPass Offers Huge Savings Opportunities
Houston's CityPass offers huge savings opportunities for 5 different attractions! One ticket booklet saves 49% on admission to the 5 best attractions Houston has to offer!
The CityPass for Houston gives you admission to these attractions:
Space Center Houston
Houston Museum of Natural Science
Downtown Aquarium
Houston Zoo or Kemah Boardwalk
The Children's Museum of Houston or Museum of Fine Arts of Houston
You get to choose five attractions to see over a 9 day time span! I would highly suggest you plan one event per day. These events are filled with tons of stuff to do so take your time and really enjoy each and every one of them!
Not only will you save 49% when you purchase a CityPass but you will get to save time with easy access to most attractions too! It sure did help being able to jump in the CityPass line instead of standing in the heat waiting to purchase tickets!
If you have children this will be an exceptional deal for your family! Everyone in my family fully enjoyed each experience! I've listed the attractions above in the order I prefer with the Space Center of Houston being my absolute favorite! It's a must see for all ages!  I actually think my husband enjoyed the Space Center even more than my kids (if that's even possible!)
I took so many photos of the Space Center that I went ahead and created a small video so you can get a feel of what you can experience!
The Houston Museum of Science was my next favorite attraction because it offered so much education but in a super fun environment!  Kids love hands on experiments and they didn't disappoint with those either!
CityPass is offered in the following cities:
New York City
Boston
Toronato
Chicago
Southern California
Houston
Atlanta
Philadelphia
Hollywood
Seattle
San Francisco
I only wish Austin has a CityPass!
Save some money and grab a CityPass here!
Check out our whole Houston Vacation Experience here! You will learn about great restaurants and attractions that are a must see in Houston!