Disclosure: I received product in order to conduct this review. No other form of compensation was received and all opinions are 100% my own.
Lalaloopsy Ponies Review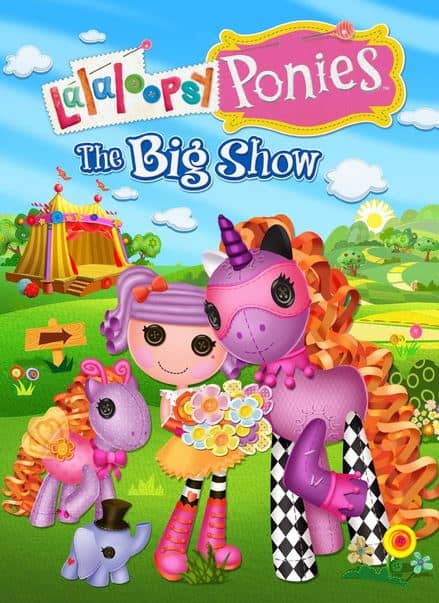 Did you know that there were Lalaloopsy Ponies?? I had no idea. But I'm sure you can imagine how excited my daughter was when we got new Lalaloopsy Ponies products to try out! We got a package of two Lalaloopsy Ponies, a Mini Lalaloopsy AND the Lalaloopsy Ponies: The Big Show movie! She was so excited, she couldn't decide what to play with first.
So let me tell you a little bit about the ponies. We got the Tangerine pony and the Flutterwings Pony. These cute additions to the Lalaloopsy family have the standard button eyes and are in the signature bright colors. They have hair that you can fix and style. It's like soft plastic curly hair 🙂 We got two different sizes of ponies, the Tangerine one being bigger than the Flutterwings pony. And the Tangerine one is scented! They each come with their own little accessories which include clips for their hair.
The Mini-Lalaloopsy is also something I have not seen before. I'm really starting to feel like I don't get out enough. The Mini that she got is the Moments in Time Princess. I have to say, this smaller version is really cute. She carries this little doll with her everywhere. The princess has a crown (of course) and she comes with a small teapot, one cup and an elephant friend to have tea with. The elephant has little pearls on her hat, which I think are too cute!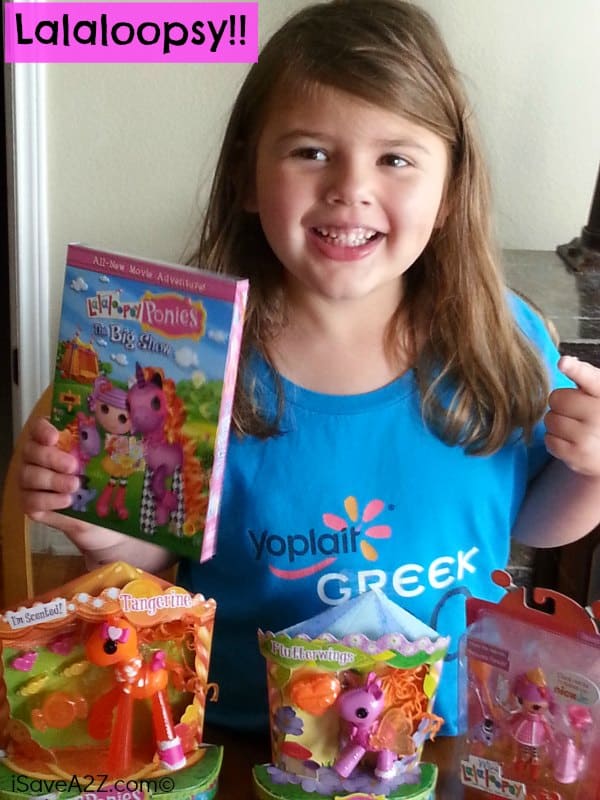 Please pay no attention to her hair. It's an everyday battle that I usually lose. The Lalaloopsy Ponies The Big Show Movie has already been watched several times. Lalaloopsy is one of my daughter's favorite cartoons, so to be able to take this with us in the car is an added plus. The movie is 45 minutes long and includes special features like: Meet the Ponies, Mini-Adventures and a sing along song!
If you have a Lalaloopsy fan in your family check out these new additions! They will love them!