Louisville Slugger Museum and Factory Tour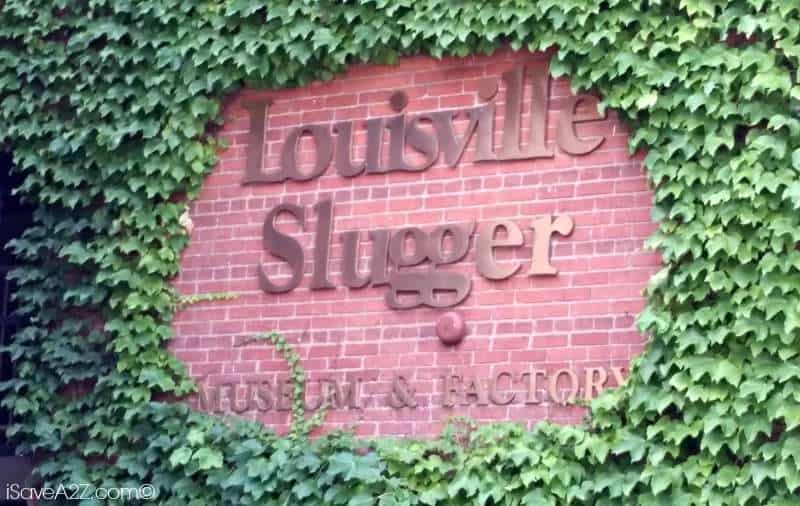 Our family just went on a 10 day long road trip! We traveled several states and saw some really amazing landmarks and explored places we have never been. By far, one of our favorite stops was the Louisville Slugger Museum and Factory in Louisville, Kentucky! We knew that our son would be really excited for this stop, but we all thought it was amazing. There are so many things to see and do and they have a really great gift shop too so you can take a little bit of the experience with you.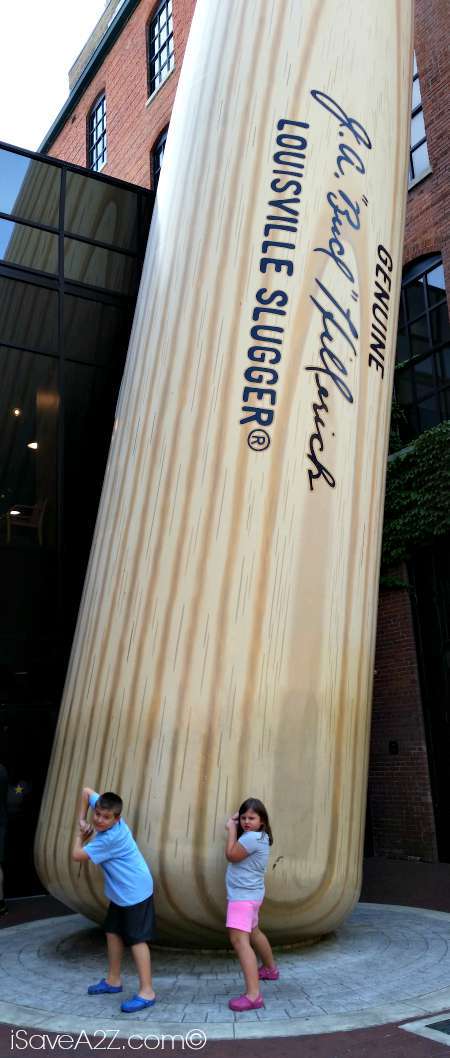 The very first thing you will see when you walk up to the museum is this MASSIVE bat out front. This is the World's Biggest Bat and although it looks like wood, it is actually made of steel! The large Louisville Slugger bat weighs 68,000 pounds and is 120 feet tall. There is always a crowed around it, but everyone was very polite and took turns taking pictures. Look how little my babies are next to this thing!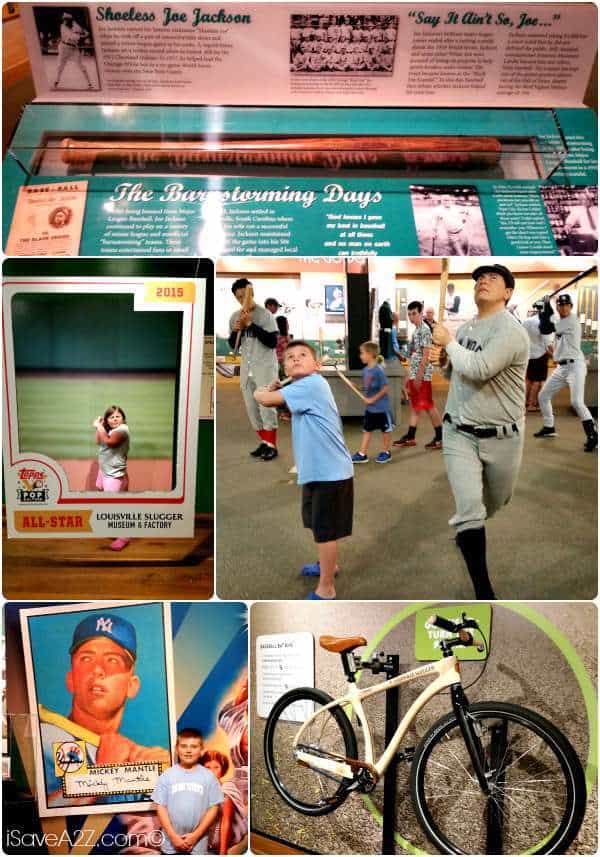 As soon as we got inside, we went to get tickets for the tour inside the factory. We had a little time before our tour started so we walked around and explored. There is plenty to see here! You can see actual bats used by Babe Ruth, Shoeless Joe Jackson and many others. You can pose next to life size models of your favorite players, see the mostly wooden Louisville Slugger bicycle, take pictures with huge baseball cards or even pose for your own! This is a working factory and they were making bats right in front of our eyes. The factory is Union, so I could not take any pictures during the tour. BUT, I can tell you all about it. You will see how they used to carve the bats one-by-one, and now how they can produce many at one time. You can see the bats be stamped, painted or stained and hang to dry. Everyone who goes through the tour also gets a small souvenir bat for FREE!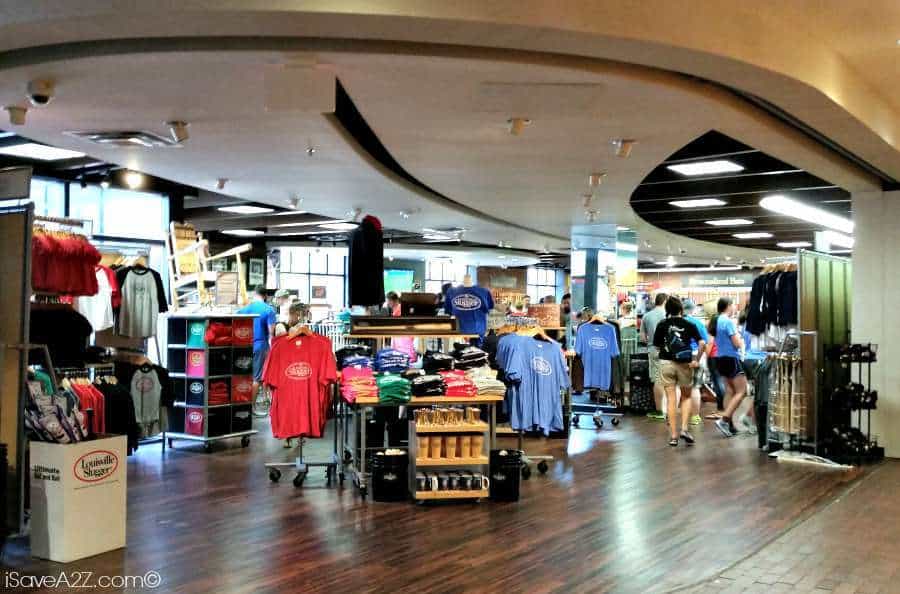 Once the tour was over, we explored some more and then headed to the gift shop! All the way in the back, you can see the are to get personalized bats made! We knew before going here, that we wanted to get our son one of these. He LOVES baseball, and had also just celebrated his birthday. They actually make them while you wait or they can be shipped to you. Most of these bats are not playable bats, but there are a few that can be played. You can have your name, baseball number or whatever you like added to the bat!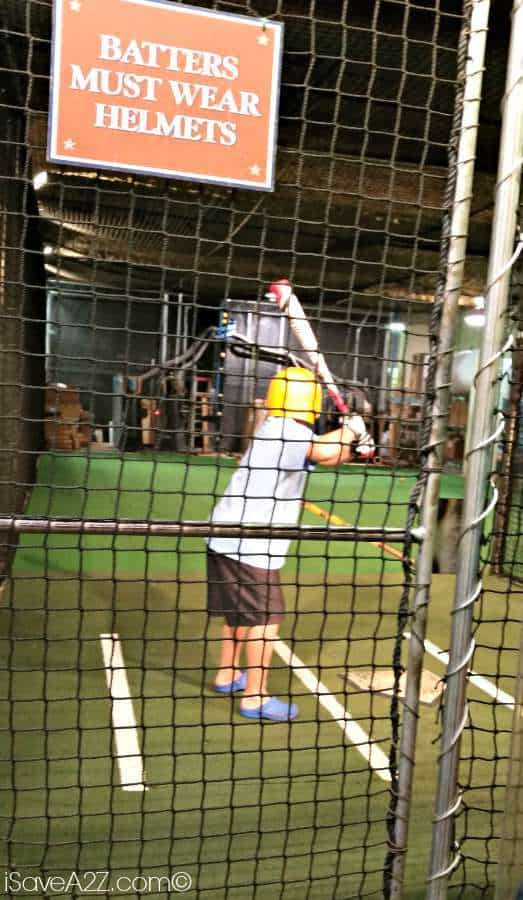 While you wait on your bat to be finished, you can head over to the batting cages! These are inside, so no worries about the weather outside. You can get 10 pitches (from a machine) for only 1 dollar! They have plenty of helmets, gloves and bats for you to try out. My husband even got in there and used a Babe Ruth Bat (this is a huge, 34 inch bat)!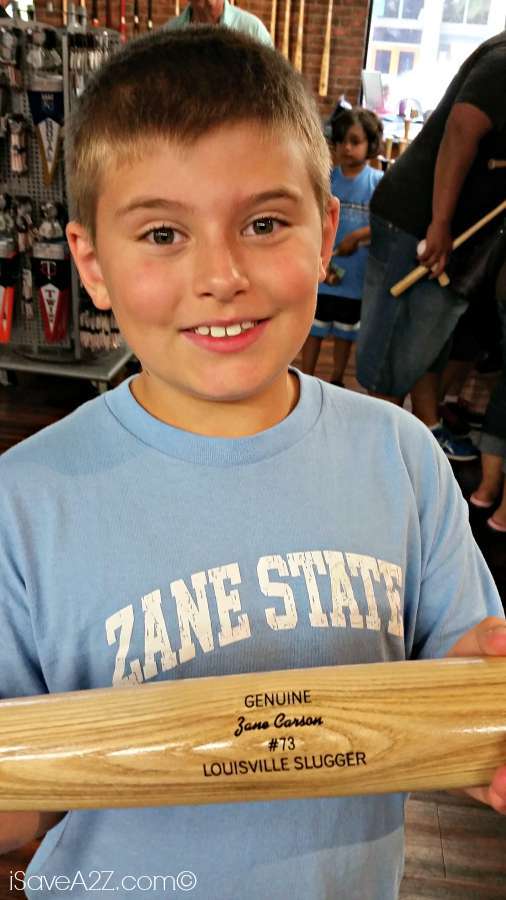 After batting practice, we checked out our personalized Louisville Slugger Bat! Isn't that SO COOL!! And look at his face, he was very proud! We also got some t-shirts and a wooden pen, of course in the shape of a bat, with our daughter's name on it. Now, if you can't make it to Kentucky any time soon, don't worry! You can actually order these personalized bats, in different sizes and colors, ONLINE! Visit the Louisville Slugger Museum website and check out the personalized bat tab at the top!
If you find yourself in Kentucky, then the the Louisville Slugger Museum and Factory is a must see attraction for all ages!