Magic Foam Sponge Hair Clip Review

Magic Foam Sponge Hair Clip Review
I want to start off telling you all about my Magic Foam Sponge Hair clip review for a few reasons.  First, because it's amazing.  Second, because it's cheap.  And…  lastly because of a twisted comment I didn't expect from my 8 year old daughter.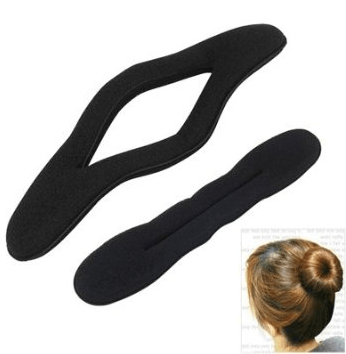 First, the story about my daughter.  Oh My Word!  I used my new Magic Foam Sponge hair clip (I recently bought on amazon for only $1.14 shipped right to my door) to create a donut bun yesterday when my hair was still wet.  Ended up falling asleep with it still on.  I wake up today and removed it.  Turns out I have AMAZING curls.  (My hair doesn't usually curl very easily).  All proud of my curls, I ask my daughter if she noticed my hair today.  She says "Yeah,  Did you wake up and forget to brush your hair?"  (in a serious voice) After my jaw dropped she insisted she was teasing.   THAT GIRL DRIVES ME NUTS!  What a comedian.  NOT!
Now for the frugal twist!  I bought this Magic Foam Sponge Clip with very little expectation.  It comes with two clips in a package for a low price of only $1.14 shipped right to your door.  It ships from overseas so it takes a while.  I have somewhat thin hair but I have a lot of it.  I like my hair to be pulled back rather tight too.  So honestly, I didn't think it would hold.  On the other hand, I'm tired of using rubber bands (such as: Scunci Effortless Beauty Thick Hair No-damage
)to only find lots of strands of hair broken after I try to remove it even when it says "no-damage" or "no-breakage" on the package.  Yeah right.  NOT!
After using it for a day and sleeping with it overnight (because I forgot I had it one), I am pleasantly surprised at it's performance!  Don't let that cheap price fool you!  It really works and it really holds quit nicely without damaging or breaking your hair.
You know it must be a great product if I am willing to give you an honest full page review post too!  I rarely ever right about product reviews but this one is totally worth it!  (PS:  This is NOT a sponsored post, just my opinion)
Here's a little "how to" image that can be found on the Amazon Magic Foam Sponge Clip page: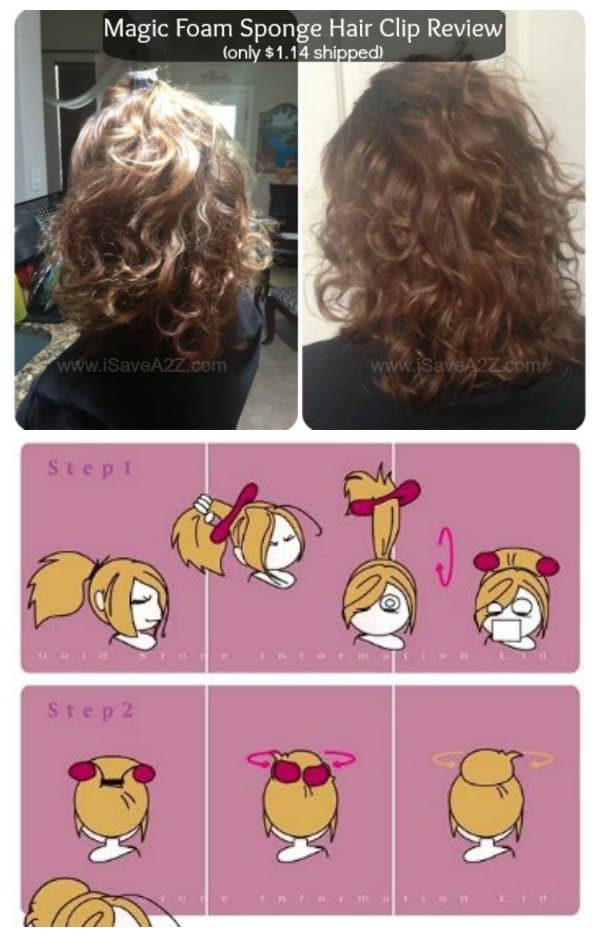 Enjoy!