This shop has been compensated by Collective Bias, Inc. and its advertiser. All opinions are mine alone. #Keurig400 #CollectiveBias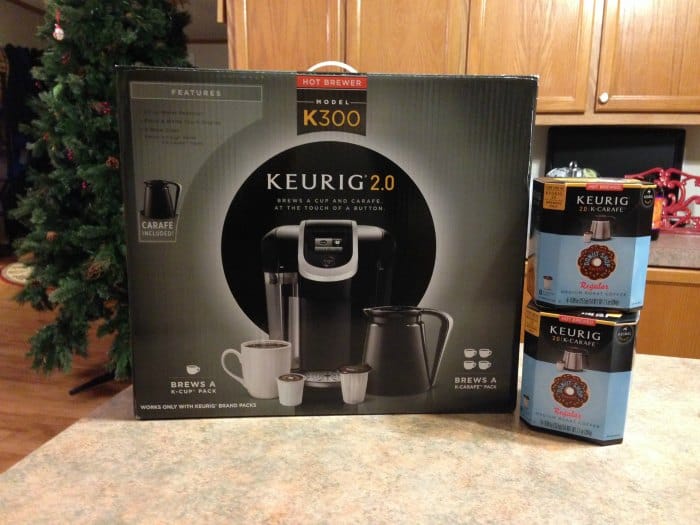 This Mama Got a New Keurig® 2.0 Brewer!
I can't even tell you how excited I am to get the brand new Keurig® 2.0 Brewer!  My family says it was like watching a kid on Christmas morning as I opened my new box.  Maybe I am just a big kid?  Maybe I'm a bit of a coffee addict?  Maybe both.  I don't care.  I'm so excited about the new Keurig® 2.0 Brewer.  It has a carafe!  It can make four cups of goodness at the same time and keep it warm in the carafe. You can make about 400 beverages from, 60 brands, including the 10 best-selling coffee brands in America, Keurig is the perfect way to make the winter a little warmer.   The new Keurig® 2.0 features Keurig 2.0 Brewing Technology™, which reads each lid to deliver a perfect beverage every time. What's not to love?
Look at the size difference between the K-Cup packs versus the K-Carafe packs: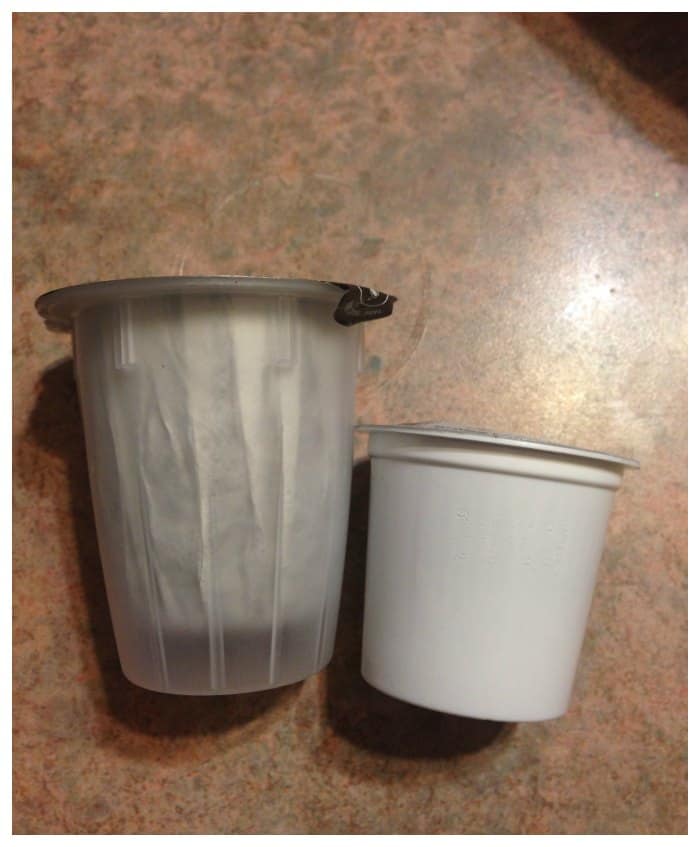 I might be a tad bit exciting about my new brewer but I know the kids will love it just as much as I do.  The love making hot cocoa and Swiss Miss® has K-Cup packs!  That's one of our favorites!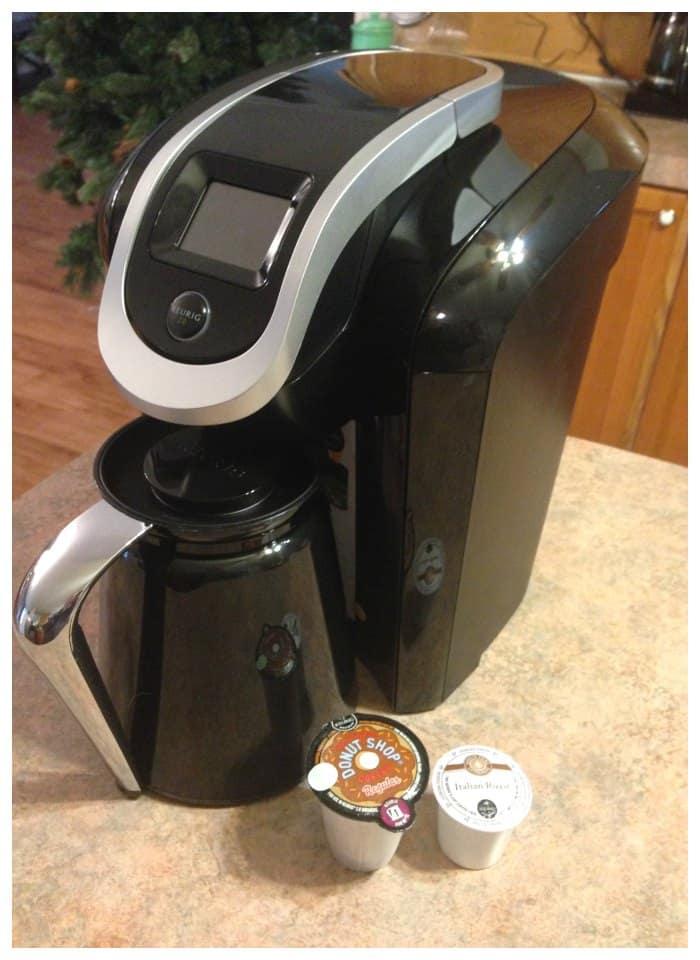 There is nothing better than curling up on the couch with a hot cup of coffee, a good book and reading with my kids.  It warms my heart every single time.  It's priceless.  Bring on the cold weather because I am ready.  Here in Texas we haven't had a really good cold front yet.  Our air conditioning system was still on as of a few days ago.  Crazy right?
After getting my new Keurig® 2.0 Brewer I got tons of new drink options.  I'm experimenting with all kinds of coffees, teas, ciders and more!  My kids tried to be funny after I went to bed the other night.  They removed all of the decorations from one of our mini Christmas trees and decorated it with my new K-Cup packs and K-Carafe packs!  My kids are a hoot!  Then when I went into the kitchen to brew my first cup, I saw a small Christmas tree made up of K-Cup packs right new to my new brewer.  Crazy kids!  They know how to make me laugh.  They drive me nuts sometimes but I love them dearly.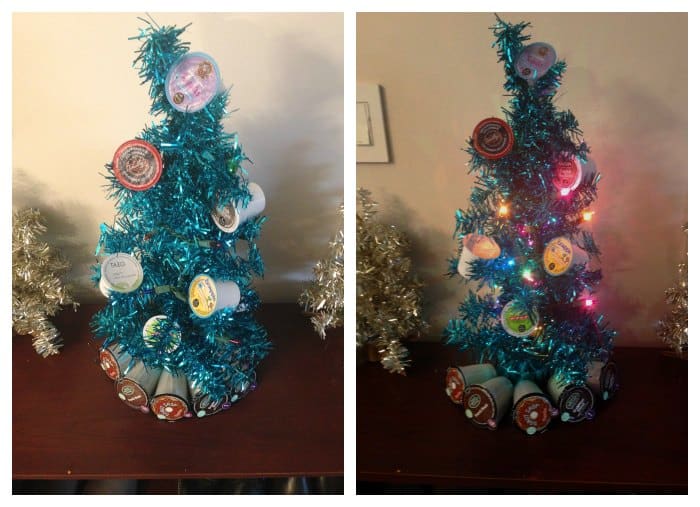 I am so excited to tell you that I plan to share my love for my brand new Keurig 2.0 brewer by hosting a giveway!  One very lucky winner will win one of their very own.  All you have to do is leave me a comment below and tell me what your favorite brand of coffee is.  I will have plenty of extra optional entries for you too.  Just fill out the rafflecopter form below to enter.  Good Luck iSavers!
Note:  This giveaway will not arrive in time for Christmas.
Giveaway Details:  Open to USA participants only.
I'm curious,  how does coffee play a role in your life?  Do you love it as much as I do or am I over the top?