My New Stove Top Grill
I just learned about a new grill that can be used indoors!  It's my new stove top grill called Stephen's Stovetop BBQ Grill!!! I really enjoyed this it.  I was highly impressed with the end result and taste of my steaks using this amazing product!  I have so many more plans for this grill!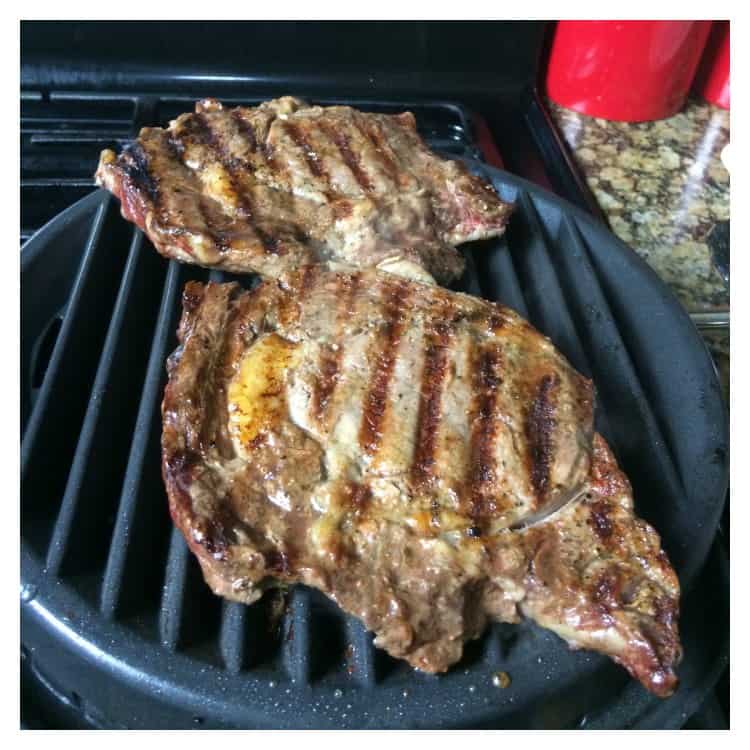 The indoor grill requires a natural gas burner top. This item is pretty cool on those days when you want a BBQ meal when you do not want to hassle with a grill or when the weather outside is not comfortable.
I grilled steaks that had some fat marbled in them, so I was a little concerned about the juice dripping on to the flame. The three-piece design of this grill worked great and was not an issue at all. The grill surface heated up quickly and I kept the burner on low through out the grilling process, which cooked my thick steaks with ease.
You will need to use a vent fan during grilling and that being said, if I had to do it over again I would have used a back burner instead of the front burner. This would have put the smoke from the grilling more directly underneath the ventilation hood, and would have resulted in less smoke in the house. I chose the steaks for my review because these produced more smoke than other foods such as fish or veggies, and I wanted to get an idea of how much of the smoke from an inside grill would be issue. Now I have a stove vent fan that exits the smoke outside the house through a vent on an exterior wall. Smoke vented well even though it would have been optimized using a rear burner rather than the front. There was no issue with excessive smoke in the house during this process.
Here's a smoke guide depending on what you are cooking:
For grilling … lean meat is the key to smoke.
No fat = no smoke, High fat (fatty ribeye) = high smoke.
Filet and Salmon = No smoke.
A trimmed NY steak is low smoke.
Skinless Chicken is no smoke.
The steaks came out great and are directly comparable to using a propane grill. The surface maintained a consistent temperature during cooking. The handles of the grill do get very hot during cooking and you will need an oven mitt to adjust position if needed.
Oh and if you have never tried grilled fruit, it's a must try!  Apples, pineapples, peaches, etc…  YUMMY!
Once the food is cooked and removed from the grill, I found that cleaning it while still hot worked well. After the grilling was done I used an oven mitt to remove the grill portion and ran it under water with a small amount of dish soap. The Teflon coating allowed the mess to wash away effortlessly. The lower pan which caught the grease was just as easy to clean while hot.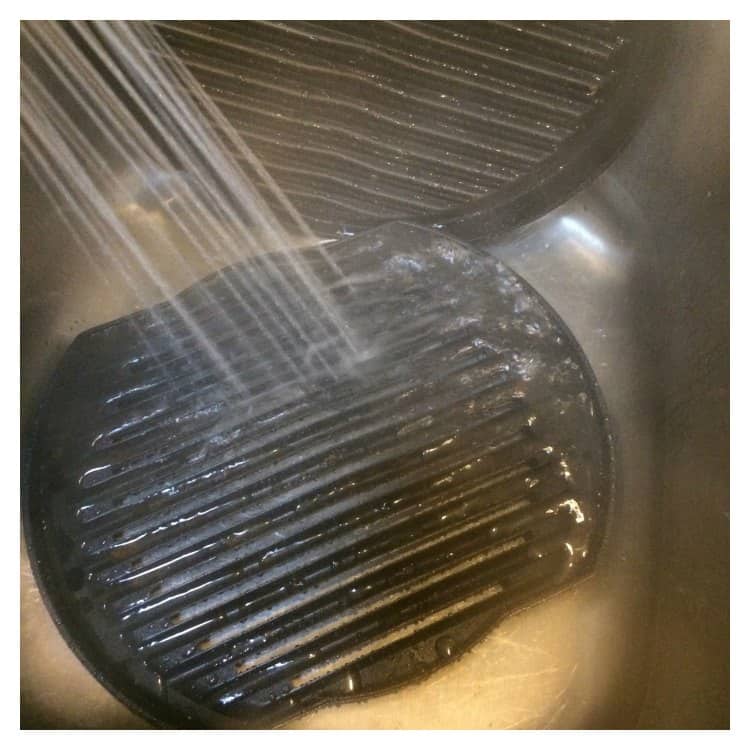 Over all this grill is a pretty cool item if you are looking to get that grilled look and effect without having to grill outside.
I enjoyed it and I bet you will too!