New! TruMoo Chocolate Marshmallow Milk at Target! #TruMoo
This is a sponsored post written by me on behalf of TruMoo. All opinions are 100% my own.
New!  TruMoo Chocolate Marshmallow Milk at Target!
Look what I just found!  I found our favorite chocolate milk, TruMoo, has a new Chocolate Marshmallow flavor!  Limited Edition!!!
My kids love, love, love chocolate milk but I rarely buy it.  I'm usually not a fan of the chocolate milks because most of them (or all that I know of) contain high fructose corn syrup.  I am highly reactive to high fructose corn syrup so I don't have it in the house.  I have Hypoglycemia and it's reactive to many things but the corn syrup is the worst!  I can tell within seconds of consuming a product that has it in it.  In fact,  I tried a Greek yogurt the other day that my husband purchase.  I didn't even think to look at the package because I eat yogurt all the time.  He purchased a new type of Greek yogurt and sure enough with in the first bite I started to immediately feel dizzy.  it's like it goes right to my blood stream or something.  Can anyone else relate to the feeling I am talking about?
The minute I learned TruMoo had no high fructose corn syrup I snatched one up and rushed home to tell my kiddos!  I just had to try it for myself too!  You just don't understand.  This is a huge treat for my family!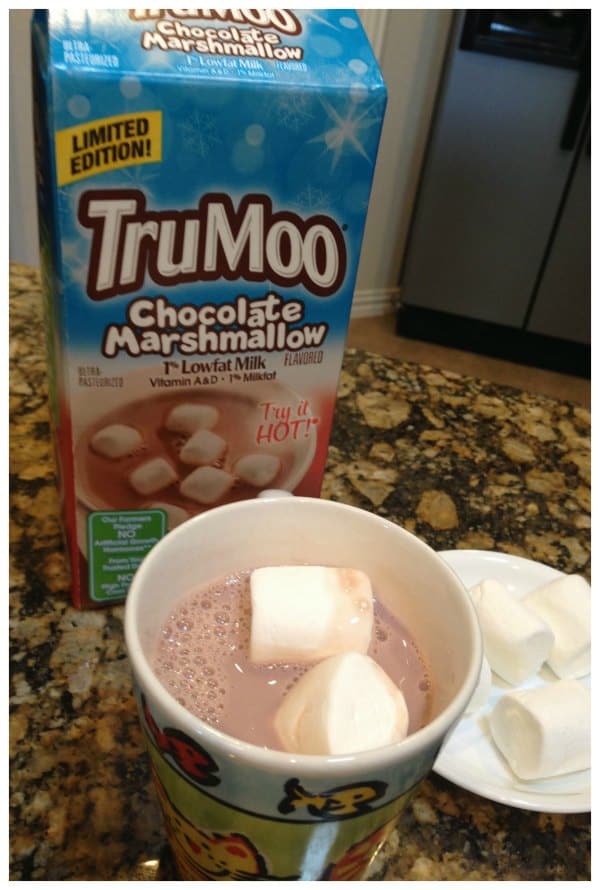 You should have seen when I pulled it out of the bag from Target.  You would have thought it was someone's birthday around here.  Everyone ran to get a glass and started fighting over who was going to try it first!  Goodness!  It was a bit crazy!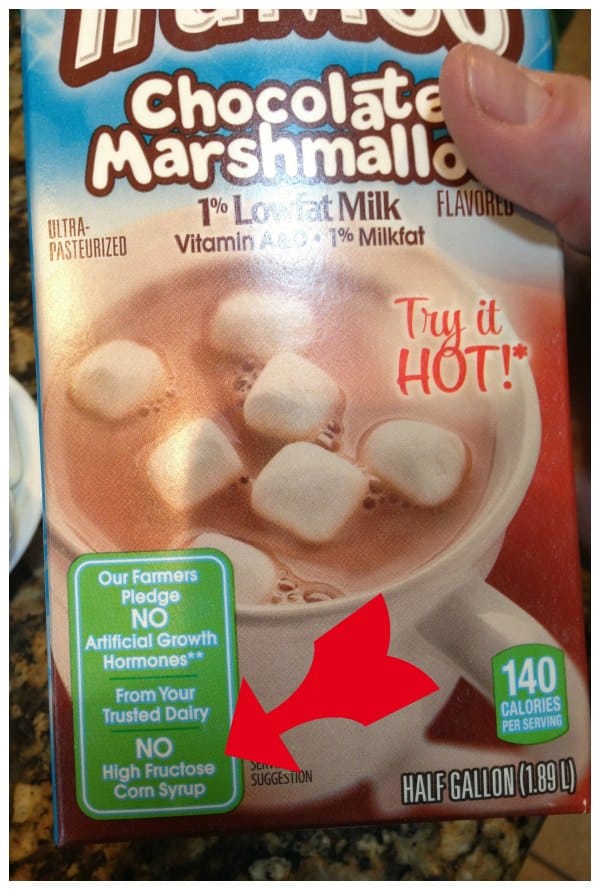 This girl was probably the most happy of all!
She has her favorite kitty cup and her favorite milk!  She is on top of the world happy!  Oh, and I almost forgot!  She warmed hers up in that coffee cup too.  She says it tastes amazing warm too!  It already has the flavor of marshmallows in there but she will always add more.  There can never be too many marshmallows right?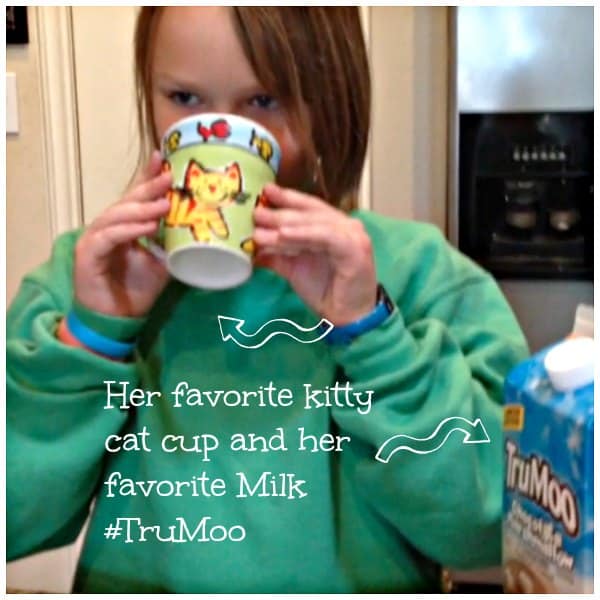 Check out the TruMoo Website Here