Madonna Carpool Karaoke Just Happened!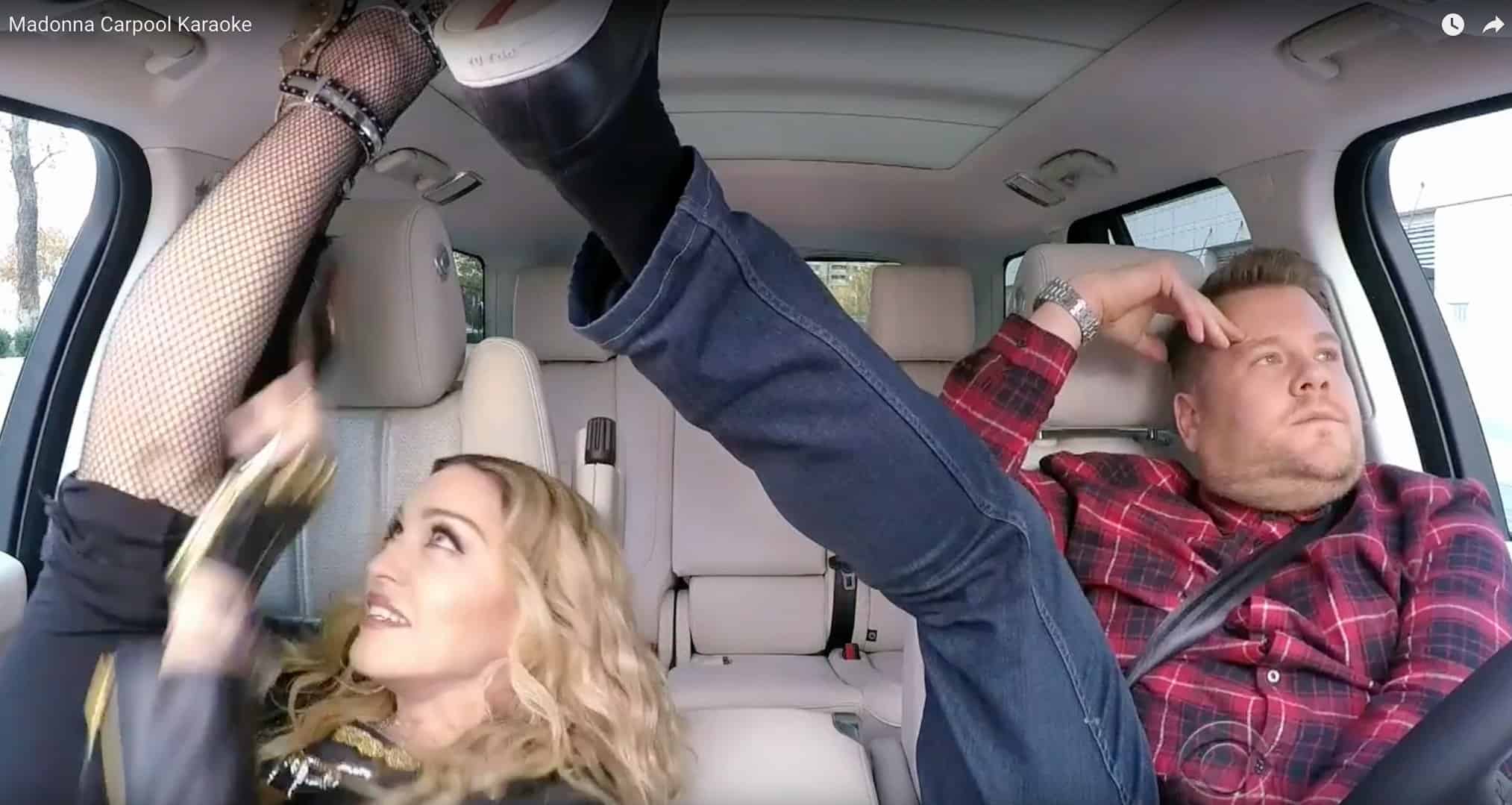 I know, I know…  This is not a craft or recipe post and I will not apologize!  I am a huge (and I mean HUGE) Madonna fan!  Anyone who really knows me, already knows this!  I was highly entertained to see Madonna do the carpool karaoke with James Corden!  I am usually entertained but this one was OVER THE TOP!!!  I just couldn't help myself but to talk about it.
Madonna gives James a little grief over his well thought out plaid shirt.  LOL!  They have bonded and becomes friends although James admits that he's the b*tch in their new found friendship.
Just wait till you get to the part where she sings Evita!  It brought tears to his eyes.  Her's too!
The funniest part is when she forgets the words to Evita and compliments James on knowing them all.
I wonder how many people have seen Madonna while driving down the streets of NYC?  Seriously, I would die!
Then she drops a bombshell!  She talks about how she kissed Michael Jackson!
Gosh, this was a good episode!
Go ahead… watch the episode for yourself:
Madonna Carpool Karaoke YouTube Video:
How big of a Madonna Fan are you?
Madonna was born in Bay City, Michigan born on August 16, 1958.
She lives in New York City with her children, Lola, Rocco, David, and Mercy.
She has recorded 18 albums and appeared in 18 movies. Can you name some of her movies?
It's no surprise that Madonna has a Sex book but I have a copy of that Madonna Sex book!
Did you know that Madonna writes children's books?  She has written six picture books for children, starting with the international bestseller The English Roses, which was released in 40 languages and more than 100 countries.
What's one of your favorite Madonna songs?  This is extremely difficult for me to answer but I will name two.  Evita – don't cry for me Argentina and Music (Hey, Mr. DJ!) because no matter when or where I hear it, it will always put me in a dancing mood!
Ok, gotta run and pull out all of my Madonna CD's and blast them in the house while I clean!