Pressure Cooker Recipe for Mexican Rice

Pressure Cooker Recipe for Mexican Rice
I have stepped way out of my comfort zone when I attempt to create a Pressure Cooker Recipe for Mexican Rice and boy am I glad I did.  This recipe is a hit in our home!  In fact, I was so excited to have perfected a pressure cooker recipe for Mexican rice that I sent a photo to my husband while he was at work during lunch time.  He didn't get home until about 8pm that night but when he walked in he immediately said "where's that rice you cooked today?"  Normally he goes straight to his room to remove his uniform and he will even say hello.  He will typically ask me about my day but no…  he just wanted to know where that rice was!  Lol!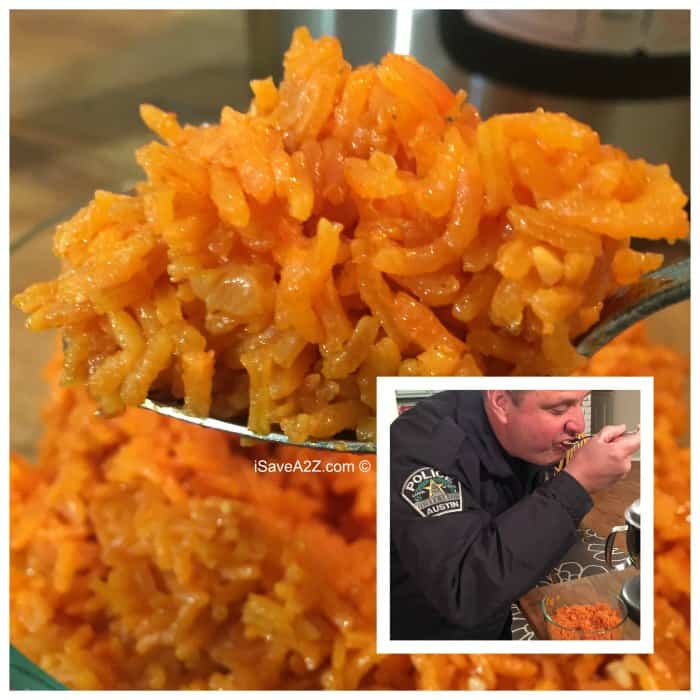 I love making Mexican food but I've never attempted to make a Mexican rice until my dear neighbor and lovely friend showed me a technique that has run in her family for many generations.  My husband is hispanic but I never got a chance to learn how to make Mexican rice before my dear Mother in Law before she passed away.  She made the best rice ever.  Now, I have perfected an Authentic Fideo Mexican pasta recipe that I have been making for years but rice recipes have always been a bit intimidating for me.  I often times find myself using a rice steamer because the rice always comes out perfect.  Take a look at this Cilantro Lime Rice recipe to see what I'm talking about.  There's just no way to make Mexican Rice in the steamer.
I have taken a Mexican Rice technique and created a recipe that can be used in an electric Pressure Cooker!!  Gosh I love my Instant Pot Electric Pressure Cooker!  I have the 6 quart 7 in 1 Instant Pot LUX and love it.  Best kitchen tool ever!
Mexican Rice Ingredients:
2 to 3 tablespoons of vegetable oil
1/2 onion, diced
1 green bell pepper, diced (this is optional)
1 1/2 cups long grain white rice
3 cups of water
1 small box/can tomato sauce 7.4  oz
1 tablespoon fresh garlic, minced
1 teaspoon Cumin seasoning
1 teaspoon salt
1/2 teaspoon pepper
2 packets of Goya seasoning just like this one on Amazon (I swear this seasoning is the secret ingredient to amazing flavor!)
Pressure Cooker Mexican Rice Technique and Instructions:
Gather all of your ingredients before you start.   Mince the garlic and dice the onions and bell pepper.
Press the Sauté button on the electric pressure cooker to heat it up.
Add 2 to 3 tablespoons of oil.  It should be enough to coat the bottom of the pan and rice.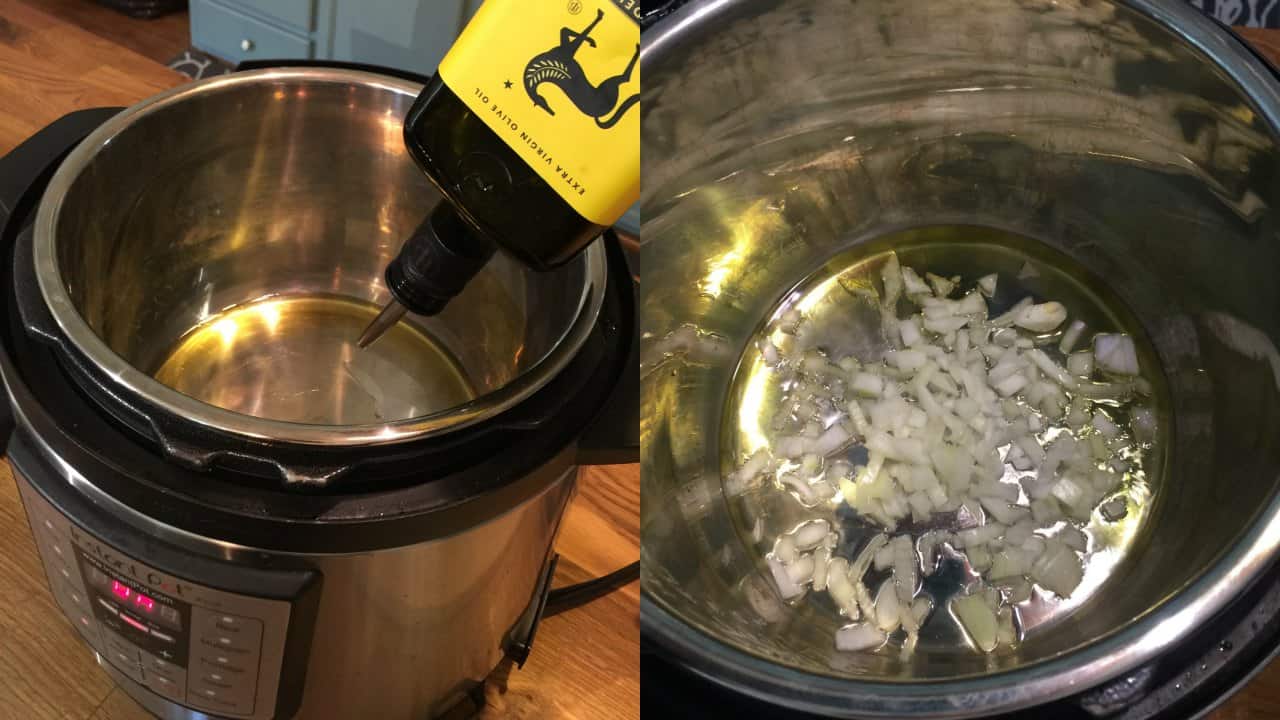 Cook the onions until you get a translucent color (about 4 minutes or so).  Now add the rice, garlic, salt, pepper and bell pepper.  This will sauté for about 4 to 5 minutes.  Be sure to stir the constantly.  Do not walk away from this because the rice could easily go from white to burnt in no time.  Sauté the uncooked (hard) rice until it comes to a light golden color.  This process and ingredients adds all the flavor into the rice.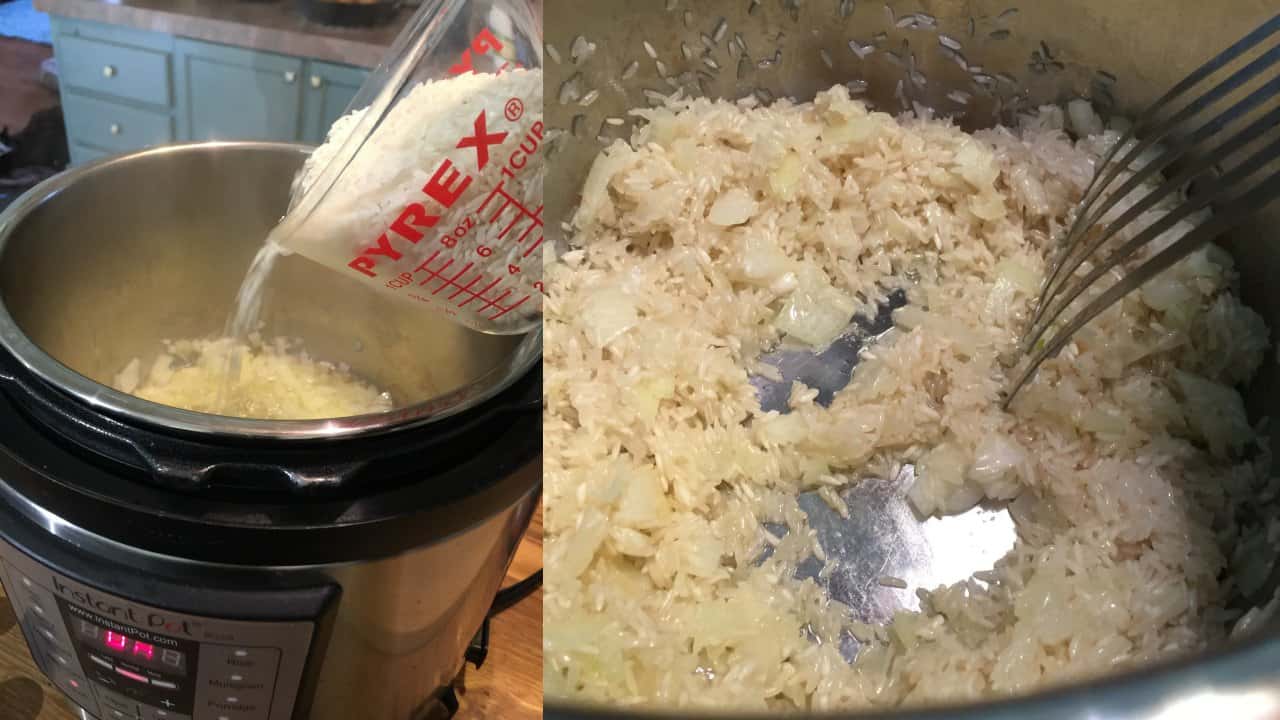 Once the rice has come to that beautiful golden color it's time to add the tomato sauce, cumin and Goya seasoning packets.   You will continue to sauté this for another minute or two.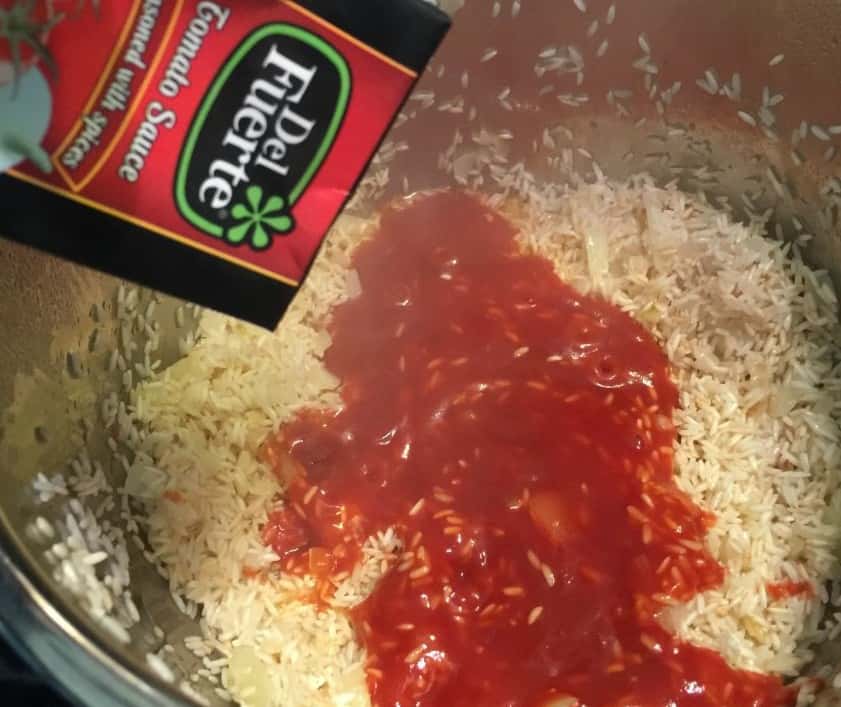 Seasoning Information:  These Goya seasoning packets are a combination of salt, coriander, annatto, garlic, and more cumin.  The box comes with a bunch of individual sized packets in it.  You can use this for meats, stews, soups, poultry, pasta, beans and vegetables.  Once you try it you will always want to use this seasoning!  You can create your own combination of these seasonings too.  Each packet has about a 1/4 teaspoon of seasoning each.  It has a beautiful red color too.
Now you want to add the water and switch the electric pressure cooker to manual or rice mode and steam it for 10 minutes with the steamer vent set to seal.  Then do a quick release when the time is up.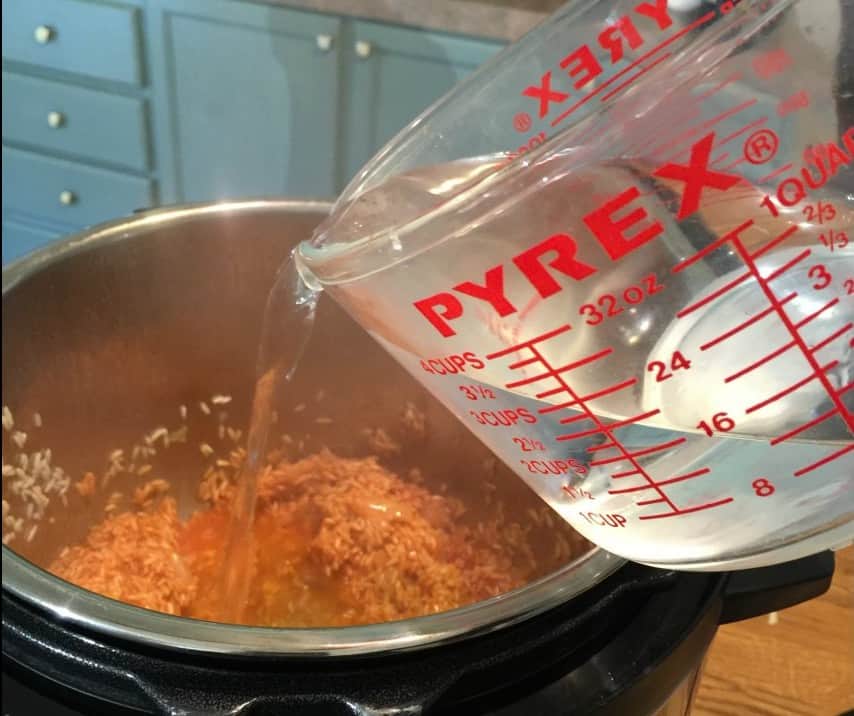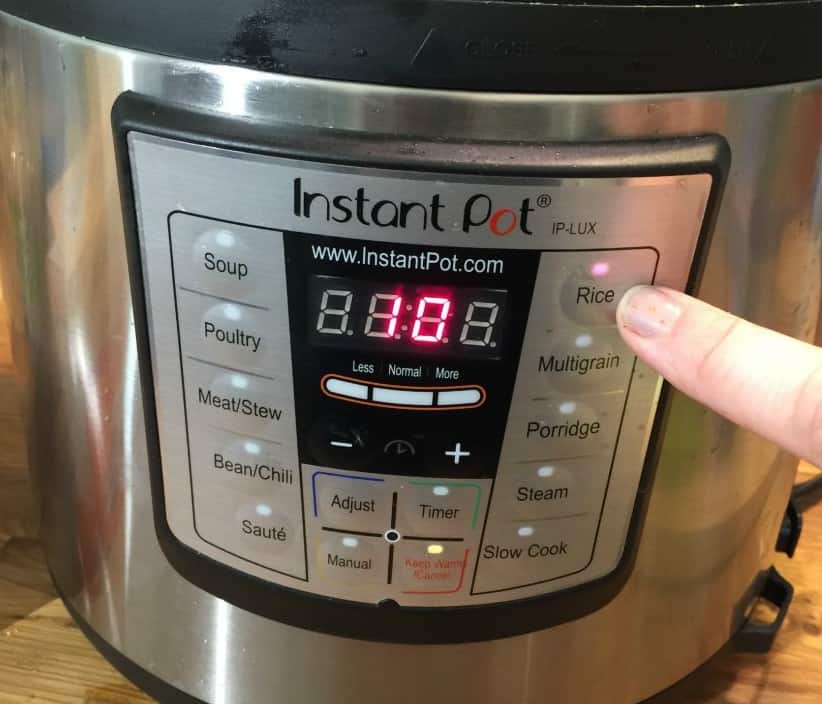 This Mexican rice recipe comes out perfect this way!  You can double this recipe too.  For every cup of rice you will double the water.  It important to keep the rice to water ratio exact.  You can always mix up the seasonings and the vegetables to as much or as little as you want though.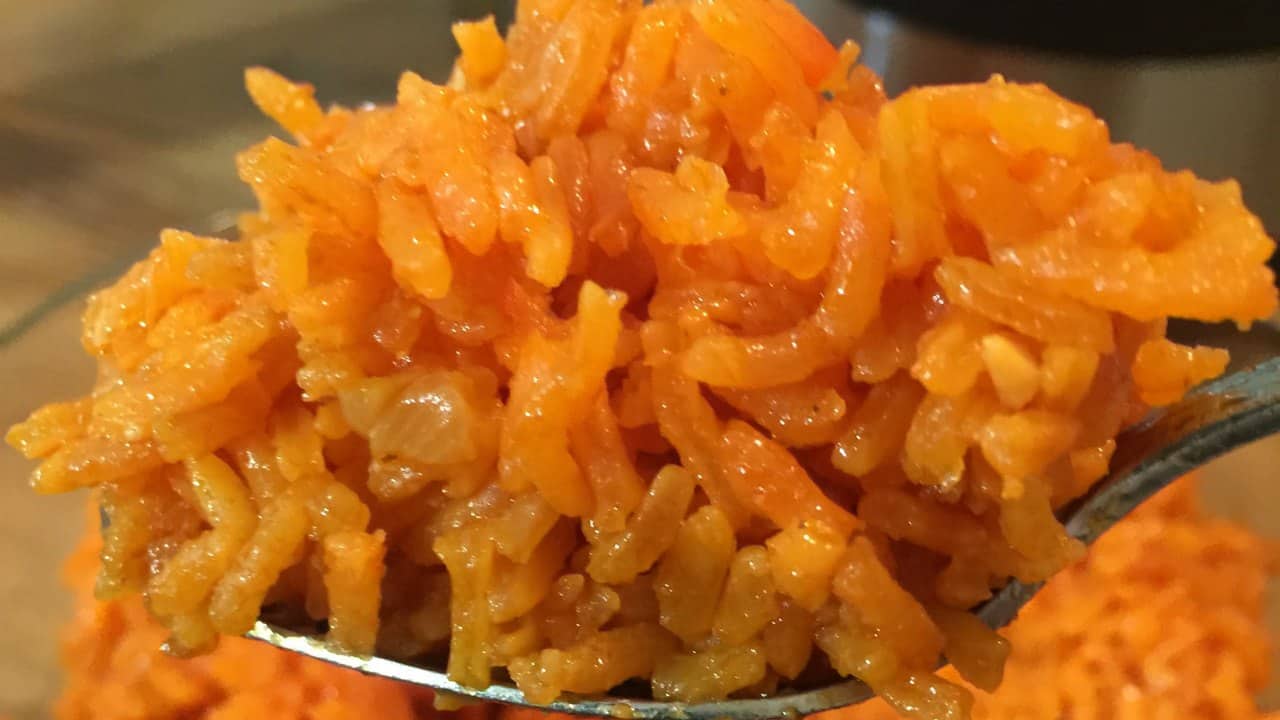 I hope you enjoy this recipe as much as we do.
Special thanks to my dear friend Elena for the inspiration on this recipe.
Feel free to Pin It on Pinterest here for later: