Reliable Steamboy Pro T3 Review
I received this product in order to conduct my review. All opinions are 100% my own.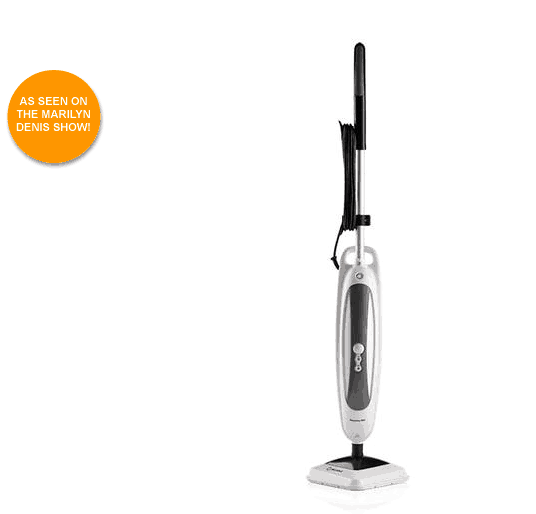 Reliable Steamboy Pro T3 Review
The Reliable Steamboy PRO T3 is a floor steamer that can be used on floors and carpets. The Steamboy is very easy to assemble from the box, and simple to use.

Easy to assemble and use
Once it's assembled, simply pull the clean water tank upwards, remove cap fill with clean water and replace.  Install the one of two microfiber pads included with this machine and you are ready to clean your floor. Press the on/off button and in seconds the green light below the button will turn on and you are ready to steam clean your floor. You do not put any cleaners in the clean water, however I sprayed the floors with a degreaser prior to steam cleaning and it worked well.
Scrubber brush feature
I like the scrubber brush feature giving you the ability scrub tough spots and quickly go back to the steam pad. To switch to the scrubber simply place your foot on the floor brush release pedal and lift up. This will remove the floor head exposing the scrubber brush. After scrubbing simply insert it back into the floor head it quickly snaps back into place.
Hot Steam to disinfect
The steam comes out super hot, cleaning the floor efficiently and reducing the dry time of the cleaned area. I also like how the Steamboy can stand upright on its own making storing in small spaces easy.
Cleaning your carpet
This was an unexpected added bonus for me.  I never thought the Steamboy could clean stains on my carpet!  The included carpet glide also allows you to use this steamer in your carpet, which is great for removing spots and cleaning high traffic areas.
I am so pleased with the Reliable Steamboy Pro T3,  I can't see me using a conventional mop ever again.