Stein Mart Black Friday 2013 Deals
Check out the huge list of  Stein Mart Black Friday 2013 Deals below!  Don't forget to check out our Black Friday deals page where we'll keep you up to date on all the latest Black Friday deals as they become available.
Facts about Black Friday 2013:
Black Friday is the busiest shopping day of the year.
Black Friday is always the day after Thanksgiving.
Black Friday falls on Friday, November 29th, 2013 this year.
Black Friday is known to have the best deals on Toys, Electronics, Clothing, DVD's and so much more!
Black Friday plans and strategies are already underway for many people. So start planning your savings today!
The Stein Mart Black Friday Ad 2013 has been leaked!
One of my favorite discount stores is Stein Mart, and Black Friday definitely brings out some of their best deals all year. They have great quality on-trend and classic clothing for men and women, as well as housewares, shoes, and accessories that keep you looking good without breaking the bank.
Stein Mart stores open at 7am on Black Friday.
Make sure you take the ad with you to have an associate scratch off the token for your additional savings (up to $100!) between 7am and noon. Also, don't forget the coupon on the back of the ad for an additional 50% off Red-Dot merchandise.
Friday-Only In-Store Specials
Peck & Peck Cashmere Polo Sweaters $39.98 ea
Isotoner and Dearfoams Slippers $7.98 ea
Ladies Coats 50% Off
Peck & Peck Ladies 100% Cashmere Scarves $17.98 ea
Boxed 24K gold or Silver Plated Hoop Earrings $8.98 ea
Boxed Sterling Silver Cubic Zirconia Jewelry $8.98 ea
Aigner Designer 100% Leather Gloves $17.98 ea
Leather Handbags $29.98 ea
Big Buddha Pashminas $6.98 ea
Ladies Boxed Fashion Watches $7.98 ea
Pajama Separates $7.98 ea
Crockpot 4Qt $17.98 ea
Double Beverage Dispenser $16.98 ea
Paisley and Solid Quilts, Queen-size $12.48 ea
Hotel Collection Sheet Sets $9.98 ea
Embossed Plush/Sherpa Throws $9.98 ea
Entire Stock of Holiday Décor 50% Off
Hart, Schaffner & Marx Sportswear, Shirts & Pants for Men $17.98 ea
Men's Watches $7.98 ea
Men's Neckwear $5.98 ea
Alan Flusser Cashmere Scarves $17.98 ea
Alan Flusser Cashmere Crew & V-Neck Sweaters $59.98 ea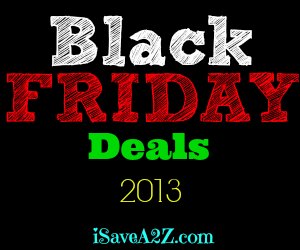 (Thanks Saving for Someday for the deals roundup!)