Team Umizoomi: Meet Shark Car! Out Today!
Out Today!
Team Umizoomi: Meet Shark Car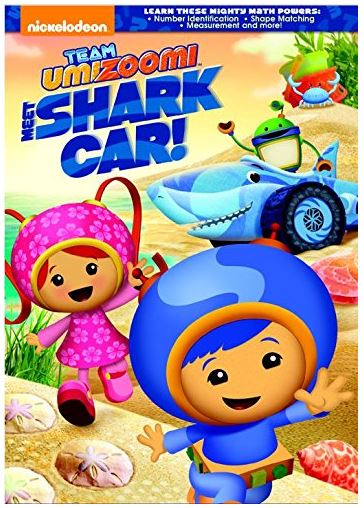 I have good news for all of those Team Umizoomi fans out there! Available today….the new DVD, Team Umizoomi: Meet Shark Car! This new DVD is a full 91 minutes of preschool fun. Here, you'll meet the team's new friend shark car, who they have to help along the way.
Episodes Included:
Shark Car – This is where you'll first meet shark car, But the team has to help him get back to his friend so he doesn't get left behind.
Umi Toy Store – In this episode, the team goes through a HUGE toy store to help their friend Colin find his money and but his favorite toy.
Stompasaurus – Here, you will go on a trip to an aquarium, a bowling alley and an ice cream store to find all of Stompasaurus' pieces and return them to Wyatt.
Lost and Found Toys – The last episode is a sweet story where Team Umizoomi helps return missing toys to their owners.
Any Team Umizoomi fan will be sure to enjoy this new DVD. If you can't find it in a local store, you can go ahead and order it here!
Enjoy!