This review and giveaway was made possible by Double Duty Divas and Febreze. I was compensated for my participation in this campaign, but all opinions are 100% mine.
We Took the #NoseBlind Febreze Test!
I received a super fun package in the mail with a game!  I love games!  We took the #NoseBlind Febreze test!  I was challenged to test Febreze against some of the worst smells I know.  With kids around the house, I can almost always come up with bad smells but I had something a bit different in mind.  I wanted this to be a serious challenge for a smell I can't stand.  Hmmm…  What's my worst smell?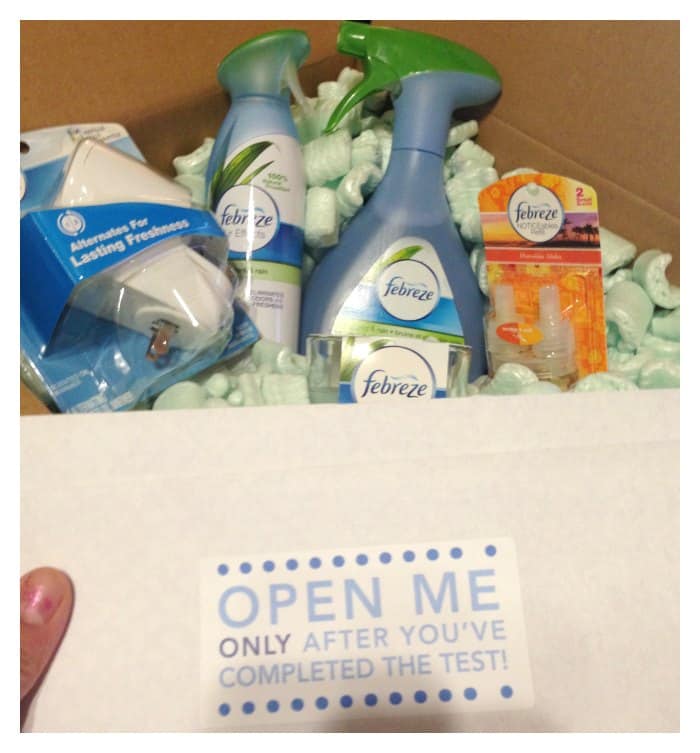 One of the worst smells I know is a rotten potato that you accidently find in the bottom of your pantry.  Am I right?  Ewwww…  it's pretty disgusting and you know it's there.  It seems to come fast and strong.  I don't have a rotten potato in my house so I have to think of something else…  I have a dog but he is rarely stinky unless it's raining and it hasn't rained in a while here either.  Wait!  I've got it!!!  I can't stand the smell of roasted broccoli.  I love to eat it but I can't stand the smell it creates in my house.  I have a really good recipe for it so I tend to make it often too.  It's funny how you can love something but hate how it smells.  Kinda reminds me of stinky cheese.
I've got the most sensitive nose when it comes to bad smells.  I think I might be the pickiest in my house.  My husband comes in second place.  I've decided to gather a few people besides us to really get a good test for this product.   We were having movie night so this test was not going to be about my worst smells but rather about the popcorn smell.  We all started off taking the first survey.  This first survey was taken before I even started making popcorn.  We didn't discuss the survey either.
The movie has started and I've popped over 5 bags of popcorn!
Since this was a family fun movie we were watching Rio 2.
Once the movie was finished I sprayed the house of the fun Febreze products I received in the mail.  I love the candle!  I think that's my favorite so far!  I'm already a big fan of Febreze and use it often but the candle is new to me.  I walked through the house spraying a few squirts in each room.   My home smelled amazing!  All that cooking and popcorn smell was gone!   What a good feeling!
After the final survey, we all decided that we would never tell someone their house smelled bad.  We are all just too nice.
I wonder if I've become #Noseblind at some point and no one told me??  Don't you wonder that same thing?
Want to become a #Noseblind expert too? You can by visiting the Febreze #Noseblind website, the Facebook Fan page and following on Twitter.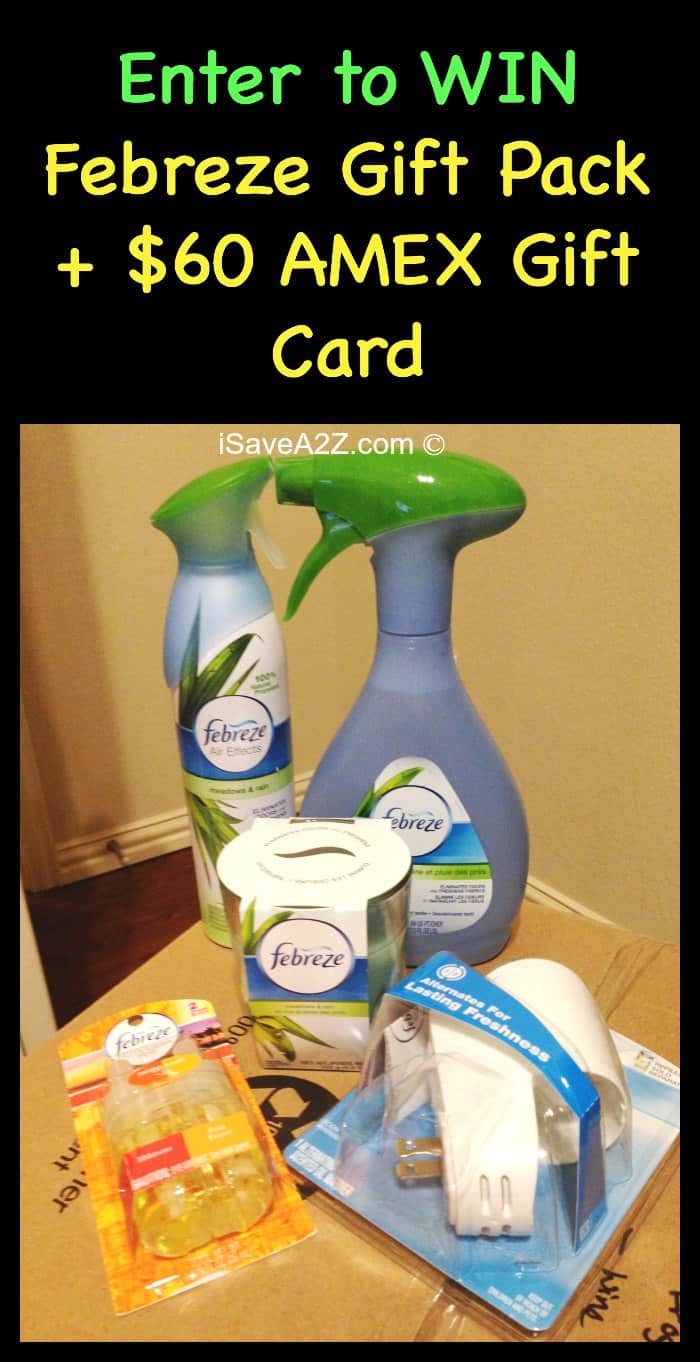 Febreze Giveaway
Enter to win a Febreze #Noseblind Gift Pack with a $60 AMEX Gift Card!!!   Enter the Rafflecopter below for your chance to win this gift pack!