TRESumme VMA Rock Star Hair was compensated by Global Influence. All opinions are my own. I choose my partners carefully and am a huge fan of TRESemme products.
TRESumme VMA Rock Star Hair
I've really let my hair get super long.  I find that I always put it up.  Living in Texas, it's almost a must to put it in a simple ponytail or bun because it's so darn hot here.  After watching the VMA's I was a bit inspired to have a "rock star" moment of my own.  Forget the same old boring ponytail.  I decided to give it some much needed life!  My hair is very fine but I do have a lot of it.  I'm lucky to have lots of hair because most people who have fine hair just don't.  I hear this from my stylist all the time.  One hair product I cannot live without is my TRESumme Volumizing Mousse.  When I go for a rock star look, it's a must.  All you have to do to add a bit of volume to your ponytail after you use TRESumme Volumizing Mousse, is to put your hair up and split the ponytail in half.  One upper part and one lower part.  Flip the upper part on top of your head and clip it out of the way if you have to.  Then use a teasing comb and tease the bottom half of the ponytail.  Once it's as full as you want it, flip the top part back down and comb the top layers.  This will give you a "rock star" ponytail like no other!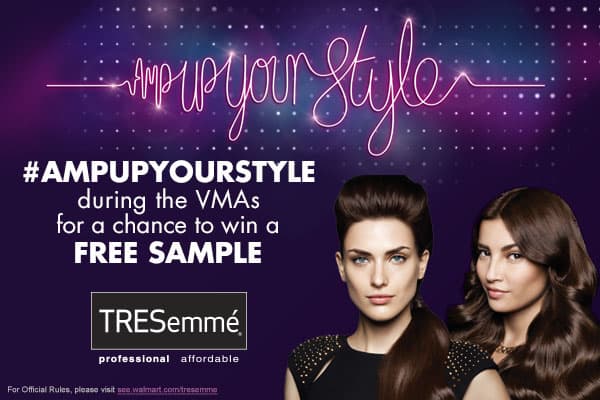 Walmart and TRESumme have teamed up to help them get salon gorgeous hair this VMA season.  Be sure to check out some of the styling videos here.  Be sure to check out the "Pumped Up Pony" video.  It's sleek!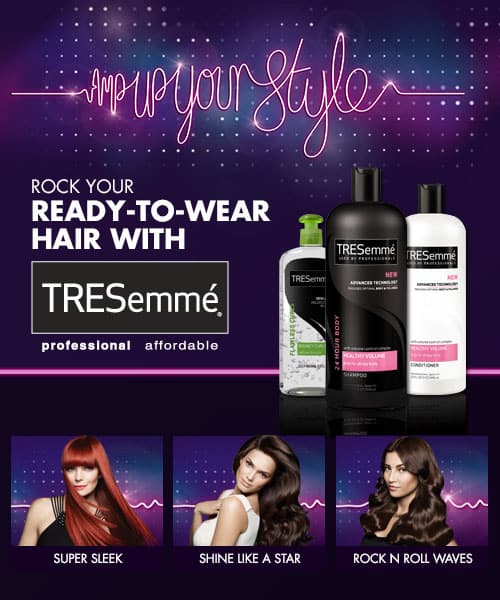 What kind of "rock star" hair would you go for?  What's your favorite Amp'd up hair style?