Unique Gift Ideas for Men
I found some pretty Unique Gift Ideas for Men!  Father's Day is still a little ways away but I'm already trying to plan on getting a fun adult gift that he will love.  I found a shop on Amazon called Big Mouth Toys that is perfect for almost any type of occasion.  (I even found stuff I liked!)
Here are a few gift ideas that made my unique list:
Grenade Mug – Take A Number:  I was surprised at the feel of this mug.  It's bigger than I imagines it would be and it has bright colors too.  Love that!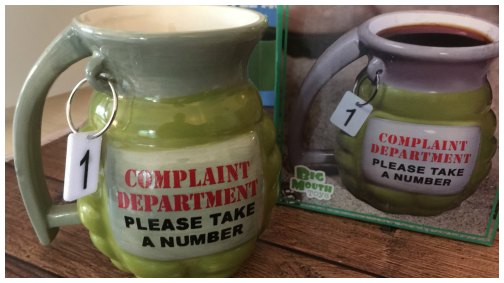 Green Army Man Mug:  This mug would be prefect for someone in the Military!  If you have a vinyl machine you could even add their name or unit to it.  How cool would that be for a personalize gift idea!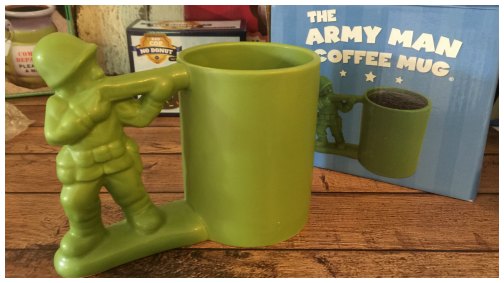 Toy Gun Mug Chrome Handle:  There are many different versions of this coffee mug but this Chrome handle is my favorite!  The Chrome is nice and shiny!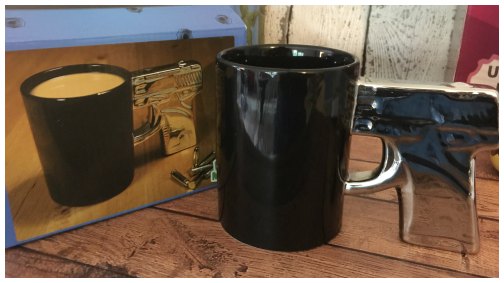 Toy Gun Mug Black Handle:  This one is all black but still makes the list because it's cool looking and the dudes love it!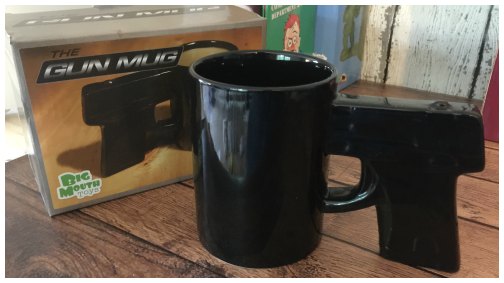 Get Bombed 3 pack Bomb shot:  This gift is fun for anyone of age to drink!!  You can not fail with this as a gift idea!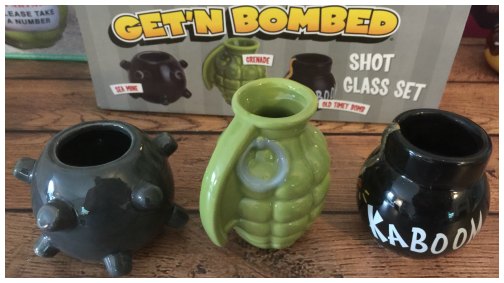 Bad Cop No Donut Salt & Pepper shaker set:   I have tons of law enforcement friends so I couldn't help but to laugh when I saw this one!  Too funny!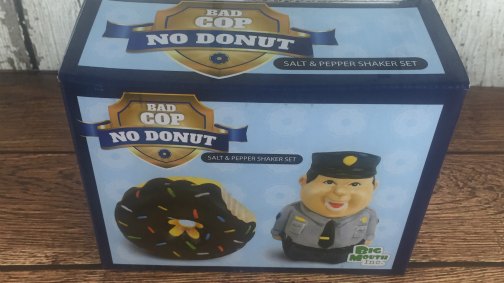 Now after all that shopping for the guys, I totally found something I just had to have.  I found the biggest wine glass ever!  I may have to grab another one because these would make some good gifts for my girlfriends too!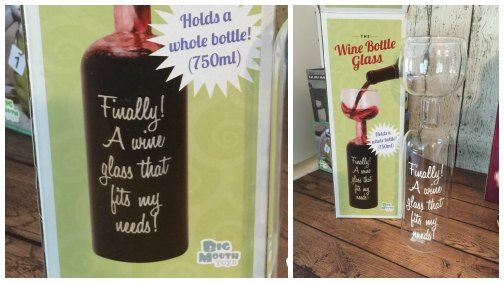 Oh, one more thing…  if you are planning a party, I found this Inflatabuffet bar that's perfect for parties!  It's a great way to keep your items cool but the best part is that you can deflate it so it won't take up much storage space.  Love that!
Enjoy!