Walmart Black Friday 2013 Deals
Facts about Black Friday 2013:
Black Friday is the busiest shopping day of the year.
Black Friday is always the day after Thanksgiving.
Black Friday falls on Friday, November 29th, 2013 this year.
Black Friday is known to have the best deals on Toys, Electronics, Clothing, DVD's and so much more!
Walmart Black Friday 2013 Deals
The Walmart Black Friday ad is out and it is a doozy! There are 3 separate event start times; Event 1 starts at 6PM Thursday Night, Event 2 starts 2 hours later at 8PM, and Event 3 starts the next morning at 8AM. Certain items are guaranteed to be in-stock for 1 hour, this means that if the item is missing you can get a Guarantee Card that will ensure the item is shipped to your house before Christmas. Also, remember that Walmart's Christmas Ad Match Policy doesn't apply to Black Friday deals.
Walmart Black Friday Deal Highlights
Event 1 Thursday 6PM – Guaranteed In-Stock for 1 Hour
Vizio 60" Smart LED HDTV – $688
32" Class LED HDTV – $98 (This appears to be whatever brand they have available)
LG Blu-Ray Player – $38
HP Pavilion TouchSmart 14-B109WM Laptop – $278
iPad mini – $299 + $100 Walmart GC with Purchase
Call of Duty Ghosts – $39.96
Graco Travel System Stroller and Car Seat – $99
Furby Boom! – $29
Event 1 Thursday 6PM – Not Guaranteed in Stock
Xbox 360 4GB – $99
Xbox One w/ Kinect, controller, and headset – $499
PS4 w/ Dualshock controller and headset – $399
PS3 12GB – $149
Disney Infinity or Skylanders Start Pack – $38.96
Nintendo 2DS – $99
Eureka Airspeed Turbo Vacuum – $38
Shark Steam Mop Lift Away – $49
Backyard Grill 4-Burner – $99
Rubbermaid 30pc set – $6.92
Black & Decker 12 cup coffee maker – $9.44
Ninja single serve blender – $39
Toys
33" Giant-Size Superman or Batman Action Figure – $20
Fisher-Price Imaginext Bat-Cave – $25
Hot Wheels 9pk – $5
Tonka Mighty Dump Truck – $10
Nerf Hail-Fire – $15
Thomas & Friends Track Master 5-in-1 Set – $20
Little Tikes Kitchen – $50
Lego or Duplo Bucket – $15
Leap Frog Leappad 2.0 – $54
Little Tikes Playhouse – $80
Elmo Hugs – $44
Event 2 Thursday 8PM – Guaranteed In-Stock for 1 Hour
Beats by Dre Solo Headphones – $114.95
Straight Talk Galaxy Centura – $29
RCA 7" Dual Core Tablet – $49
Event 2 – Thursday 8PM – Not Guaranteed In-Stock One Hour
Emerson 50" HDTV – $288
Samsung 40" HDTV – $397
Samsung 46" HDTV – $497
Samsung 51" HDTV – $427
iLive 37" Bluetooth Soundbar – $35
Vizio 2.0 29" Bluetooth Soundbar – $58
Element 23" HDTV – $75
Samsung 32" HDTV – $227
Element 40" HDTV – $178
Samsung 55" HDTV – $727
Vizio 70" HDTV – $998
Trio Stealth 10.1 Tablet – $99
Samsung Galaxy 3 10.1" Tablet – $299
HP 2000-2D09WM Laptop – $178
Event 3 – Friday 8AM – Get a $300 in-store credit toward a new smartphone when you trade in your existing smartphone
iPhone 5c – $45 w/ new contract – Get a $75 Walmart Giftcard
iPhone 5s – $189 w/ new contract – Get a $75 Walmart Giftcard
Samsung Galaxy S 4 – $99 w/ new contract
Samsung Galaxy S III – $.97 w/ new contract – Get a $100 Walmart Giftcard
Motorola Moto X – $49 w/ new contract – Get a $100 Walmart Giftcard
Samsung Galaxy Mega – $79 w/ new contract – Get a $100 Walmart Giftcard
Bostich 18-Volt Drill – $99
Sterlite 4 Drawer Storage – $49
Daisy Powerline 880 Air Rifle with Scope – $34.88
Keurig K40 Elite – $98 + $10 Walmart Giftcard
Keurig K70 Platinum – $169 + $20 Walmart Giftcard
Keurig K10 Mini Plus – $99 + 20 Walmart Giftcard
Keurig K60 Special Edition – $139 + $15 Walmart Giftcard
SodaStream Mega Bonus Kit – $79 + $10 Walmart Giftcard
HP Pavilion Touchsmart Laptop – $388
HP 20-B323W All-in-One Desktop – $348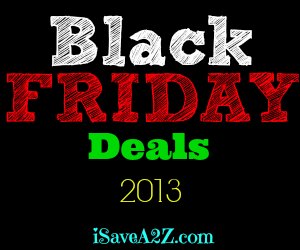 (Special thanks to Grocery Shop for Free for providing this roundup)