This is a sponsored post written by me on behalf of the Wyndham Houston WEC. All opinions are 100% my own.
Wyndham Houston WEC Review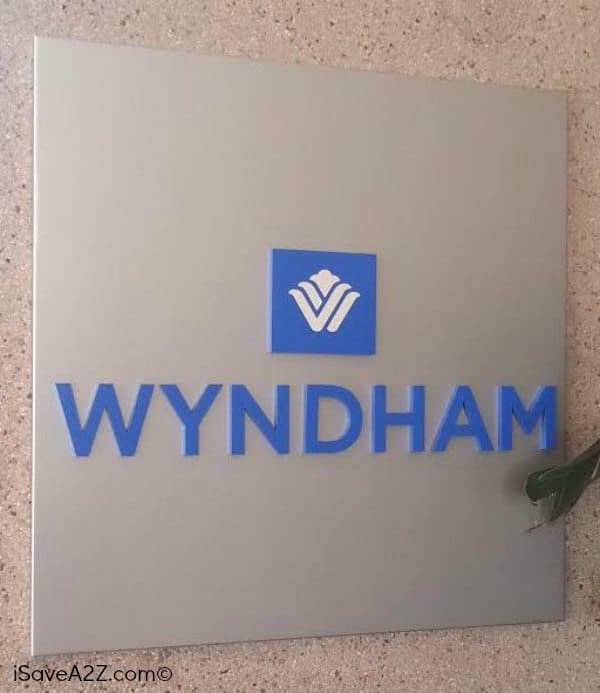 I recently told you about our mini-vacation my husband and I took to Houston. The main purpose of our trip was to check out the newly renovated and absolutely beautiful Wyndham Houston WEC. This hotel was recently taken over by Wyndham and has had a complete make-over from head to toe. Besides the fresh look of the hotel and all it has to offer there has also been great attention put into the friendly staff that work here. I can't say that I have EVER stayed at another hotel and been this pleased with the food, comfort and level of service. Look how pretty the decor is!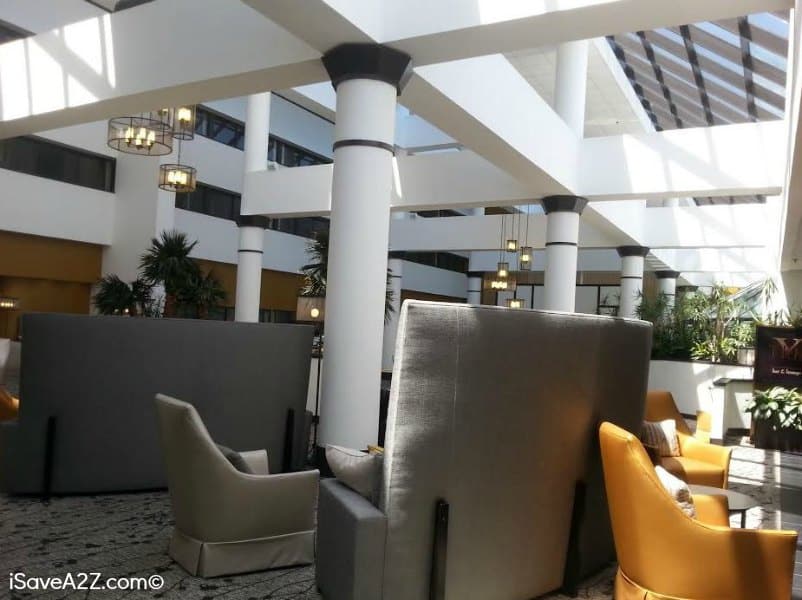 Our first night there, we had an in-room dinner. Room service (available 24 hours a day) is done by the Park Restaurant & Grille, an in-house restaurant, where the food is prepared by an award winning chef. I can't say enough about how good the food is here. I actually ordered from the kids menu and my husband ordered a meatloaf sandwich….which he was not very excited about. BUT….he was practically licking the plate clean. He talked about that sandwich for the rest of the weekend. If we lived in Houston, let's just say we would go there just to eat at the Park Restaurant & Grille. Check out our yummy dinner!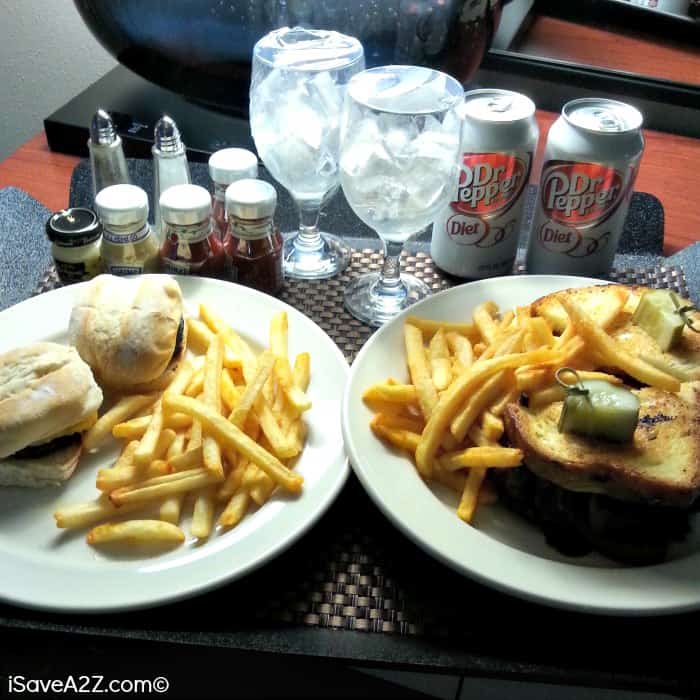 The next morning we headed to the main level to check out the breakfast buffet, which is also located in the Park Restaurant and Grille. This is not just cold cereal, make your own waffle or heat up a muffin kind of breakfast. There are two long lines of food for you to choose from. One side is all warm choices: biscuits and gravy, eggs, bacon and a lot more. The other side is filled with cold choices like fresh cut fruit, milk, juices and yes, a variety of cereals. They also have a cheerful staff that will bring you refills and check on you throughout your meal. This is just the "hot" side of the breakfast buffet!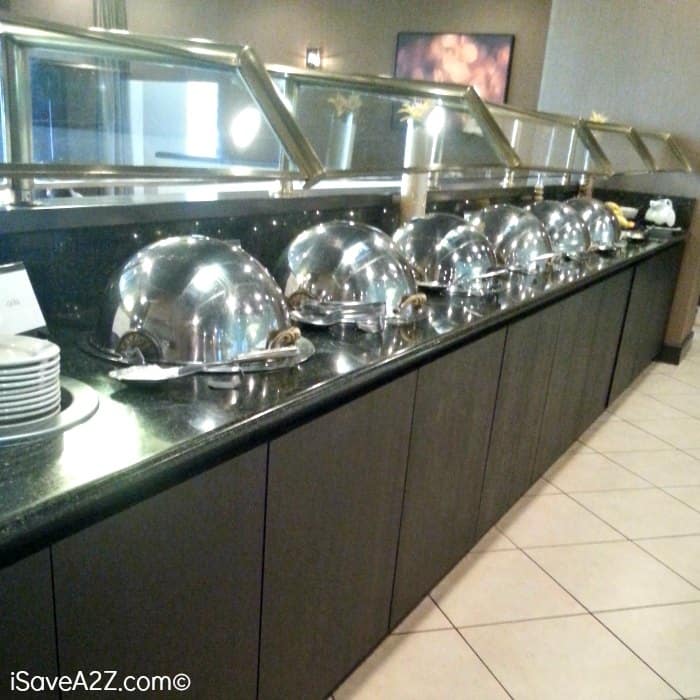 If you don't have time for a sit down breakfast or just want to grab a quick snack or gourmet coffee, then they have you covered too! Another Perk Coffee Emporium has fresh hot coffee, iced coffee, juices, pastries, sandwiches and snacks. It's right on the main floor, by the lobby, so you can run in and grab something quickly.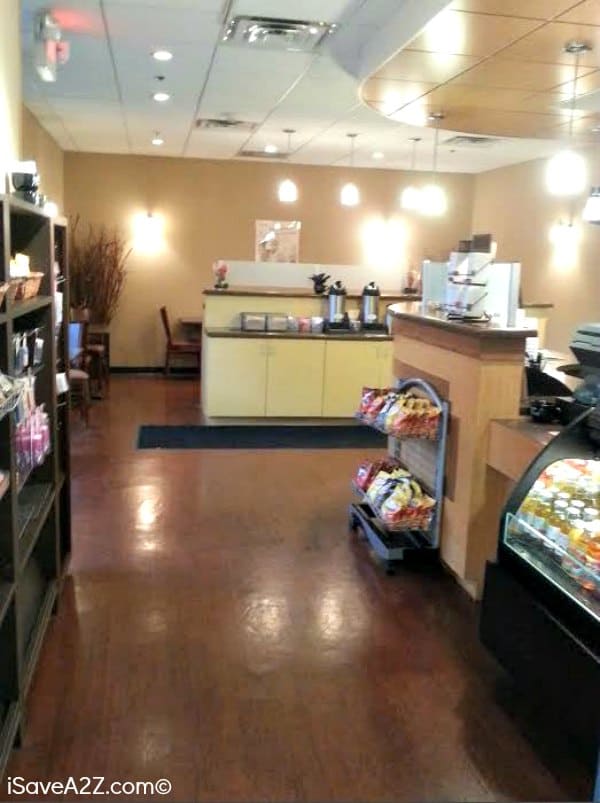 The Wyndham Houston WEC also houses the TEN Bar & Lounge, a beautiful pool, business center, several spaces for meetings, fitness room, laundry facility AND a complementary business shuttle! It is also close to all kinds of shopping and entertainment to keep the whole family busy. OH! I have to tell you about the fresh fruit and water station that is located right when you walk in the door. There is a small table with complimentary water that is infused with fresh cut fruit. It gets hot in Texas and this is just one of those little touches that makes this place special.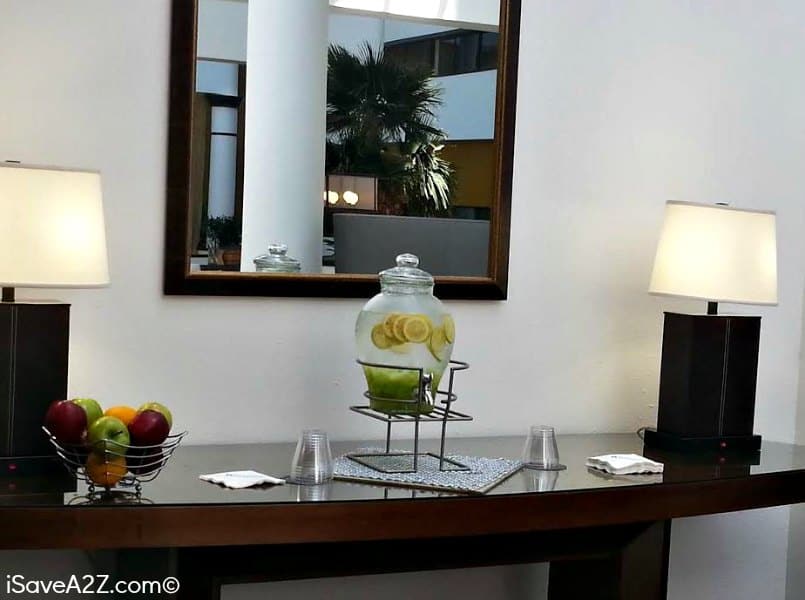 You can check out the Wyndham Houston WEC HERE! And be sure to visit them on Facebook and show them some love if you "LIKE" what you see!