Kids Chore Chart! (…with some frugal tips)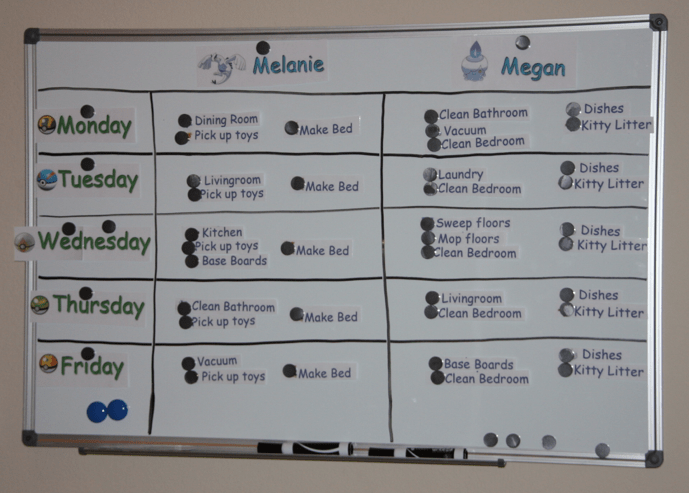 Schools out for Summer!!!
I was absolute ready for a Kids Chore Chart.  I'm not sure about you, but I am tired of yelling at my children to do their chores!  Well no more!  The buck stops here!
They will either do their chores Monday through Friday or they won't get rewarded!  And that's final! 😉 lol..
Actually, this may sound a bit rough and tough but the kids really need a clear direction of what is expected from them!  My kids "welcomed" the idea!  I think they got sick of me yelling at them too!
Kids Chore Chart Items needed for this project:
Dry Erase or Cork Board (I found mine at Hobby Lobby, be sure to use this 40% off coupon that is available EVERY week! TIP:  you don't have to print the coupon.  You can simply show it to them from your phone too.)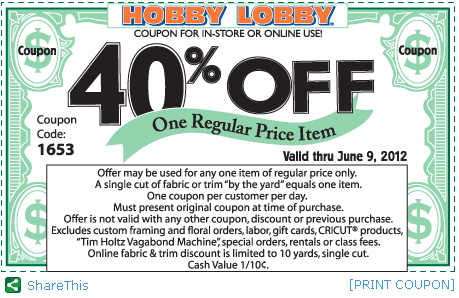 Printer/Paper
Dry Erase Markers (mine came with the board)
Magnets or pins
Chores list:  Create or own or feel free to use my images below.  Keep in mind to keep them age appropriate.  I have a 7 year old and a 16 year old.
Laminator Machine and laminate paper.  I just happened to find a deal on Amazon for mine.  Only $30.24 shipped!  (Once you own this machine, you will use it way more than you know!)
Directions:  Create your own chores list, print, laminate and cutout the chores to attach them to the board.  Voila!  That's it!  Once you've completed the project, go over each chore with your children so they know exactly what is expected of them.  I've asked mine to place a check mark by each item they do so they don't forget any!
Create your very own sheet with designated chores or feel free to print off any of the Pokemon Chores list I created below:
 Print the Below image HERE: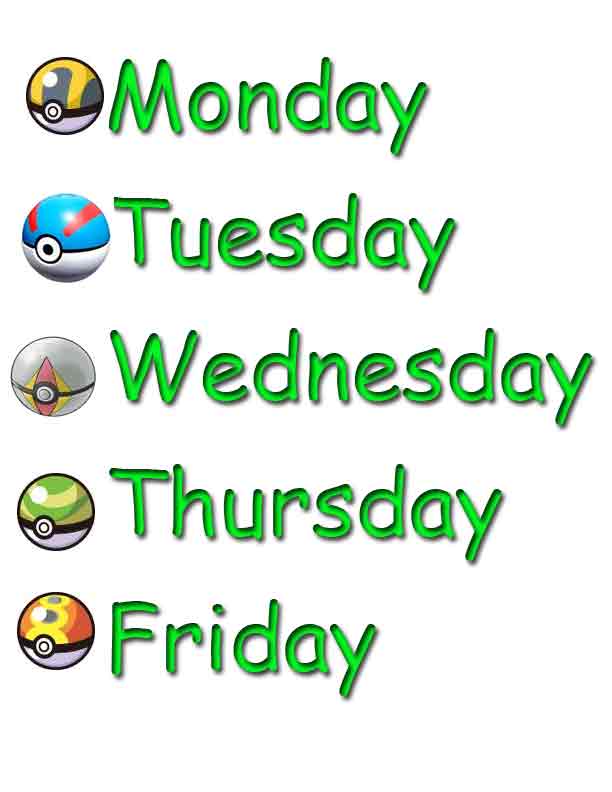 Print the below image HERE: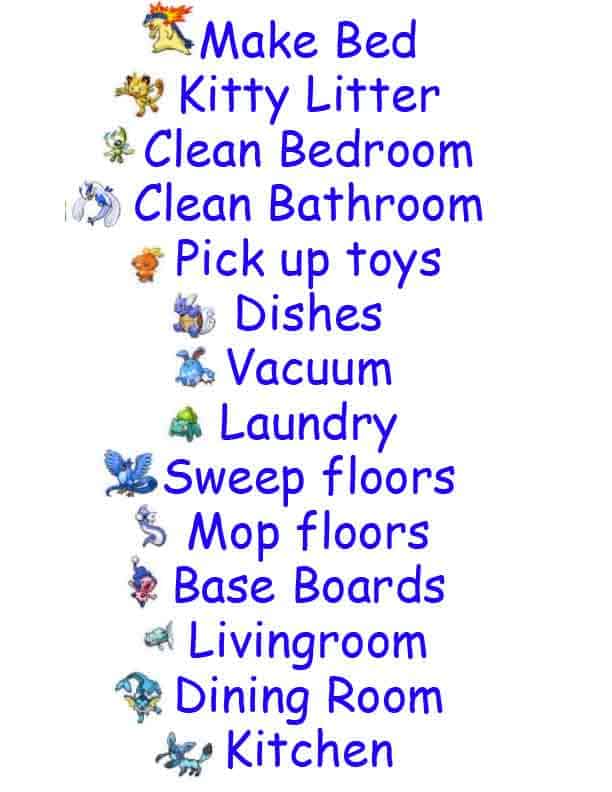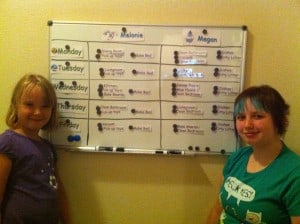 Enjoy!