Want to get a hold of iSave A2Z?
Do you want to work together to teach "iSavers" about your great product? Contact me! I am always looking to hear from readers, PR firms, and companies interested in asking a little bit more about iSaving, sponsoring giveaways or product reviews.
Our readers consist of mainly mothers and grandmothers, but we do have a few dads who visit us too. Our readers are between the ages of 25-45, with at least one child. I work very hard in providing honest and valuable information to my readers. I only promote the best brands and offer honest opinions about the products I endorse.
Download the iSaveA2Z Media Kit 2015 here.
You can contact Jennifer directly: Email Me
Here's a statement Car Cache company made about working with bloggers that included iSaveA2Z.com: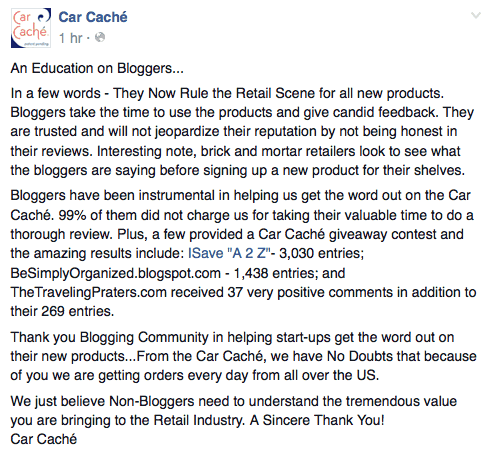 Thank you for your interest in iSaveA2Z! We strive to be the top resource for women who want the latest information on money saving tips.