Goat Adult Coloring Book
Guess what?!! I just published my first book! I am excited to tell you all about my very first Goat Adult Coloring Book that can be found on Amazon! Am I dreaming? Is this real life? I can't believe I just published a book!
If you've followed my Instagram channel for any length of time you will already know that I have experience raising baby goats. It all started when I neighbor of mine (we live in the country) called me to help with six orphaned baby goats.
Raising baby goats was quite the adventure. I never imagined I would learn so much in such a short period of time. Never did I imagine I could fall in love with these animals as deeply as I did. They are my babies!
They have such amazing personalities. They can be stubborn, funny and loveable at the same time.
Here are just a few photos of my best memories while raising these precious baby goats.
This is my rancher friend checking up to see how the new babies are doing just about two weeks into me raising them.  He would always come over and offer support and guidance as I needed it.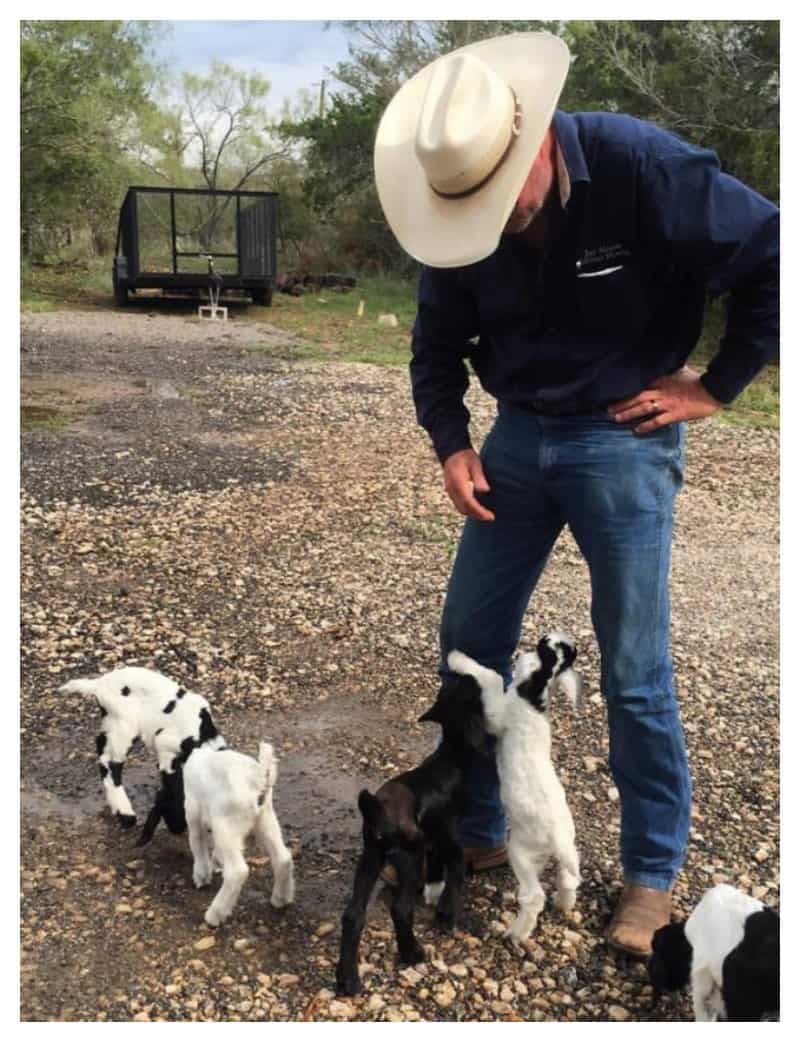 We loved to play dress up when the weather was cold: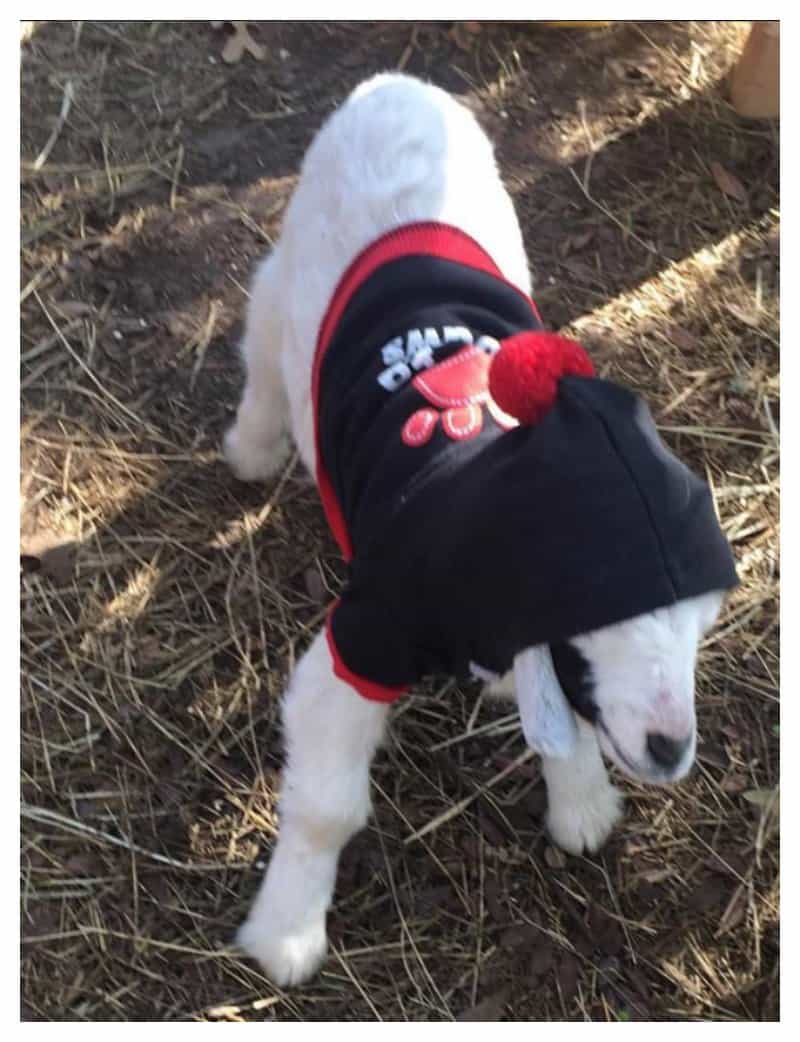 My youngest could never get enough snuggles with these precious baby goats.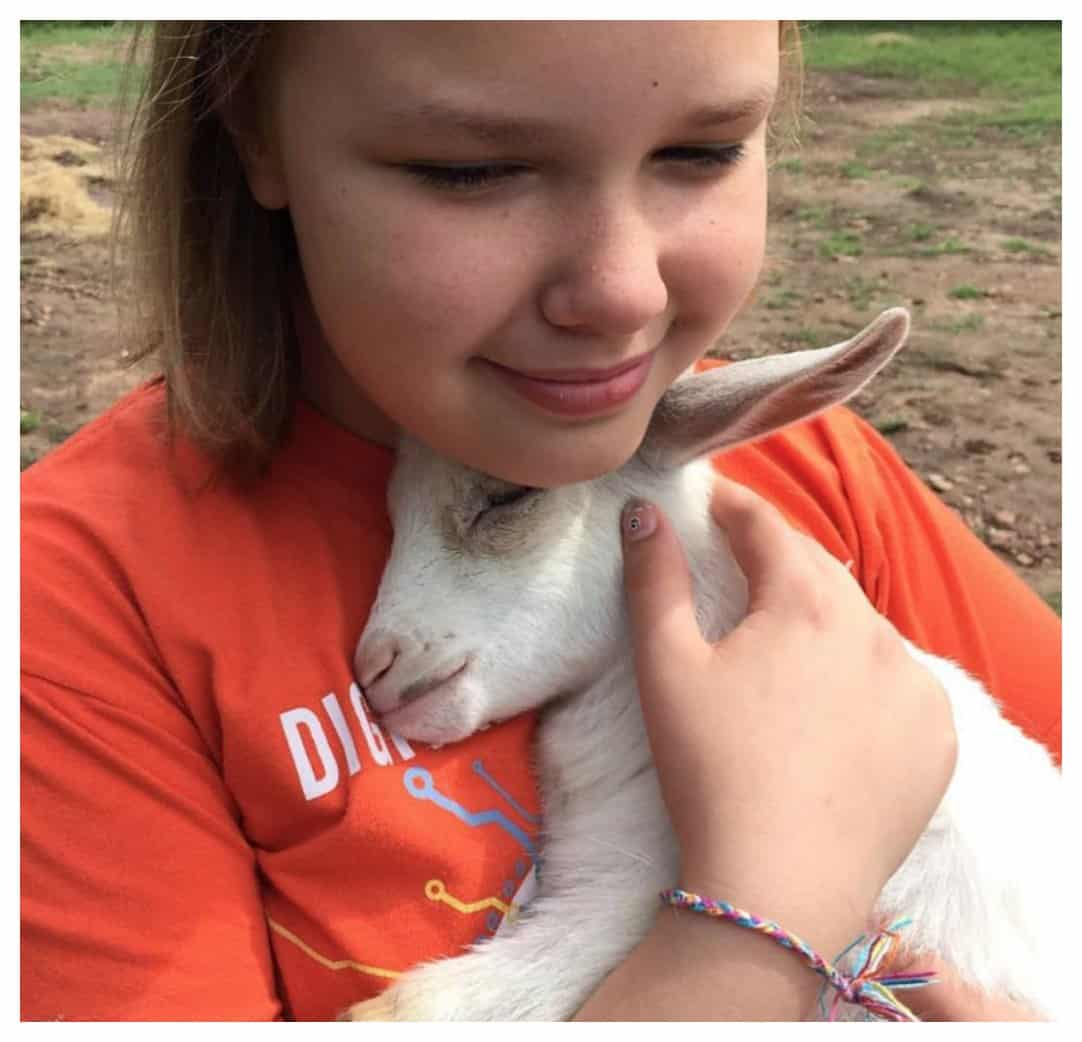 This is a photo of our baby goat watching funny goat videos with us in our living room!  It's completely normal to have a goat in the house, right?!!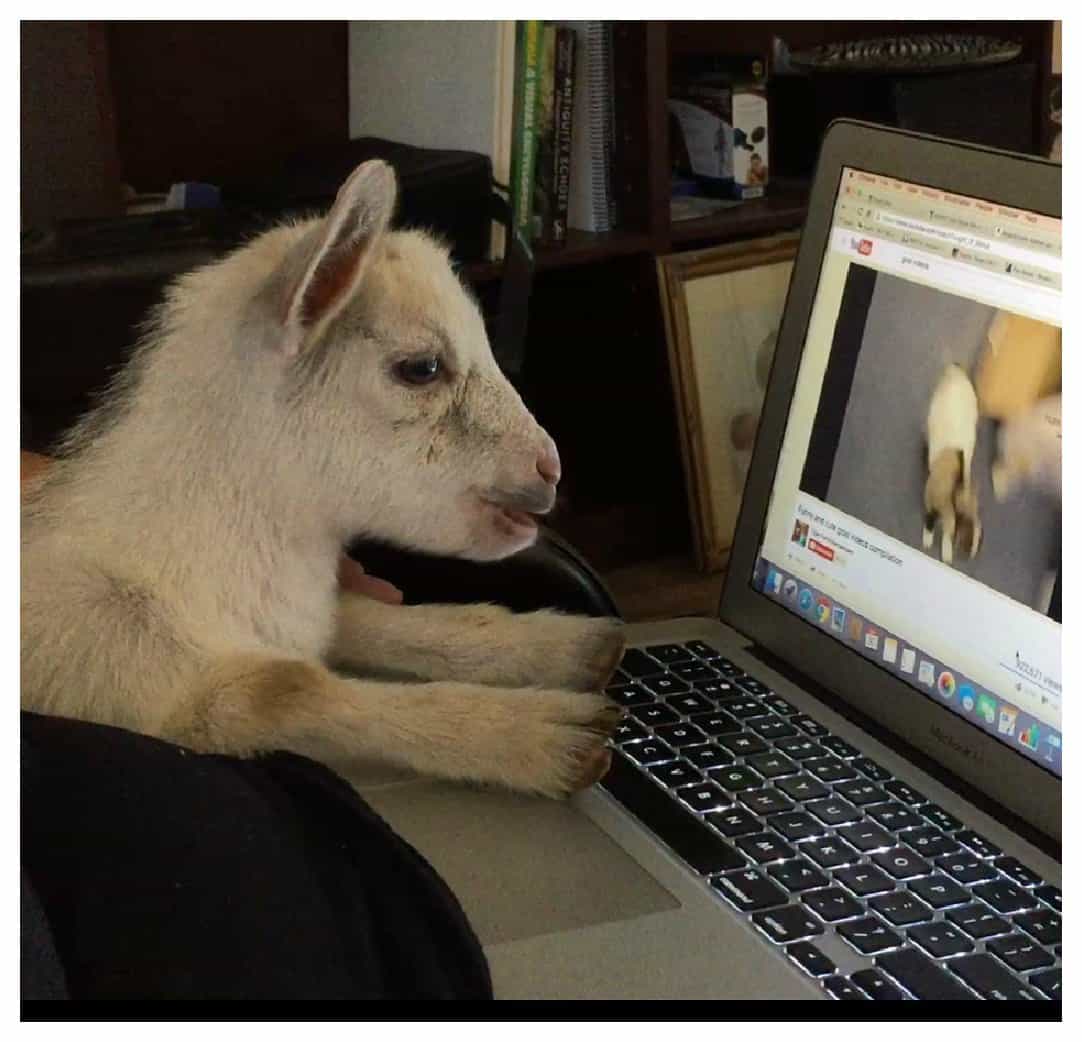 The babies would greet my husband as he arrived home from work!  They would hear him drive up and run out to him!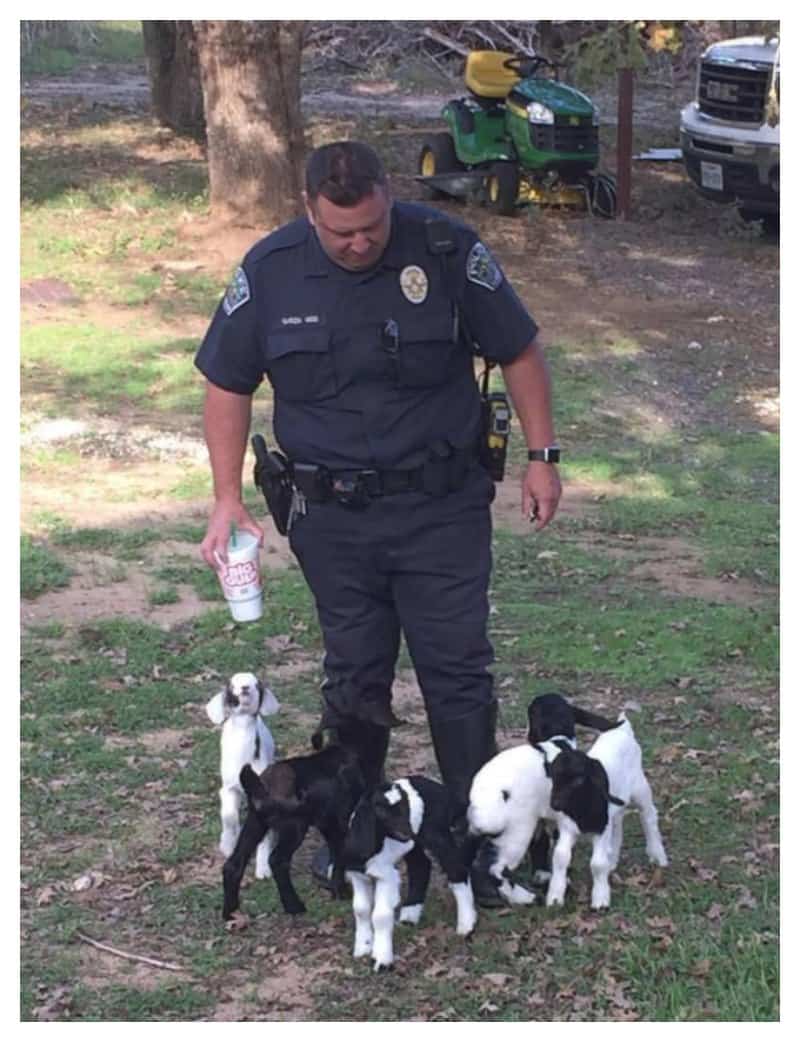 We had a bit of fun with photography one day!  Mail call!!!  Special delivery!  Don't worry, no goats were ever in any danger while taking this photo.  I was right there.  Actually, she didn't want to get out of the mailbox.  She was quite comfortable.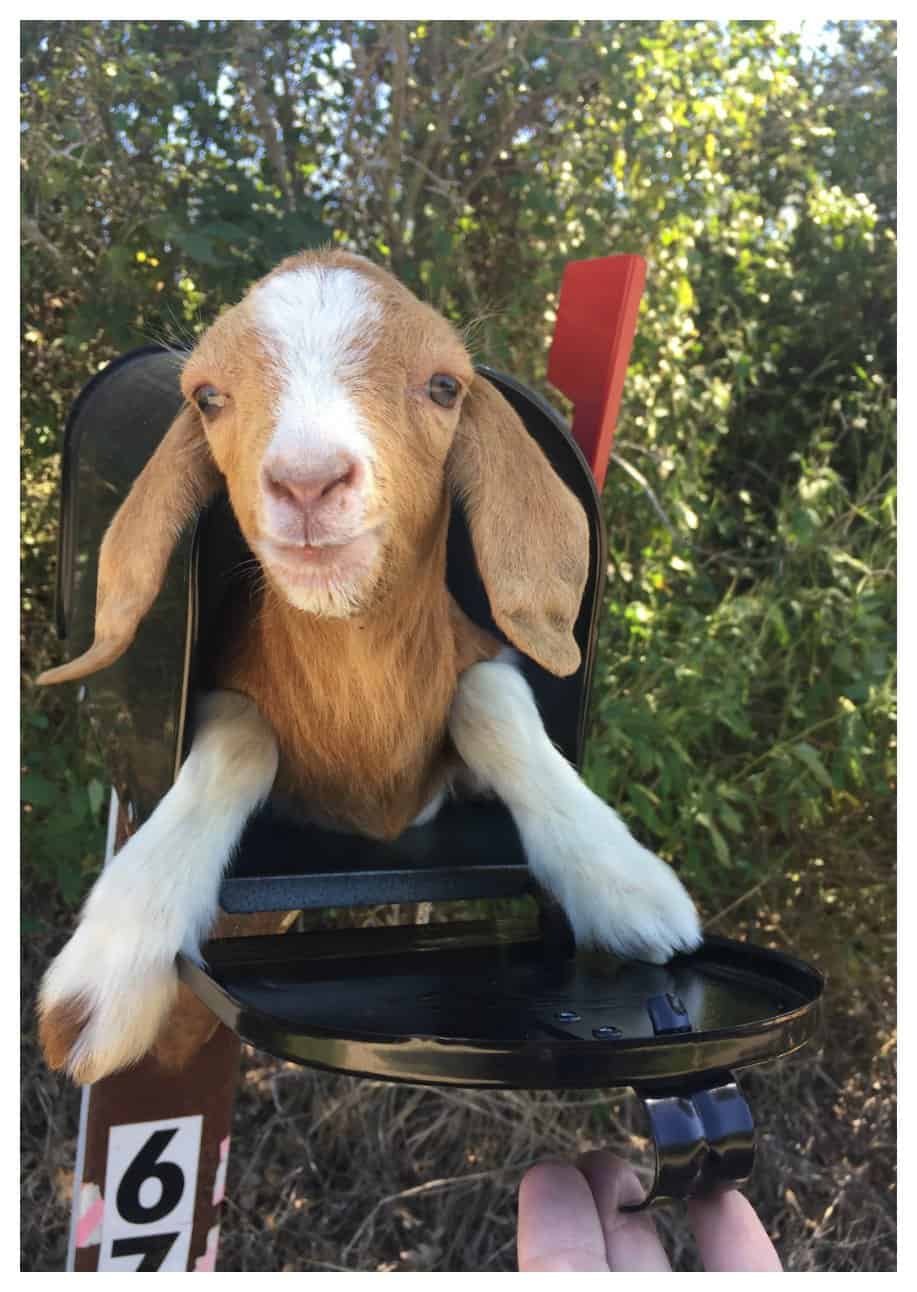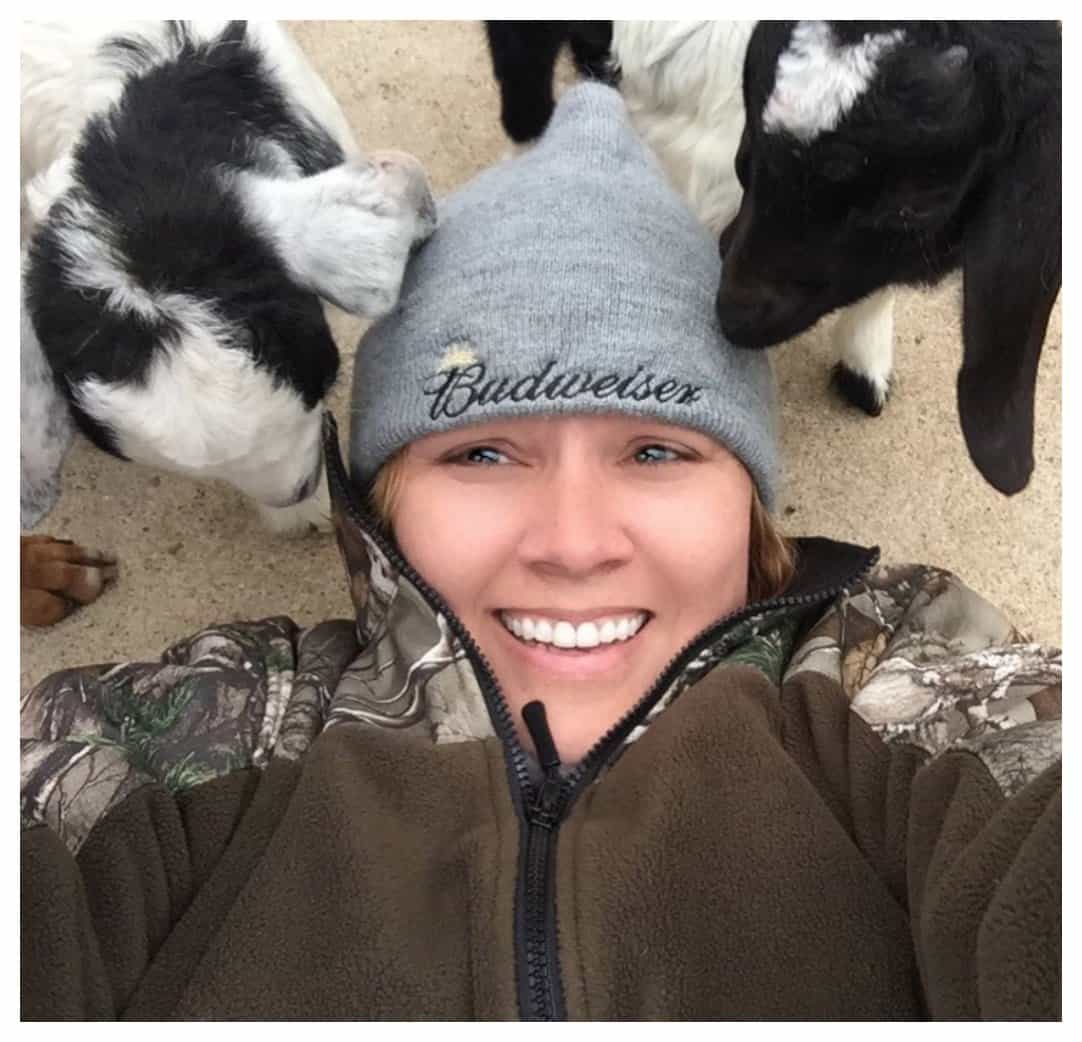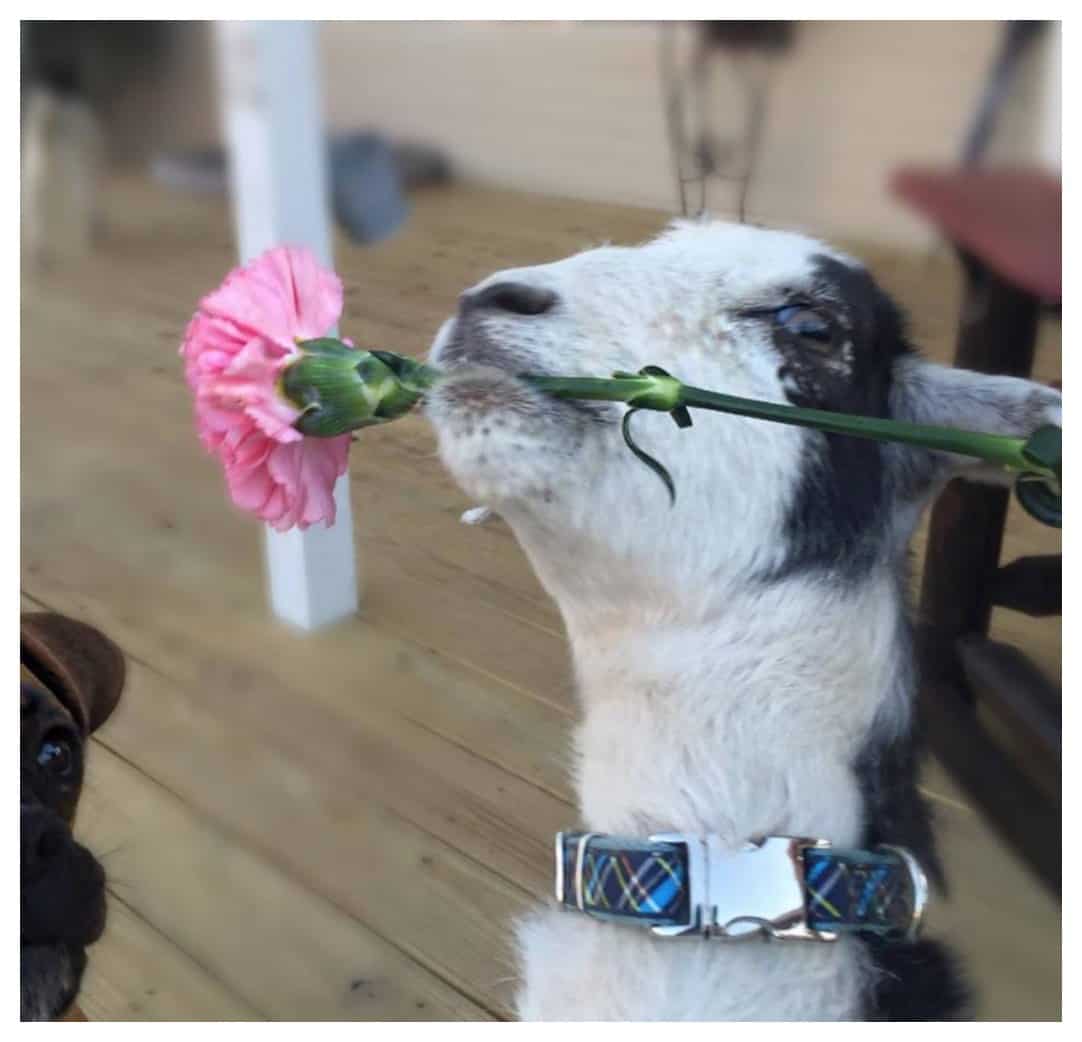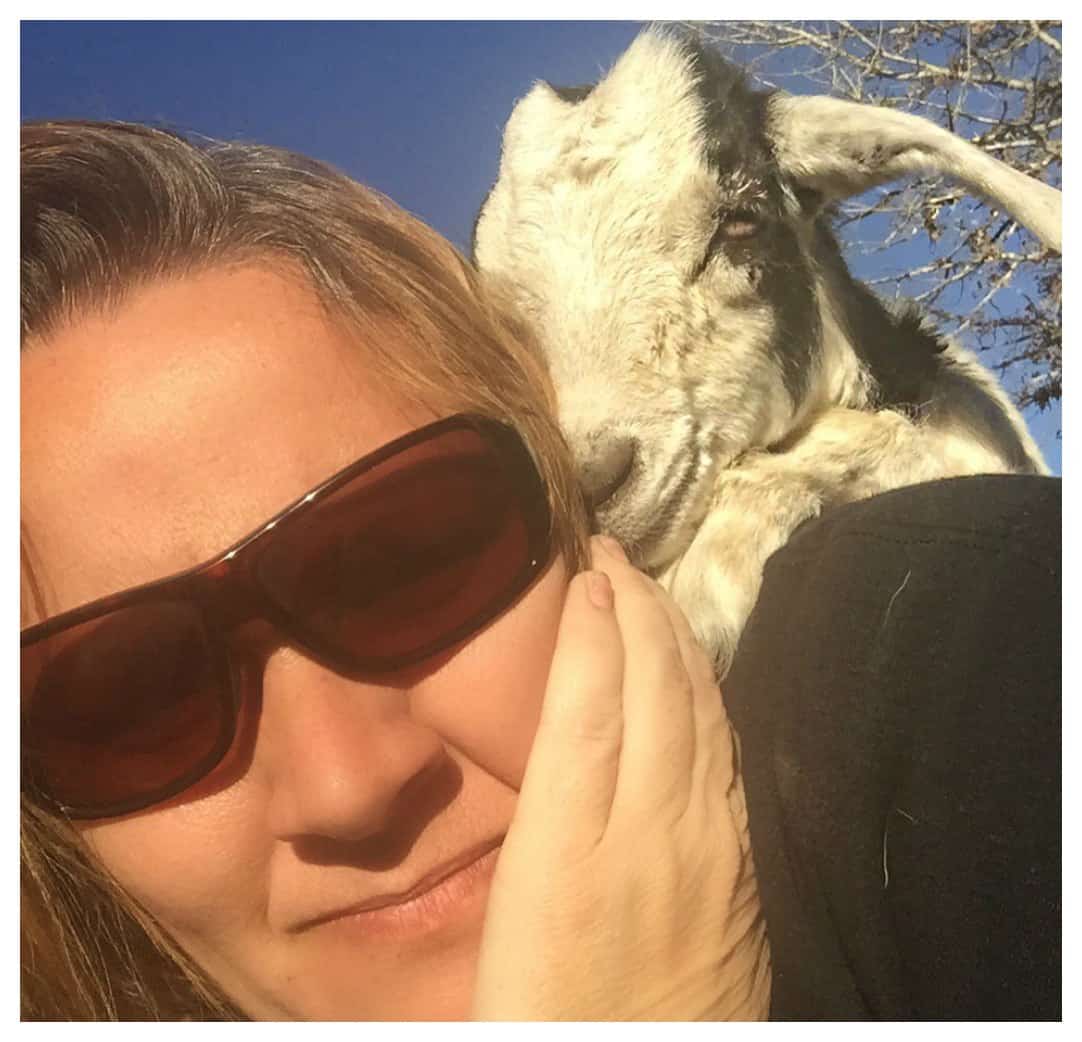 This photo is a perfect example of their personalities!  Don't ever leave anything out on the porch.  They will do their best to taste anything!  Caught in the act!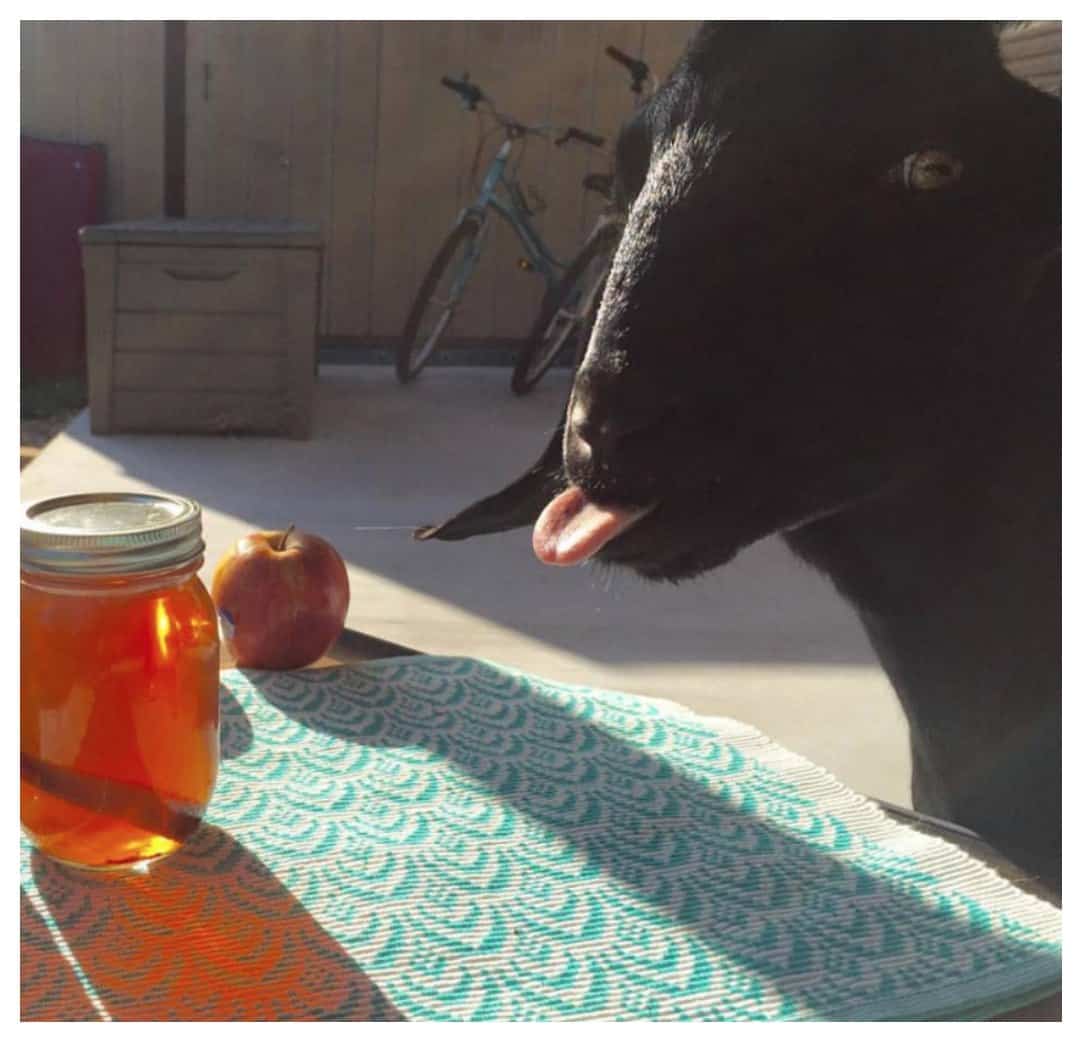 Goats love selfies!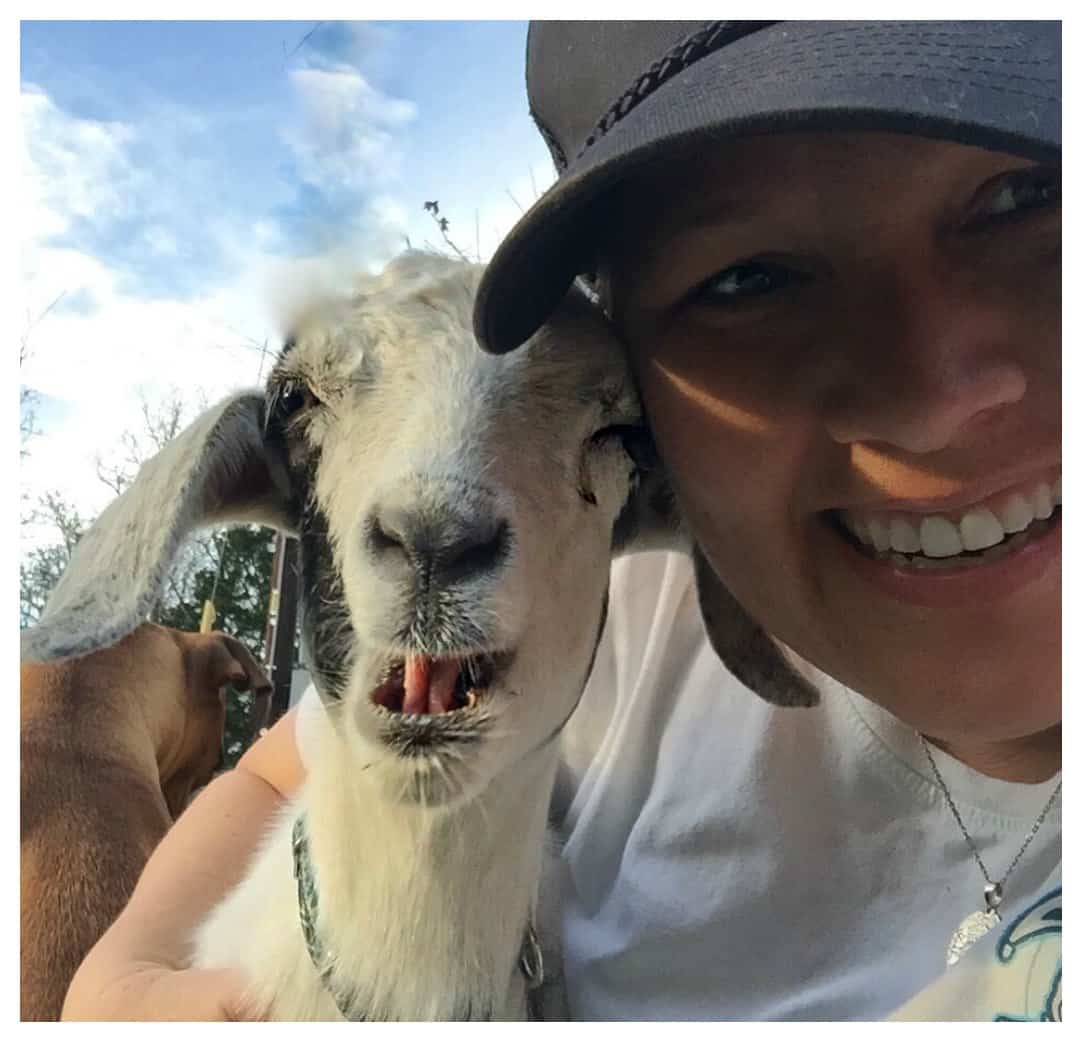 And now…  I saved the best for last.  This photo is so precious to me.  It had been a week since I had seen the babies.  It felt like forever that my friend was caring for them.  I drove out to the pasture in the UTV and before we even stopped this one jumped in the UTV as soon as she saw me!  She jumped right in my lap as though she was saying "you are never leaving me again!"  It was a moment I will never forget!  They recognize you, even from a long distance away!  Most of the goats were scared of the vehicle but not this goat!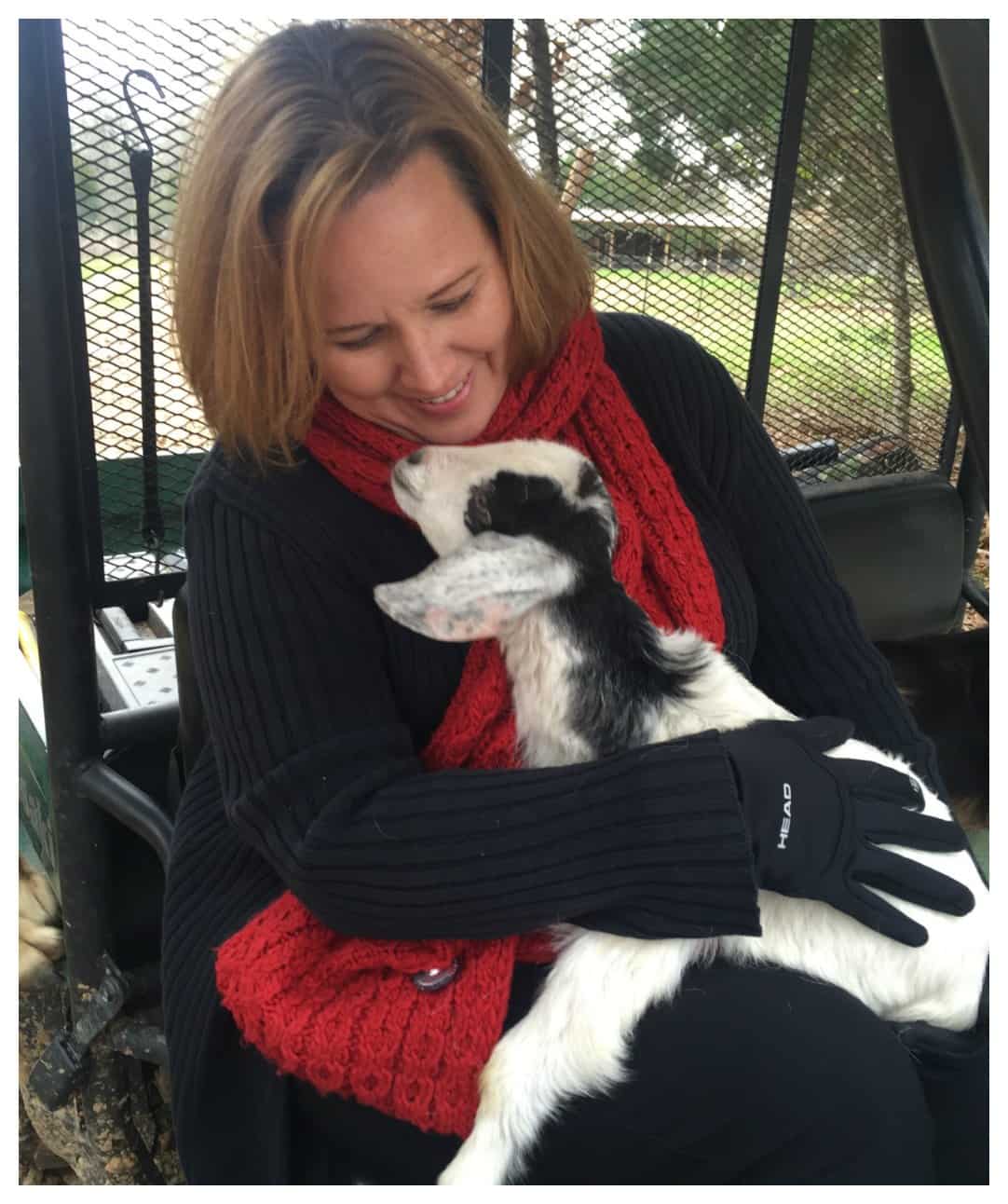 Remember when I uploaded a video of how to feed six baby goats at the same time? Check it out here:
See!  All that love for goats, it's no wonder I had the idea of a Goat Adult Coloring book on my mind.  I want to share the love of goats with everyone!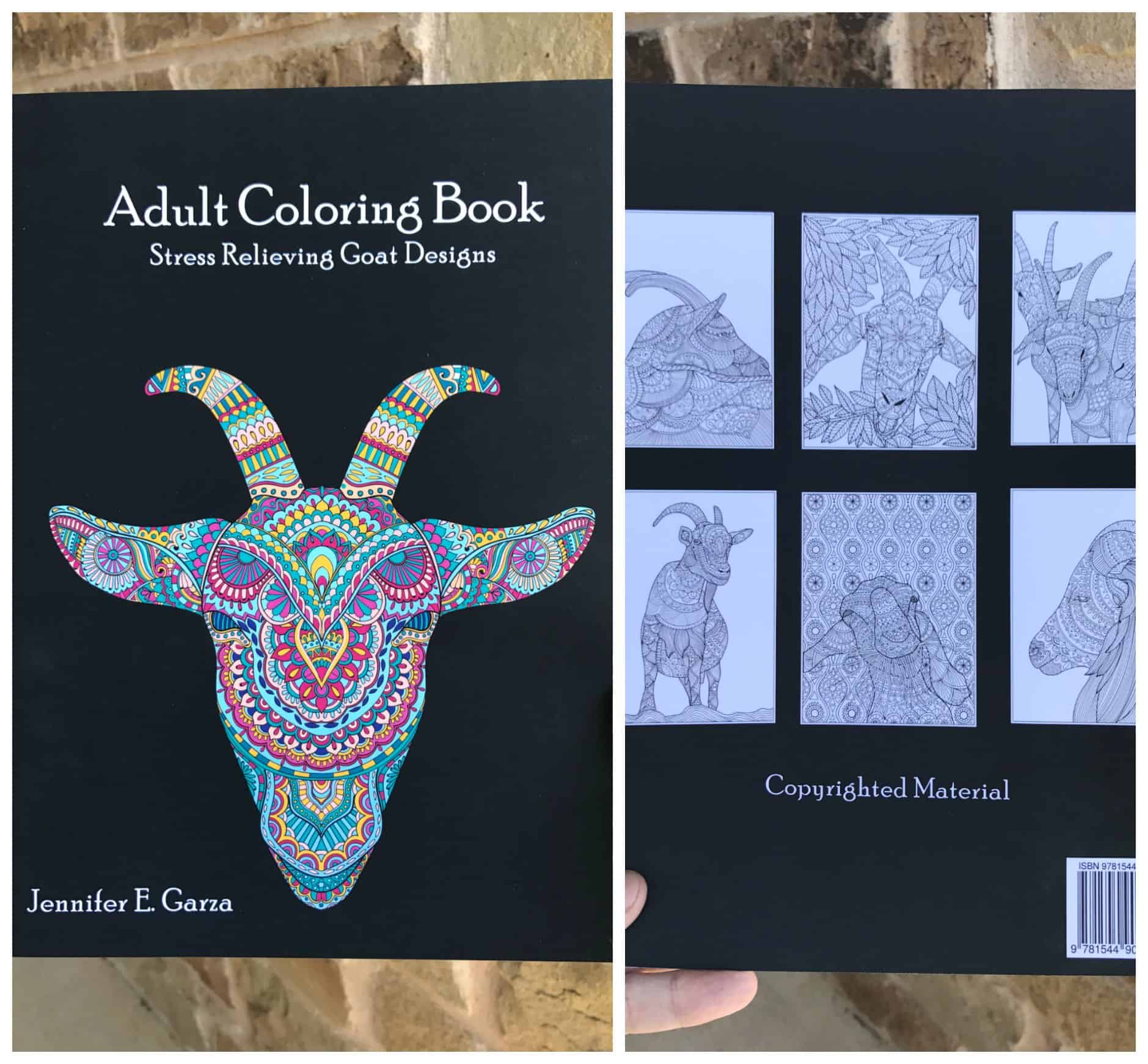 GOAT LOVERS REJOICE!  We have finally created an adult goat coloring book just for you!  This adult coloring book has beautiful goat designs that provide hours of stress relief through creative expression.  It features all types of adorable goat expressions and fun goat personalities within each design.  You will fall in love with all of the creative goat patterns.
You can purchase this Goat Adult Coloring book here on Amazon:
Unique Stree Relief Designs To Color
It features all types of goat expressions.
Designs range from in complexity and detail from beginner to expert level.
The variety of pages ensures there is something for every skill level
Every page in this Goat coloring book is printed on a single sided page to avoid bleed through.
Each page can be easily removed so you can frame and display your artwork.
There are 15 exclusive goat coloring pages designed for adults
Sized to frame at 8.5″ x 11″
I hope you enjoy this book as much as I do!
Here's an inside sneak peak at some of my favorite coloring tools!  Everyone has their favorite pencils, pens or markers and here are my favorites!  I'm a huge fan of Prismacolor and Sharpie.  Check out some of their newest items!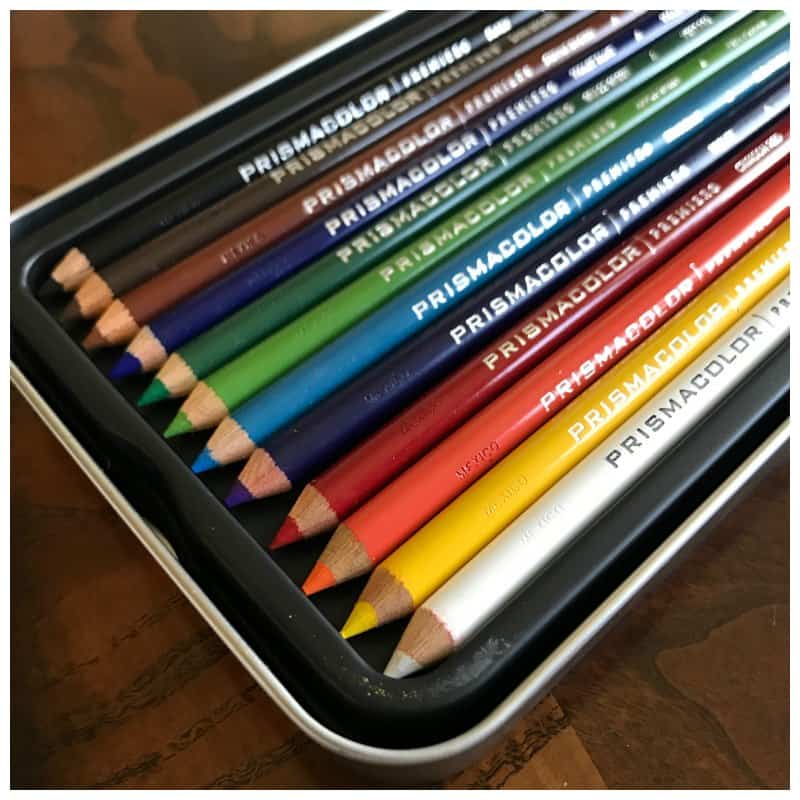 Finally, a stand up case!  This is SO helpful!!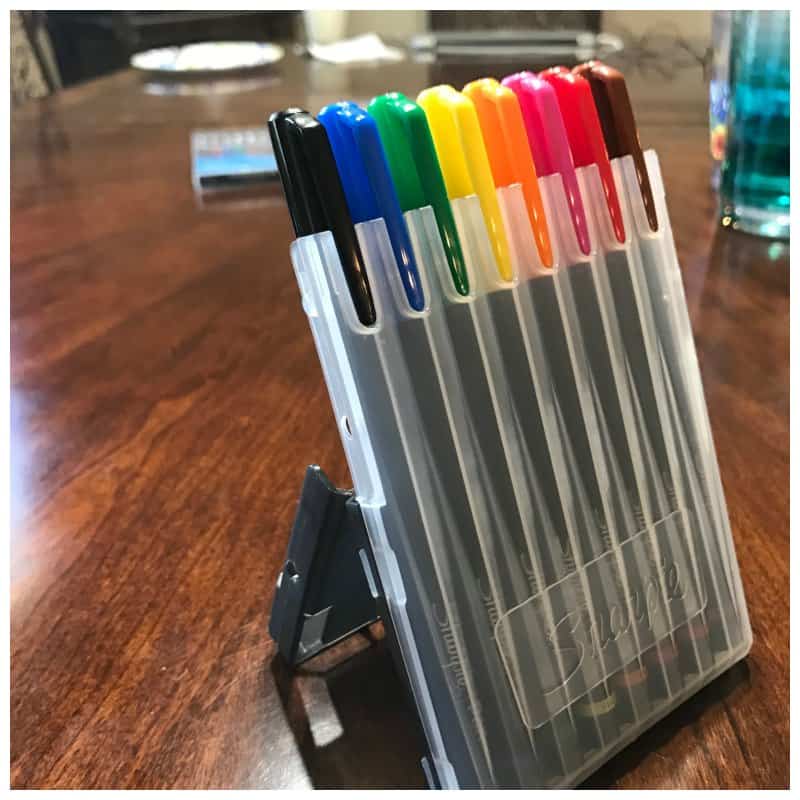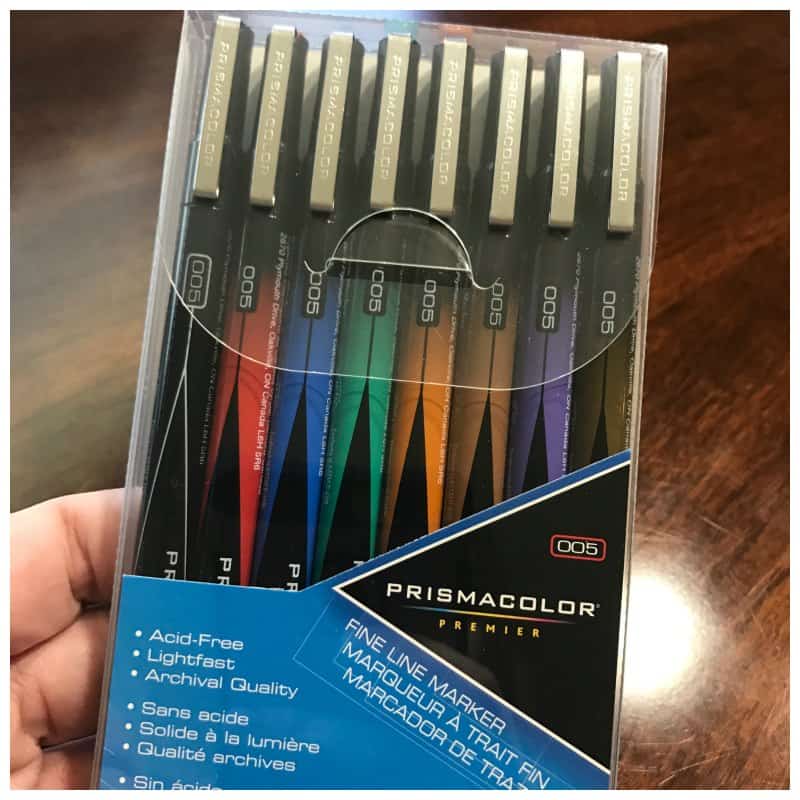 These new Sharpie Extreme are also good for coloring rocks that will be placed outside in your garden!  They are fade resistant!!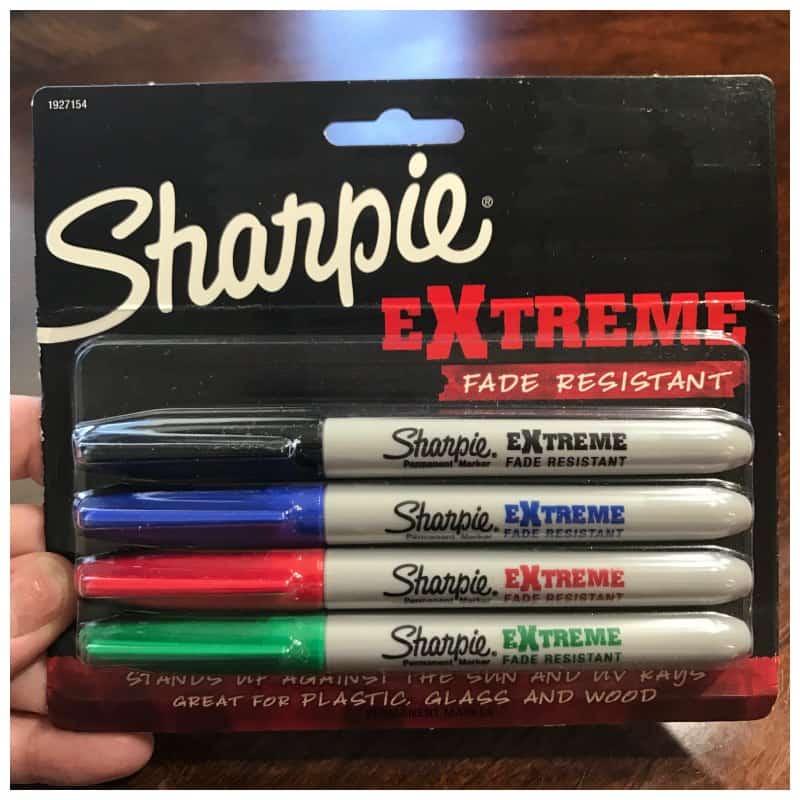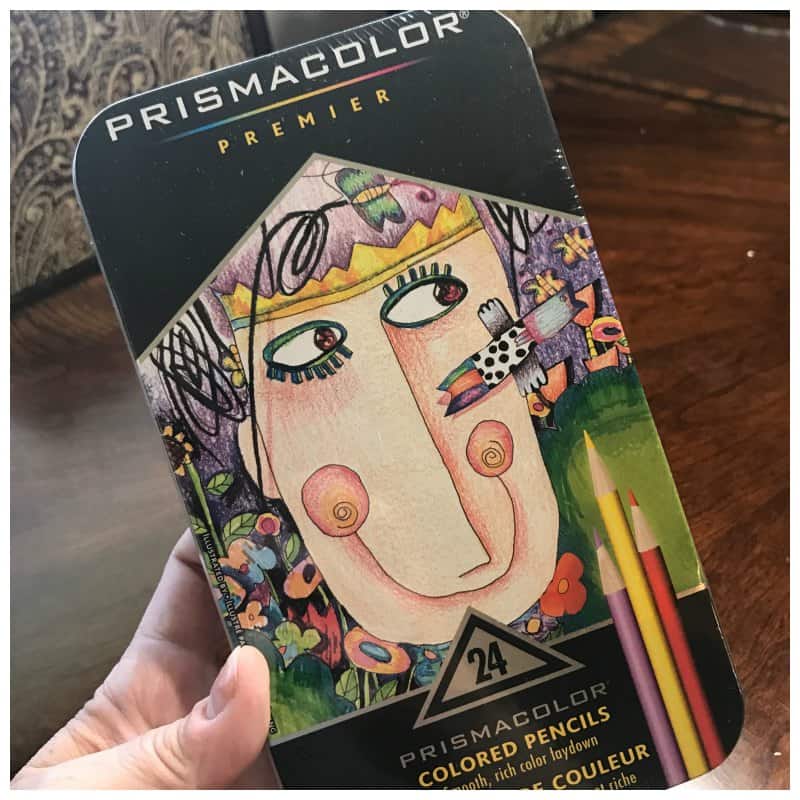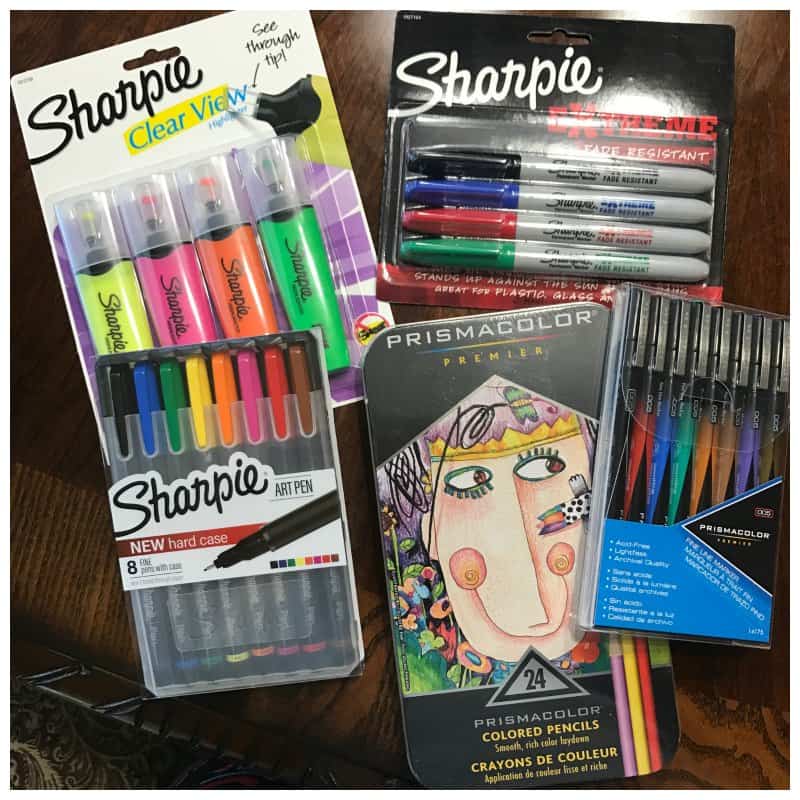 Feel free to pin it on Pinterest!