Nickelodeon Suites Resort Review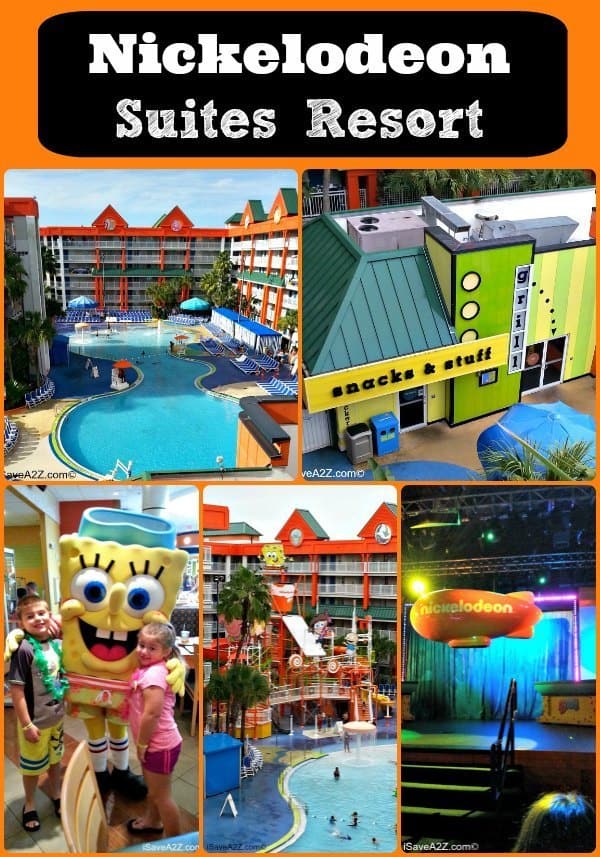 My family and I ended our summer with a surprise trip to Nickelodeon Suites Resort in Orlando, Florida! The kids had no idea we were going and got the surprise of their life when we pulled in to this amazing place. My kids have been asking for months to go here….but it's not like Florida is just right down the street for us. Plus, I had read some mixed reviews and wasn't really sure if it was worth the expense to go all that way. Let me go ahead and clear it up, we had THE BEST TIME EVER at Nickelodeon Suites Resort and neither saw or had any of the problems any other reviewers experienced. I will tell you, when we first checked in, the line scared us a bit. BUT….for the amount of people checking in, it went fairly fast. And the second we walked in to our beautiful room…we forgot all about that line! If you've never even heard of this place, you can check it out HERE!
So here are some pictures of our two bedroom suite! We got a Sponge Bob Themed room, which my kids loved! They had their own room, with bunk beds. And my husband and I got our own separate room with a king size bed! The beds were very comfortable too. I usually miss my bed when we travel, but I slept like a baby and actually set an alarm to make sure I woke up the second day.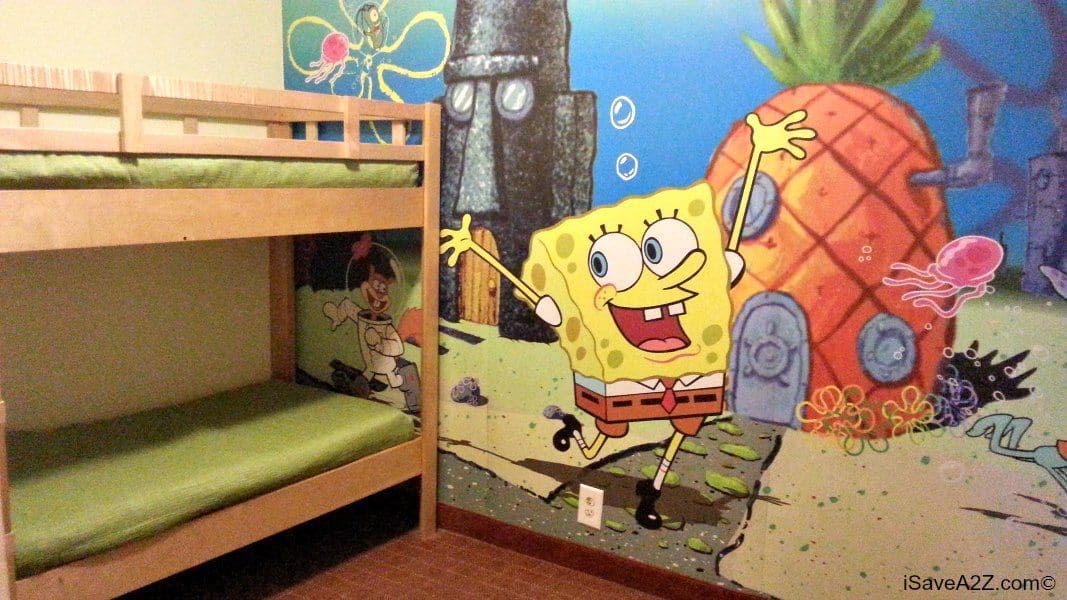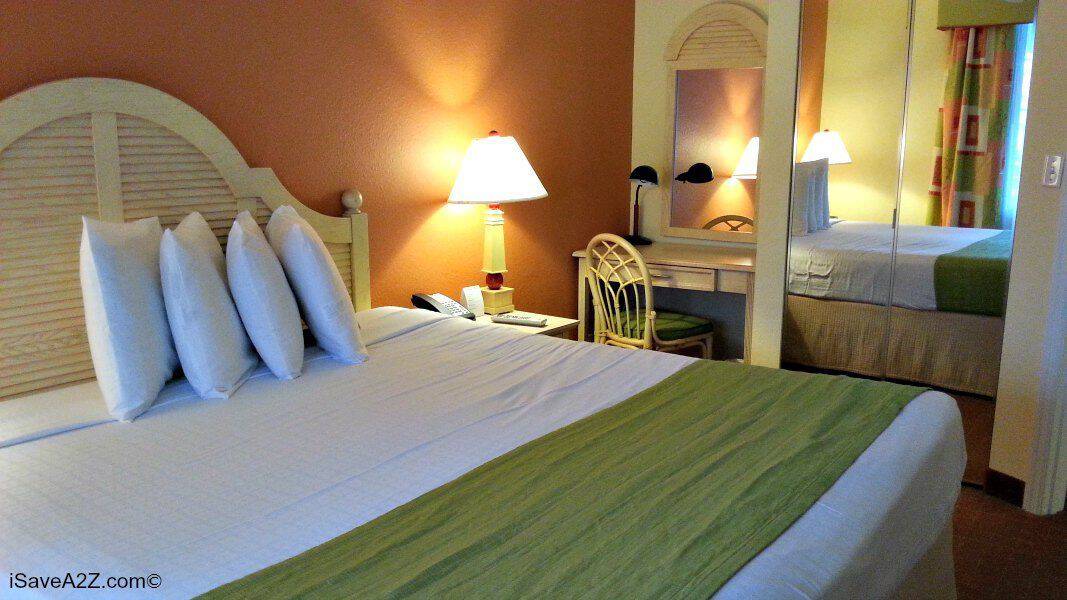 Our suite also had a living area with a couch and recliner (the couch also makes out into a bed), a kitchenette, a large bathroom and flat screen TVs in every room! We also had a welcome packet with special treats for the kids!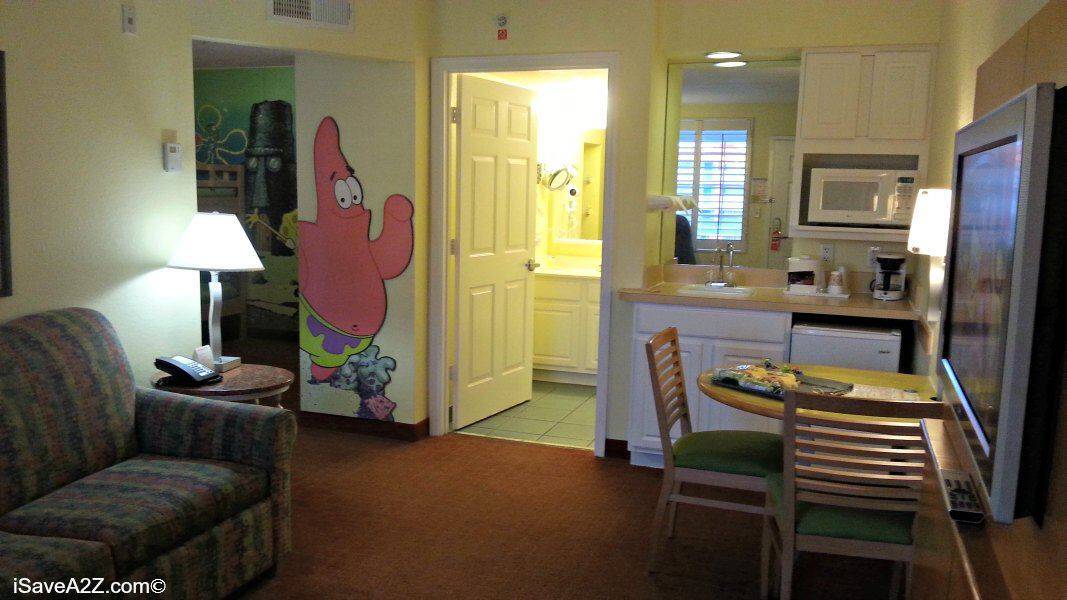 We got settled in quickly and headed over to the "Mall" to grab something to eat. The Mall is a huge area in-between the two pool areas where most of the food, the Nick Studio, 4-D movies and gift shops are located. As far as food choices go, there is Subway, Antonio's Pizzeria (which is really good), The Buffet Restaurant, the Nicktoons Cafe, Cravings and The Lounge. The next morning we got to have a Character Breakfast with the Sponge Bob cast! We all had fun and the kids got to sing, dance and meet all of their favorite characters!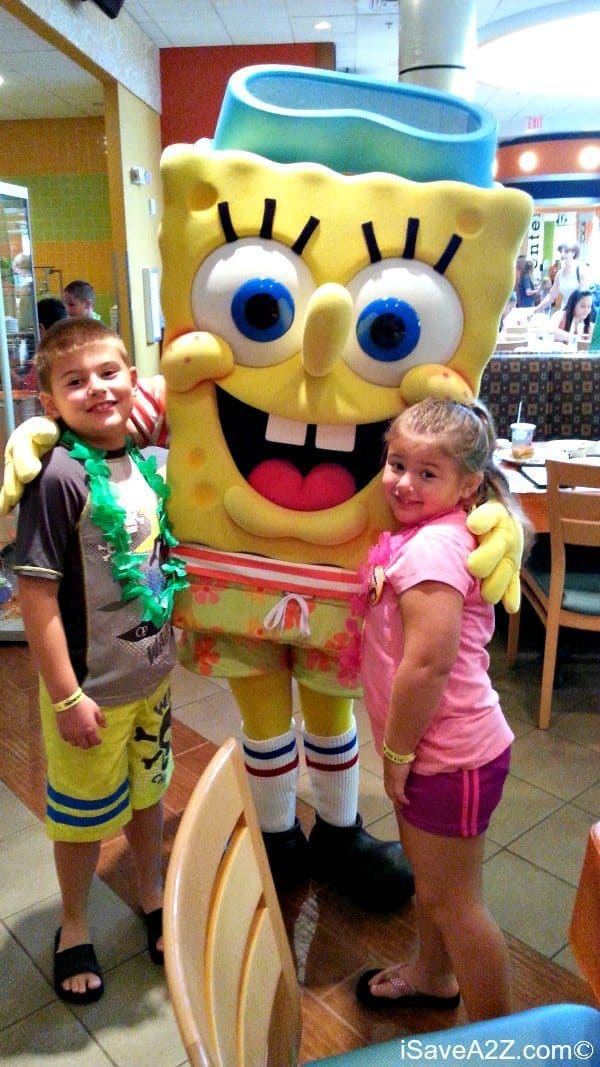 OR…….you can also do pool side dining, which we did for lunch one day. They have a pretty good selection, the portions are good and the price is great! You don't even have to leave the pool area and you can have a meal right on your lounge chair!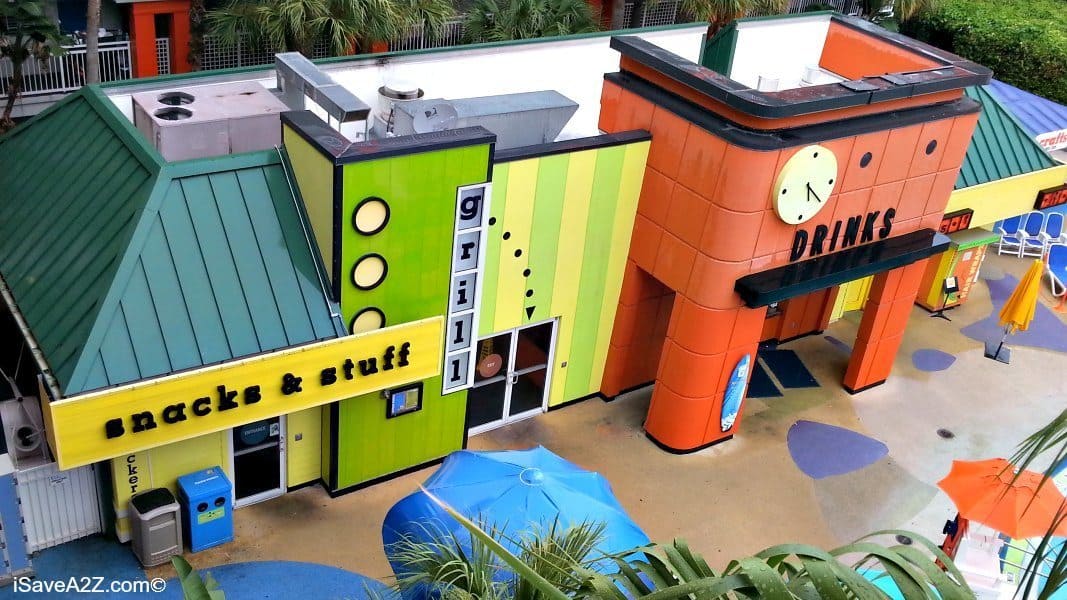 By the way, even though the pool can get crowded, there are A TON of lounge chairs! There's plenty of room and you can get extra towels right at the pool! This only shows one side! There is a whole other side with chairs all the way around.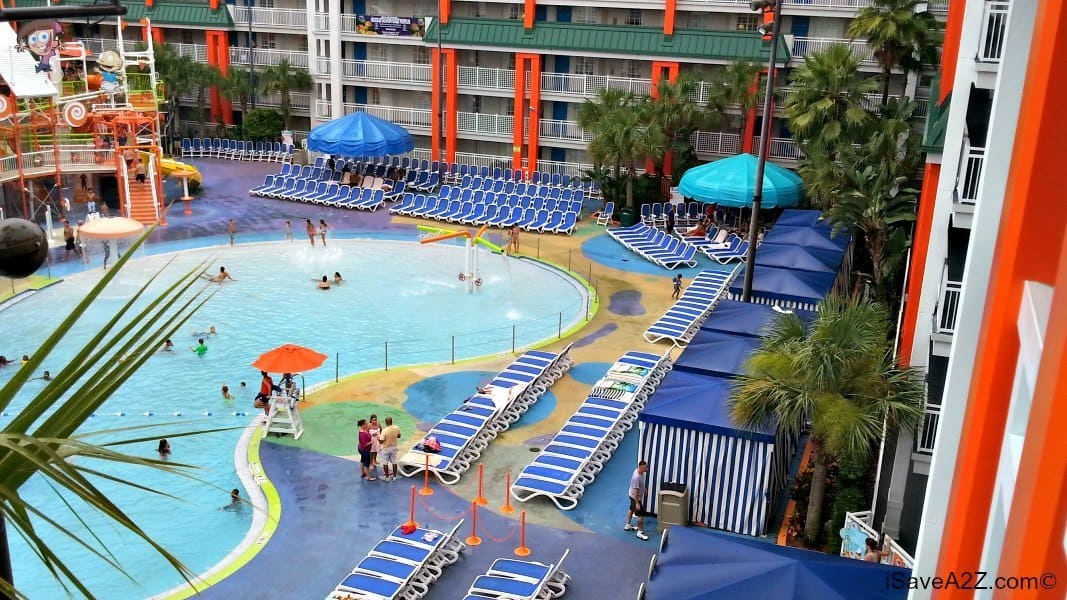 If you have smaller children, don't worry. There is a separate section that is completely enclosed so they can run around and have fun too without the worry of bigger kids. It's complete with their own water slide. The wading area in the larger pool is really big so they can enjoy both spaces!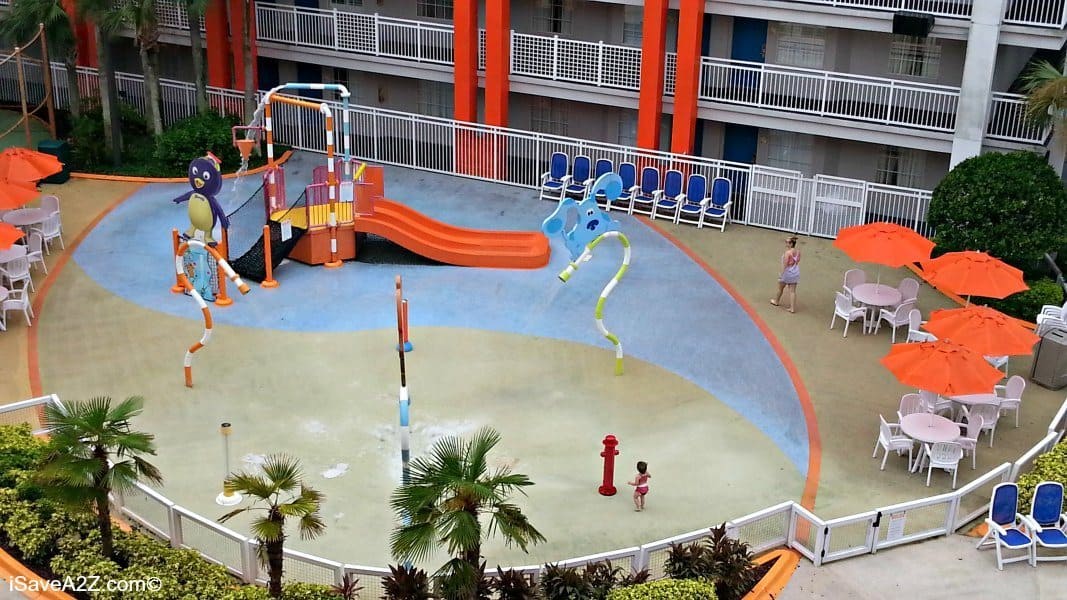 Speaking of water slides……this is where we spent most of our time. Before we got there, we thought they were mainly just for the kids. That was NOT the case! Parents, grandparents, EVERYONE can enjoy the water slides. The lines are not long at all, there are several slides to choose from and it is F-U-N!! Also, there is a whole other pool area with more water slides on the other side of the Mall.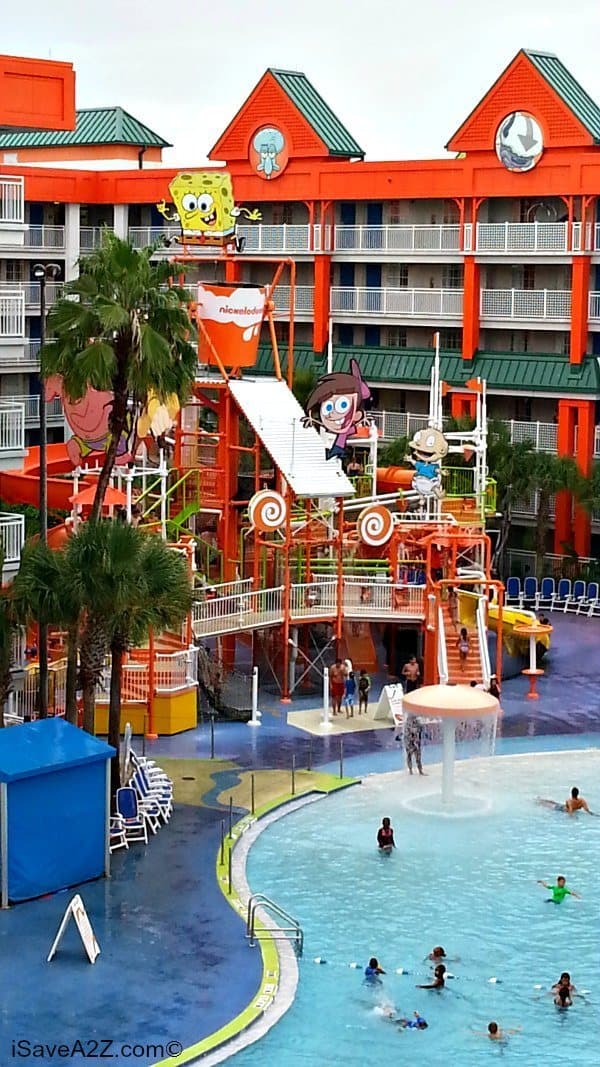 All during the day there is pool side entertainment as well. There is a Nick Live show that kids can participate in, sometimes characters come out for a meet and greet, you can do pies in the face and the MASS SLIMING!! This was the big event for us. All my son wanted was to get slimed. It's a big deal and happens several times throughout the day. See it for yourself here!!
After a long day at the pool, we had room service for dinner and got cleaned up to head over to the Nick Studio. You may remember watching Double Dare when you were younger, and they do Double Dare Live at night! We got to see the show, and my son even got to participate in one of the games. They have a casting every day that you can sign up for and be in the show! After that we headed over to see a 4-D movie. This was our first time and if you've never done this, I highly suggest you check it out. It is a really cool experience!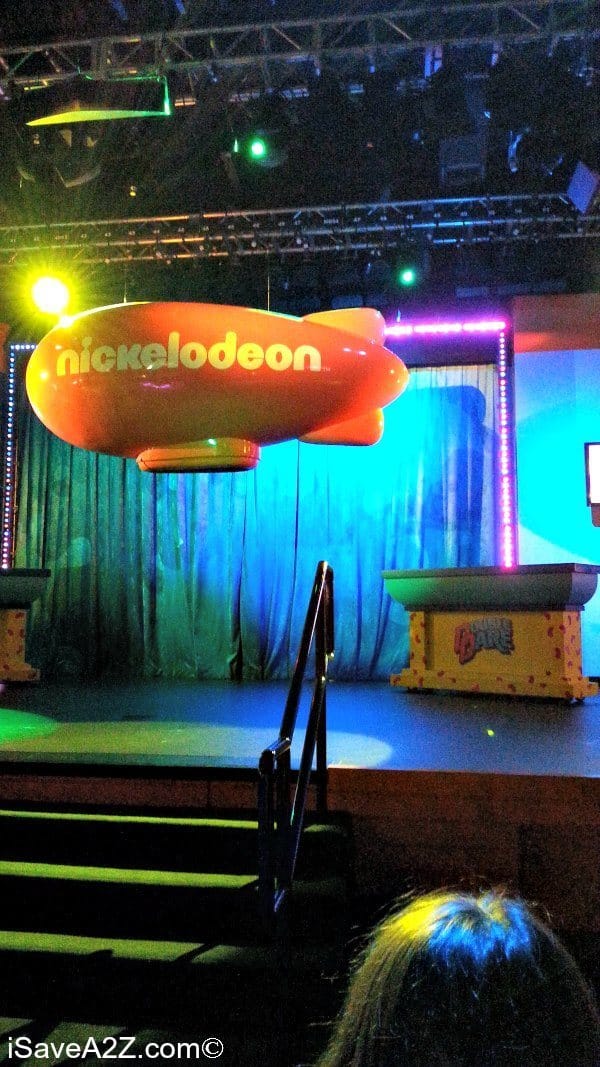 I could go on for days about how great our stay at Nickelodeon Suites Resort was! We have talked about it almost every day since we left and can't wait to go back next year. Our only disappointment was that we didn't stay long enough and didn't want to leave. You can get all of the information and even book your trip at www.nickhotel.com. Be sure to also follow them on Facebook to find out the latest news and what's going on during your stay!
Have the SLIME of your life!