Nutrisystem Journey Week 9 #NSNation @Nutrisystem #Spon
Hey everyone!
I am super excited to share with you that I have lost another 1.5 pounds this week bringing me to a total of 8.5 pounds lost since starting Nutrisystem!!!
I am finally starting to notice a pretty big difference in how my clothes are fitting which to me is one of the best ways to determine weight loss. My husband always tell me what a great job I am doing and how I look great but when he said it to me this week I could tell he REALLY did notice a difference and he was telling the truth;) That brought a huge smile to my face!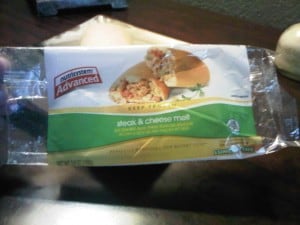 I am eating the Nutrisystem Steak & Cheese Melt for lunch and it is pretty delicious!  I normally save these for when I am crunched for time and trying to get out of the house. They only take 1.5 minutes to heat up and Viola there is your lunch!
I also LOVE that they are loaded with 11g of protein and you are left feeling full!
Stay tuned for my week 10 update!
Tip:  Here's the Couch 2 5k App in iTunes for only $2.99!  Best money i've ever spent!
Want to lose weight and get healthy on Nutrisystem? Join today by calling 1-888-853-4689 or by visiting http://www.nutrisystem.com/nsblog 
Enjoy!
(I am receiving 4 months of food from Nutrisystem's Women's Silver Select Program in order to facilitate my reviews.  No other compensation is being provided and all opinions are my own.)