Coconut Whipped Cream Recipe (Paleo Friendly)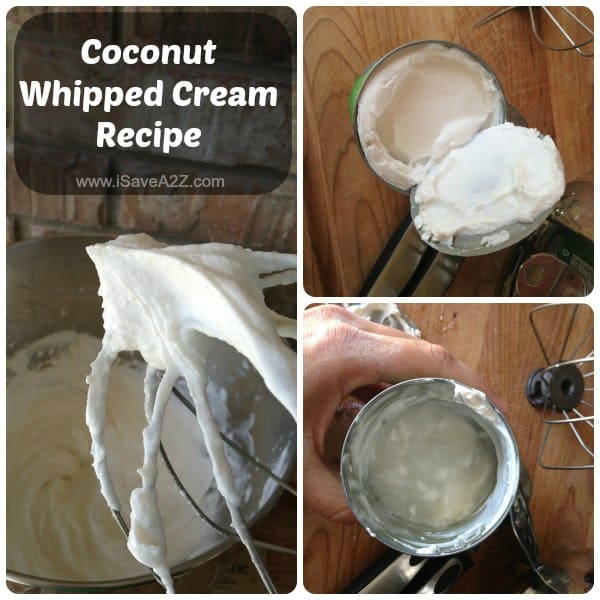 Coconut Whipped Cream Recipe
If you saw my No Bake Watermelon cake I bet your started looking for the Coconut Whipped Cream Recipe to go with it.  For those of you on the Paleo diet you will be extremely to happy this Coconut Whipped Cream recipe is Paleo approved!  It does seem at times the Paleo diet can be a bit restrictive but not when you taste this whipping cream!  It's absolutely delicious!
There are a few tricks to making this whipped cream though.  It's not as easy or as fast as regular whipping cream.  For example,  you will need to prepare to chill the coconut milk overnight to get the fat to harden and separate.  This takes planning.  Or, you can always keep a few cans on the fridge at a time and then it wouldn't take long at all once this part is complete.  But please don't skip this step.  The cream will not turn out the way it's supposed to and you will have a big watery mess.
There are many different brands of Coconut Milk.  Some of these brands may be found at your local grocery store too.  I tend to stock up and buy the Native Forest Unsweetened Organic Coconut Milk on Amazon because it comes in a twelve pack.  I personally like the Native Forest brand because I get the most Coconut Fat from any other brand I've tried.  It makes a lot of Coconut whipped cream!
I've been tempted to try the Stainless Steel Creative Whip dispenser to create this whipped cream but haven't purchased one yet.  Stay tuned for a future post!  I want one of these dispensers bad!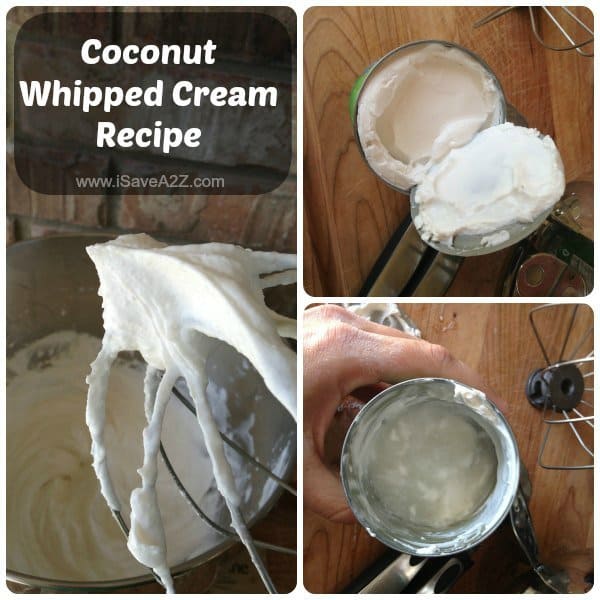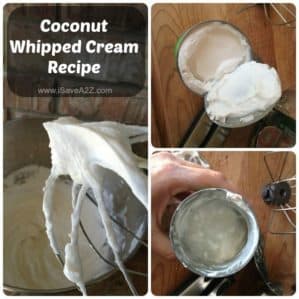 Coconut Whipped Cream Recipe (Paleo Friendly)
Here are the ingredients you need to make Coconut Whipped Cream.
Instructions
Chill the can of Coconut Milk overnight to separate the Coconut fat from the milk. (Don't skip this part or else it won't work)

Open the chilled can of Coconut Milk and pour out the watery Coconut Milk to use for something else.

Use the remaining thick Coconut Fat to make your whipping cream by adding it to the chilled bowl.

Whip the Coconut cream until it is nice and fluffy.

Add the vanilla and sweetener and finish whipping the cream until it reaches a stiff peak as seen in my photo above.

If you need it to be firmer put it back in the fridge until you are ready to use it. It may require a bit more mixing too.

Store left overs (I never have any left over) in a sealed container for up to a week in the refrigerator.
Nutrition facts are provided as a courtesy.
Now if you haven't seen my No Bake Watermelon cake yet just head over here to see how you can make an amazing cake that is Paleo Approved!
Enjoy!