Basic Steps to Planning a Vegetable Garden
Basic Steps to Planning a Vegetable Garden
Planning a vegetable garden for the first time can seem like a huge task, but with a few basic steps and guidelines in mind it can go a lot faster than you think. Starting a home vegetable garden is a great way to grow the vegetables that you and your family can enjoy fresh, so planning out what you will enjoy most is essential. When you are planning a vegetable garden it is important that you plant enough to provide for your table during a season, but not too much that you overcrowd the garden bed and leave plants to compete for a limited supply of nutrients.
Use these basic steps to get started in the planning of your vegetable garden.
Picking Plants
The first part to planning a vegetable garden is deciding what you want to grow so that you can pick out plants. Start with your favorite vegetables to eat, or vegetables that you have been wanting to try, and then branch out from there. For a first garden, keep the types of vegetables and numbers of each to a manageable amount. Keep in mind what you can handle, what you can use and how much space you have when picking plants.  We started with this simple raised garden bed design that we built with cinder blocks.  It's a perfect starter size!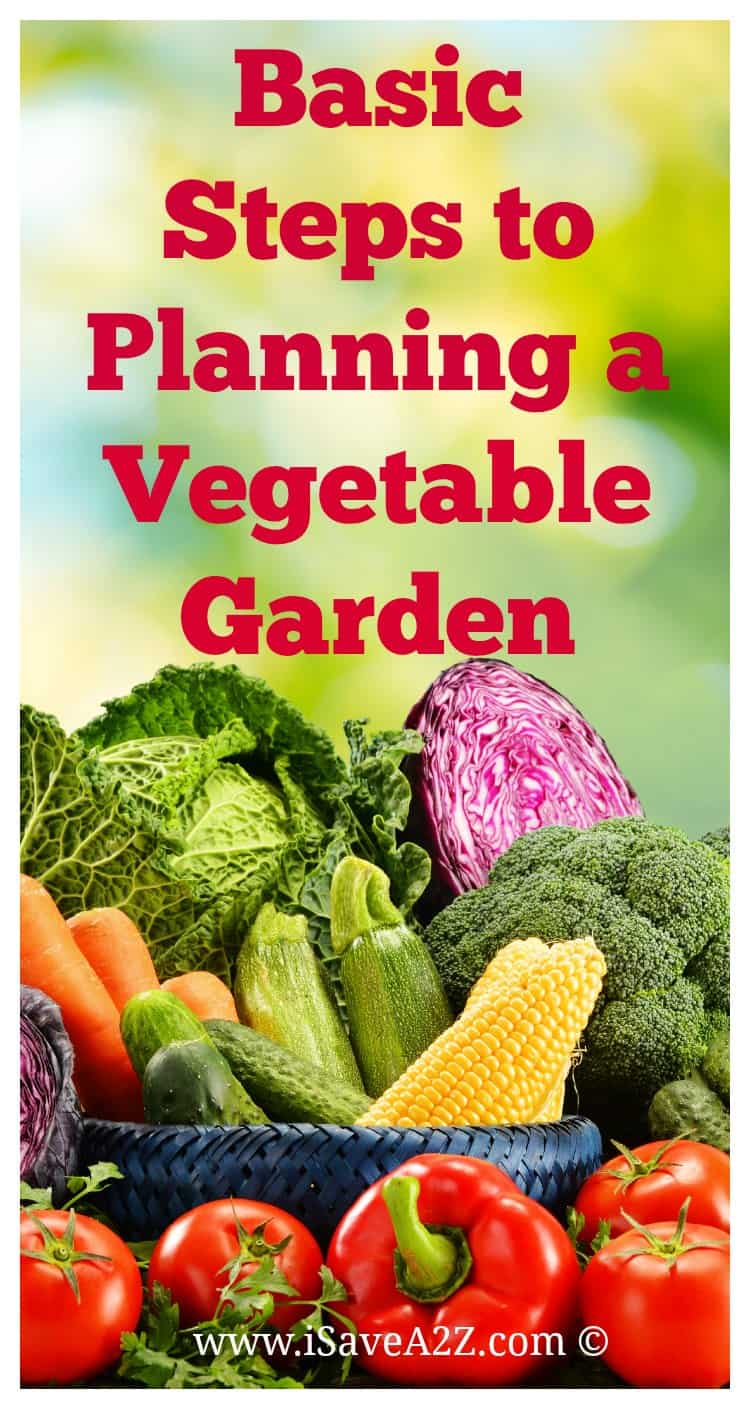 Determining Garden Space
Before you can begin planting a garden and designating space to each plant, you need to determine the amount of garden space you can designate to growing vegetables. You can grow in established garden beds, a vertical garden, containers or a traditional raised bed. Just knowing the amount of space does not have to be huge, but it should be manageable.
Establish Maximum Growing Conditions
Being able to provide the best growing conditions is the most important step in planning a vegetable garden. Vegetables need to be grown in an area that gets maximum sun, is somewhat protected from wind, has nutrient rich soil, is well drained and is easy to access water from. These basic needs need to be met for a successful first garden.
Deciding on a Garden Layout
Decide on a garden layout from the many types so that you can go ahead and plant your garden. Planning a vegetable garden by layout means choosing from containers, tidy rows in a raised bed, square foot gardening, or even vertical planting. Use the space that you have and what you are most comfortable with to create a garden that you can easily tend and will create the largest harvest.
More Information on Gardening:
Be sure to check out our Raised Garden bed and Daisy Garden posts! I think you will like them! We have a huge category of gardening information found here too.
One of our favorite gardening books is the All New Square Foot Gardening, Second Edition: The Revolutionary Way to Grow More In Less Space