Growing Asian Greens in your Garden
Growing Asian Greens in your Garden
Growing Asian greens in your garden is a great idea if you enjoy stir fries and Asian salads, or just want to add different vegetables to your garden and diet. Being able to grow the greens that you are going to be adding to your homemade dishes is the best way to ensure that the fresh foods you love are clean and free of harmful chemicals.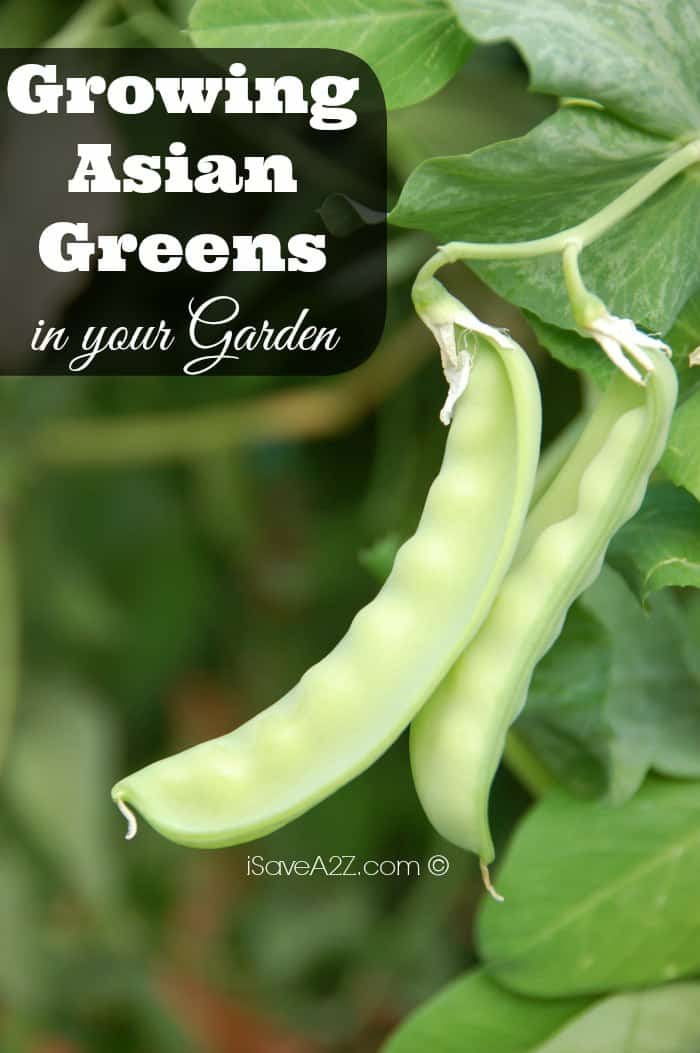 There are several Asian greens that are easily added to a home kitchen garden, and the growing popularity of these vegetables makes it easier than ever to find the seeds and seedlings.
Setting Up Your Garden
Like any other vegetable garden choices, adding greens to a garden bed is going to require a little preparation to ensure that the greens can grow without any obstruction. A raised garden bed is best, and ensuring that the garden is protected from visitors that are going to love everything being grown in this garden is important. Keep soil loose, tilling well before planting any greens in the bed. Any vegetable greens also need to be kept in moist, but not waterlogged soil so make sure the garden is draining well so that roots don't rot.
Growing In Stages
Adding Asian greens to the garden might actually help you double your crop harvest, or extend the normal growing season of your vegetable bed because a lot of the plants are cold weather choices. This means that you can start growing greens before the rest of your vegetables can be planted in the bed, enjoyed, and then replant again towards the end of the season when everything else is ready to be pulled. Growing Asian greens in containers is even more productive because most of them are fast producers and can be sown over and over again.
Common Asian Greens to Try
There are several Asian greens that are going to be readily available in nurseries and garden stores that you visit. Snap and snow peas are included in a lot of Asian cuisine and very easy to grow. Both types of peas can be added to the garden, as seed, over and over again in two week intervals so that you always have a harvest ready to pick.  Chinese Cabbage and Bok Choy are not found in many gardens, but they are available as seed and seedlings for anyone willing to give them a try. Both greens are a lot crisper than the lettuce and cabbage you might be used to growing, but they need the same well drained soil as native greens do. Bitter melon is not necessarily an Asian green, but it is added to a lot of dishes to balance out the flavor of the greens being used. More and more varieties of bitter melon can be found and with a little open ground this is a great vegetable to just plant and leave.
Hard to Find Asian Greens
If you want to create an entire garden bed filled with greens, it is going to be slightly harder to find what you are after, but it is possible. You are going to need to find some specialty nurseries or scour seed catalogs, but it'll be worth enjoying these hard to find garden beauties. Chinese Okra goes by a variety of different names, but its all the same vegetable and can be used to replace your favorite varieties of squash in dishes. Daikon is best grown from seed, search for Chinese Radish in seed catalogs. This root vegetable grows bigger and faster than radish varieties you might be used to growing already so make sure you give them enough room to grow in the garden. Brassicaceae or Oriental Mustard, can be found in a well stocked fresh market, but finding seeds to grow it on your own is a lot harder. This is an exception to the early and fast Asian green growers, it needs around 70 days to mature and can be grown early, mid and late summer and still thrive.
Be sure to check out our Raised Garden bed  and Daisy Garden posts!  I think you will like them!
One of our favorite gardening books is the All New Square Foot Gardening, Second Edition: The Revolutionary Way to Grow More In Less Space
Gardening Tip: I don't think I could garden without the use of my Garden Bucket Caddy
I purchase last year. It has been extremely helpful and I highly recommend it!  I put my cell phone in one of the spaces so it doesn't get dirty or wet.