Dunkin' Donuts K-Cup® Pods Now in Stores!
This article is sponsored by Dunkin' Donuts® as part of the Mom It Forward Blogger Network.  However, all the love and excitement I have for this brand is authentically 100% my own.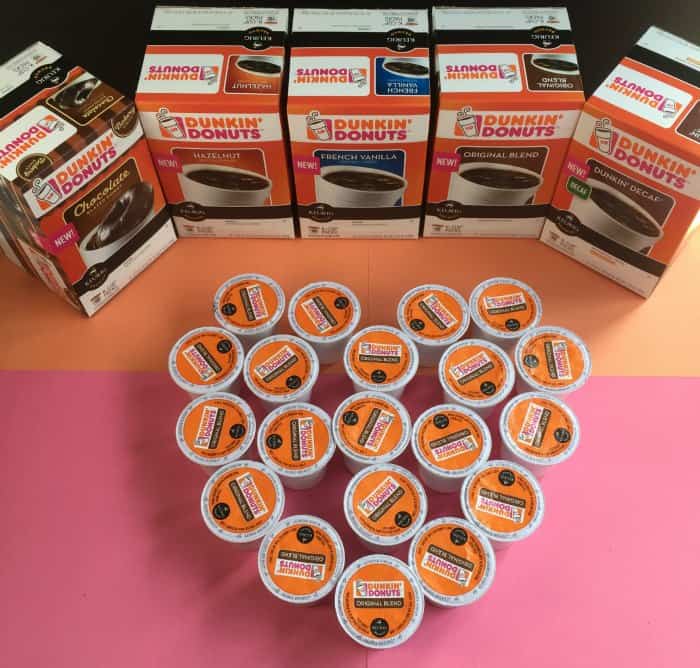 Dunkin' Donuts K-Cup® Pods Now in Stores!
Oh the stories I could tell you about my morning episodes that include my favorite coffee.  I'm not sure I could survive without my favorite cup filled with my favorite Dunkin' Donuts flavor.  Partly kidding, partly not.  As far as I can remember I have two cups of coffee every morning.  It only takes two to get me going.
I recently moved to the country.  The change in morning hours has been an adjustment to say the least.  We wake up at 5:30 because the bus comes at about 6:15 am.  To me, that's early.  We didn't used to have to wake until about 6:30 am.  It's funny what one hour can do to you.  During this past winter I remember running a tad bit late.  Usually I can sit and have coffee with the youngest eats her breakfast, but not this day.  We were rushing out the door.  I made my coffee to go.  Not in a to-go type cup though.  Instead I just carried my favorite cup that didn't have a lid.  It was really cold outside too.  We both took turns warming our hands on my cup of coffee.  I'm not exactly sure how it happened but I somehow managed to fumble my cup and the warm coffee landed all over my daughters pants.  She was soaked.  Instead of immediately crying (which I thought she would do), she said "Oh Mom, that just warmed me up!"  It's as though she were happy about it.  In a panic I rushed back to the house, leaped up the stairs and grabbed her another pair of pants.  I tossed them to her and she changed on the way.  I was driving up just as the bus got there.  I think that morning I ended up having three cups of coffee.
I was used to buying the small bags of coffee but recently started buying the Dunkin' Donuts K-Cup® pods.  Guess what?!!!  They are now available in the coffee aisle of the grocery store!  Of course, with my love for this coffee, I really didn't mind stopping into their store to purchase them.  The kids never complained either.  But I am even more excited they are in the grocery stores.
Happy Birthday Dunkin'!
Oh, and guess what?  I must give a shout out to Dunkin' Donuts because they are celebrating 65 years as of May the 15th.  65 years!
Here's a cute little video I created to express my love for Dunkin' Donuts K-Cup® pods and the fact I can find them in stores now:
About Dunkin' Donuts K-Cup® Pods
Now you can make your favorite cup of morning coffee right in the comfort of your own home.
Original Blend
Dark® Roast
Dunkin' Decaf
French Vanilla
Hazelnut
Dunkin' Donuts Bakery Series® Chocolate Glazed Donut