I was given repairs in exchange for my review.  All opinions are 100% my own.
iPhone Repair Shops
I'm pretty sure most of use have found ourselves looking for a few iPhone Repair shops in the past.  Maybe you have a cracked screen or even a bad battery.  What to do when you are not up for a contract renewal and something bad happens to your iPhone.  Or maybe you don't even have an iPhone, maybe you have the latest Android phone.  Where do you take your phone when you are in need of repair?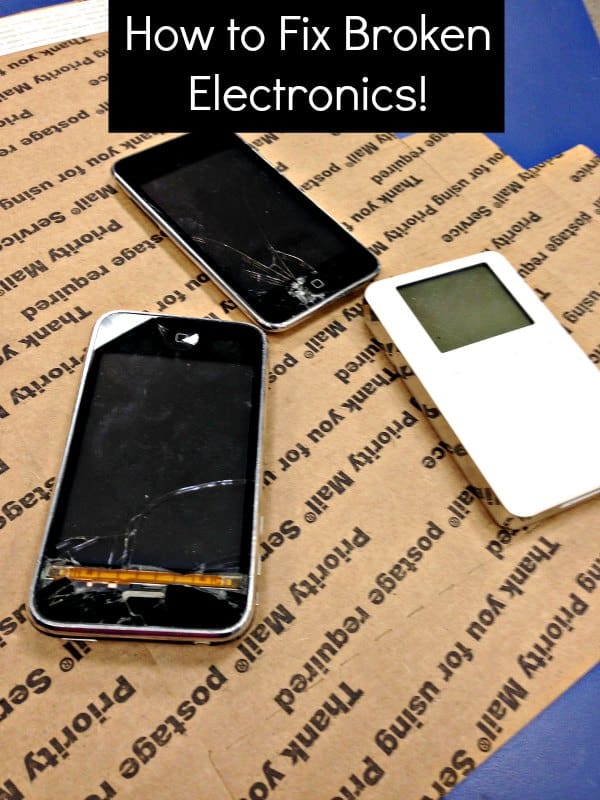 I'm going to be completely honest with you.  iPhone Repair shops or Electronic repair shops in general scare me.  They didn't used to but I've had a bad experience with one before and I don't wish that on anyone.  I'm not going to mention the business name but they were a repair shop at my local mall.  I think I trusted them immediately because they were in the mall.  I mean, you don't think a bad business could be in the mall, right?  Wrong.  Needless to say this company is no  longer at the mall but I'm sure you get my point.
There are repair places everywhere but it's your job to research them or read reviews to determine if they are honest and reputable.
I recently tested out a company called iHeartRepair.com.  I decided to send in a old iPod I needed a repair for.  I wasn't even sure what was wrong with it other than it had a slight cracked screen and it wouldn't turn on.  I didn't want to send a valuable electronic to be repair just in case they weren't a reputable company.
The process to send in the device was super easy.  I sent my iPod to the repair center in Florida after I ordered the repair.  (You also have the option of a ordering a prepaid shipping label that you can print out too).  I mailed my device off.  It wasn't more than a weeks time that I already got my device returned to me in working order.  It turns out it needed a new battery and it needed the screen replaced!  I received a note of exactly what was replaced in my return order!
I already like this service A LOT!  I had a few more devices that needed repair and they earned my trust in the first transaction!  Yay for good businesses!
Next I sent my classic iPod.  This one was more special to me because they don't make them anymore and I had a TON of music on it.  Again, I sent it in and got it back quickly all fixed!  It needed a replacement battery!  Man, if I would have known it was this easy I would have done it a long time ago!  We have been jamming out to all my old music since getting this device back fixed!
Next, I sent an old iPhone 3G that I wanted my youngest to be able to play games on.  This one was in bad shape.  It came back good as new!  New battery and a new screen!  Did you know you can turn an old iPhone on and use it just like an iPod.  Yup!  You can.  You don't have to have the phone part connected for you to use it.  She loves that part!
All in all I had a great experience with iHeartRepair.com!  I will definitely use them again!  I still can't believe they fixed my old classic iPod from forever ago!  I thought it was so outdated that there would not be parts for it anymore.  That's impressive!
If you find yourself in need of a repair, give them a try!  I highly recommend them.   I had a chat with them about offering iSavers an exclusive discount and they agreed!  Use Promo Code:  ISAVE10 at the checkout and get an extra discount!
Most of their ship in repairs have a turnaround time frame of only 1 business day.
What do you find most frustrating about electronic or iPhone repairs?