Oven Baked Cinnamon Apple Chips Recipe
I was craving something sweet and crispy when I decided to make these Oven Baked Cinnamon Apple Chips Recipe.
I made these chips with the granny smith apples because they have a tart taste to them.  I think it's the perfect combo for sweet and tart.  You can use any type of apples you want though.
I found it super easy to use an apple corer tool.  This tool is perfect for making circles.  I love it because of the handle.  There are tons of apple corer tools but none that work as easy as this apple corer tool.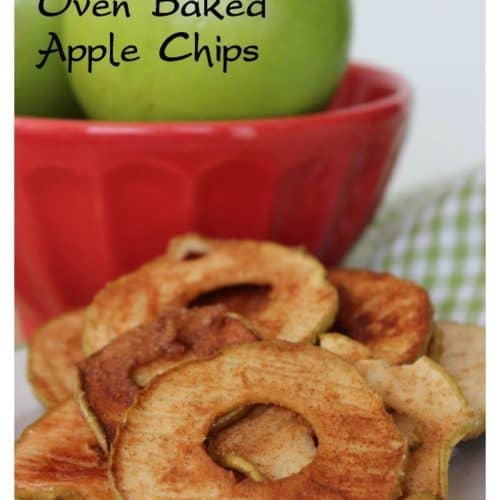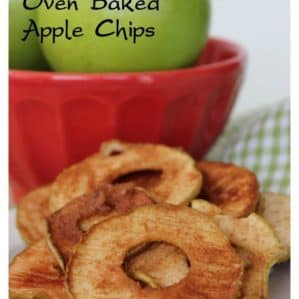 Oven Baked Cinnamon Apple Chips Recipe
Instructions
Preheat oven to 240.

Core each apple and slice thin with a mandolin slicer.

Mix cinnamon and sugar together and sprinkle over slices.

Place slices on metal baking sheet and bake for 2 hours or until edges curl and chips are dry.

Transfer to wire rack to cool and completely dry.
Feel free to PIN IT here too: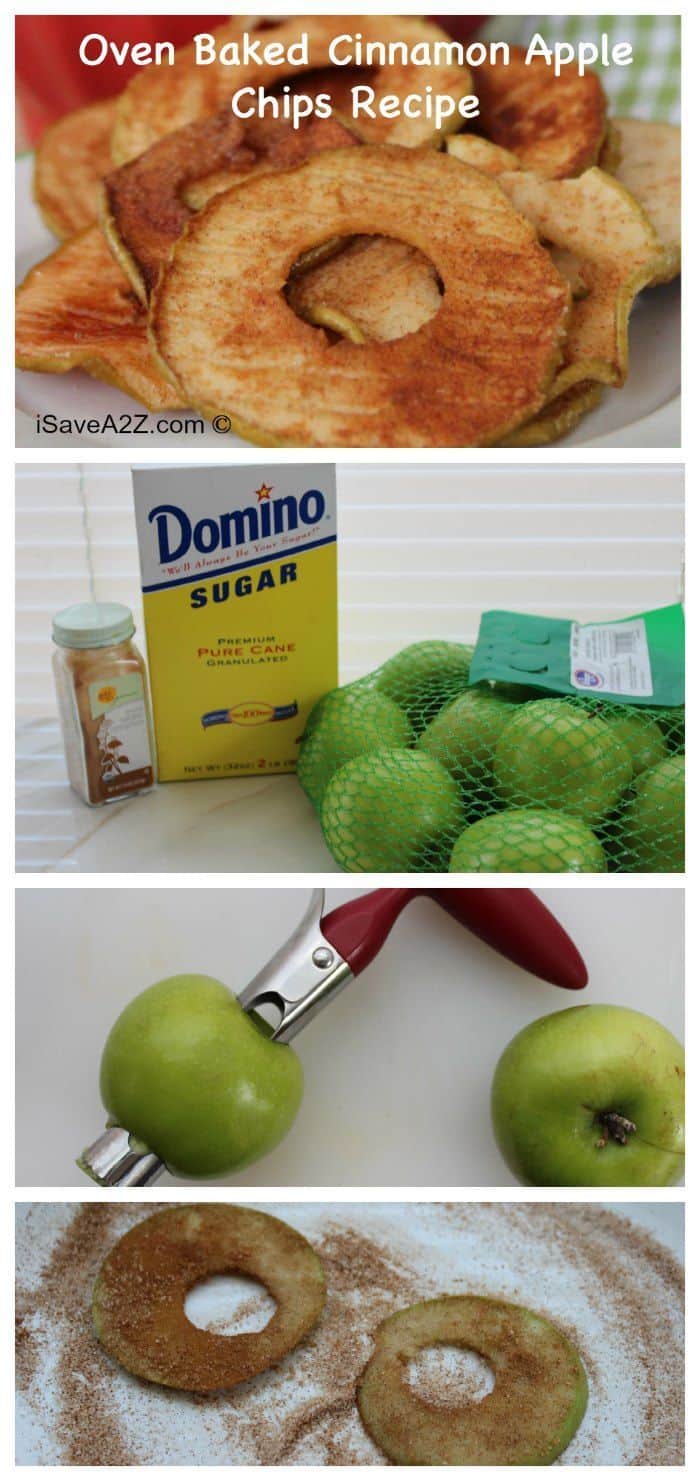 We have a few other really good healthy snack ideas that you might be interested in:
No Bake Watermelon Cake Recipe
Healthy Breakfast Muffin in a Cup Recipe
We also have tons of fabulous Weight Watchers recipes too!