Elf on the Shelf Ideas: 100+ Printable
It's almost time to see what sort of Elf on the Shelf Ideas you can pull off this year! There are so many ideas and helpful tips out there so if you have some really good ones, please share them with us. Usually this tradition starts just after Thanksgiving and the book that comes with it will explain how the Elf works. You'll finally learn how Santa knows exactly who is naughty and who is nice. Our Elf is a little on the mischievous side, but it makes it so much fun that way. Here are some ideas to get a head start!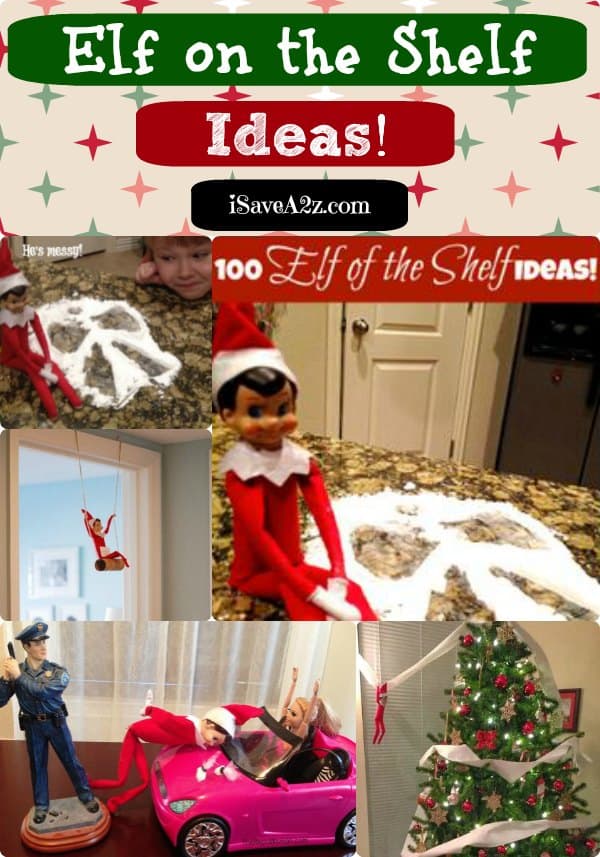 To get you way ahead of the game, you can get a printable list of 100+ Elf on the Shelf Ideas from a post we did last year. Simply submit your email address for our Newsletter and get instant access.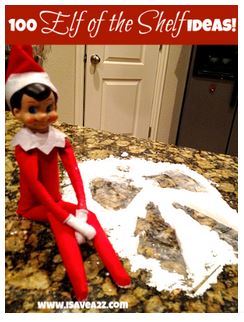 This, by far, is one of the funniest Elf on the Shelf Ideas I have ever seen. It's perfect if you have a family member who is in law enforcement, and can also be a good time to learn a lesson!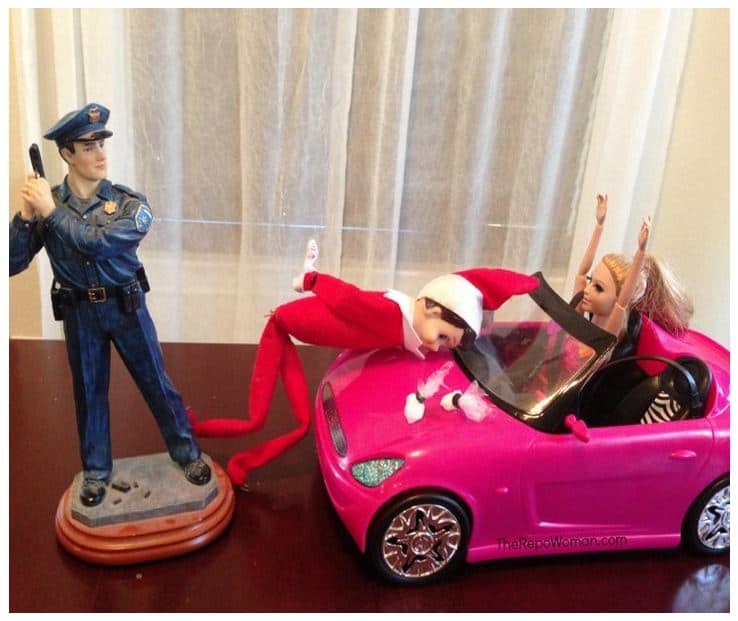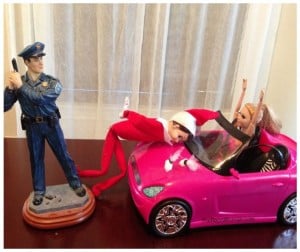 Another fun Elf on the Shelf Idea is for him to make a mess in the kitchen! You can bake something and act like the Elf made a mess while he was cooking. Or just put some flour out, like we did, so he can make a flour angel.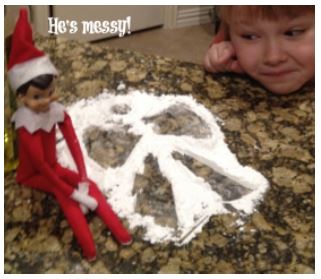 One idea that the kids will get a kick out of is if the Elf is playing with their toys! He may dive into a pile of stuffed animals, build a tower with blocks or even drive around in their cars! Ours prefers the motorcycle!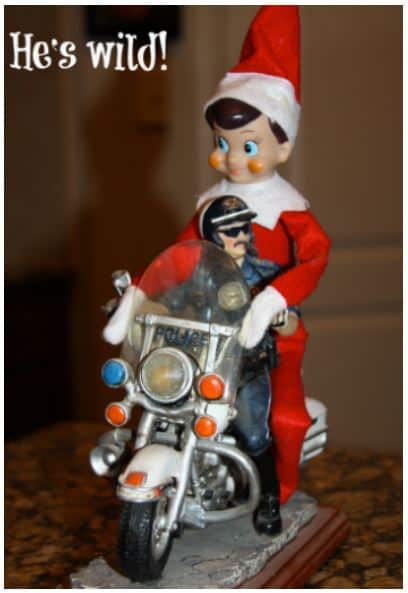 Here is a really cute elf swing idea I found on Pinterest! The kids would get quite a surprise waking up to this in the morning.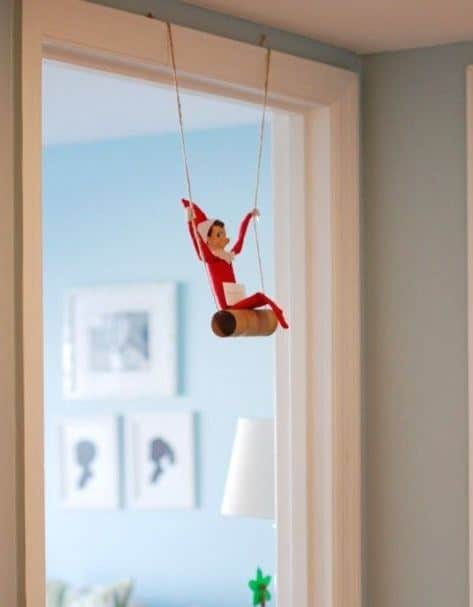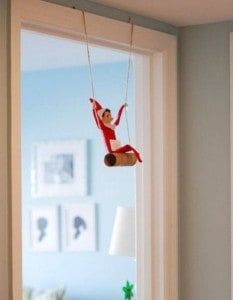 I love these ideas when the Elf has been up to no good! What a cute idea of wrapping the toilet paper around your Christmas tree. You could also roll it down the stairs or string it throughout one room in the house.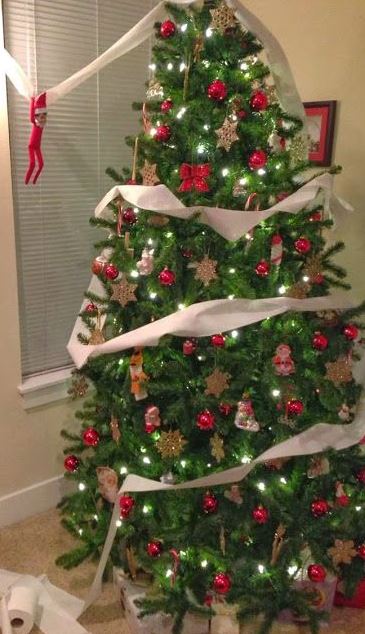 Photo credit by Katie Raines
I hope this will get you well on your way to some fun and new Elf on the Shelf Ideas! Don't forget to grab your 100+ Printable Ideas!