Our Elf on the Shelf is NUTS!
Every year my kids look forward to the Elf on the Shelf visits!  It's one of our favorite traditions!  Not only do the kids get a big kick outta this little fella but, as you can see below, the parents do too!
This year our Elf has gone crazy!  He's been a bit mischievous and gotten in to some pretty big messes! Take a peek!
He loves the our law enforcement friends!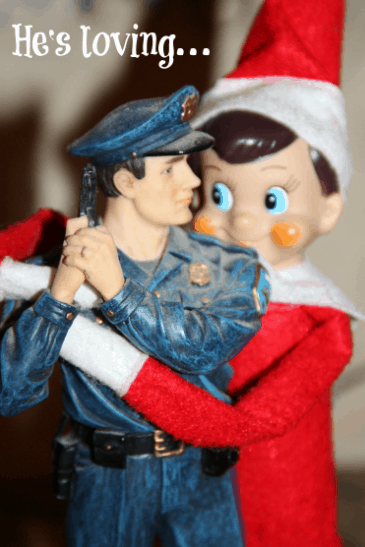 The Cat loves him and he loves the cat!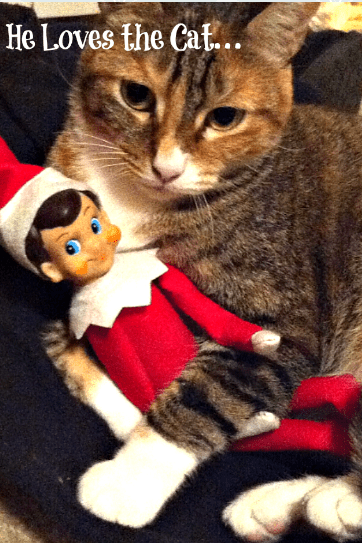 I've had to tell him a few times to back away from Mommy's juice!  HA!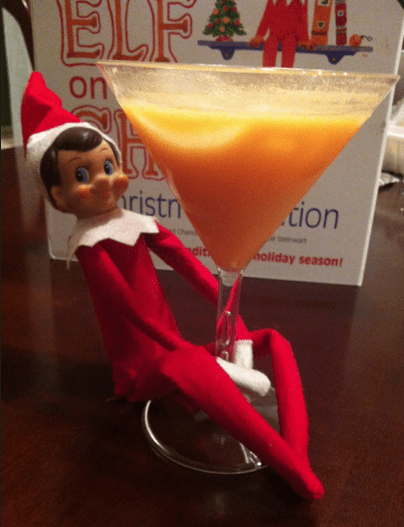 He never learns!!!  He's off to try Dads now!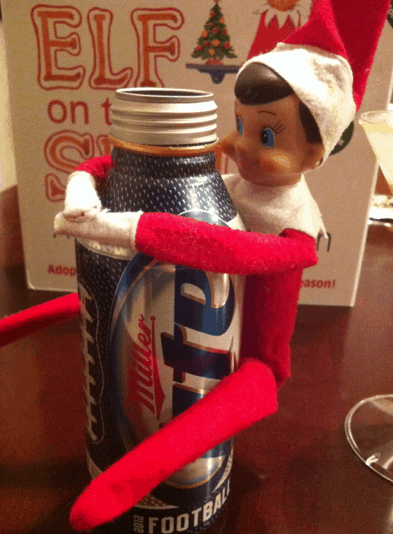 He has a bit of a wild side too!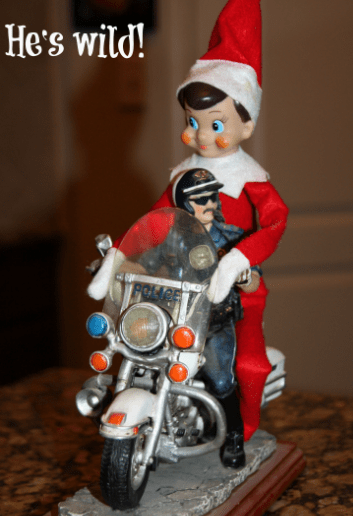 Uh-oh!  He found some friends!!!!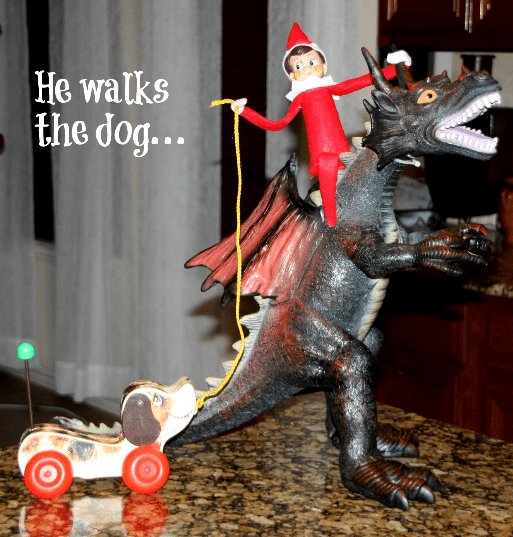 He likes the dog but the dog doesn't care for him!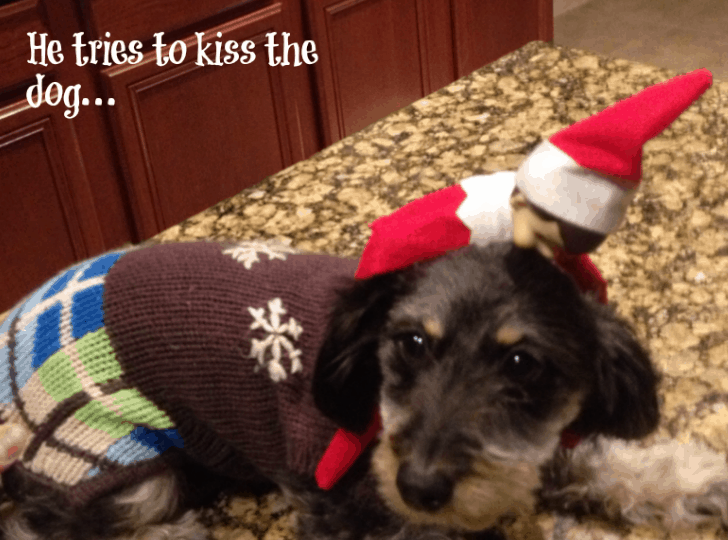 He's a bit mischievous and messy!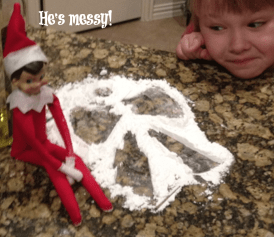 But he brings us lots of joy and laughter!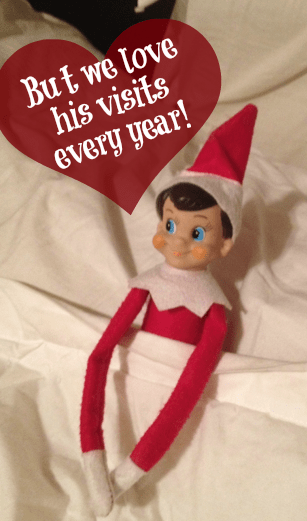 Our elf is really good compared to our friends elf!  My friend sent me this photo!  WHOA!  Our elf is an angel compared to this!  That elf was headed to jail!  Bad elf!  BAD!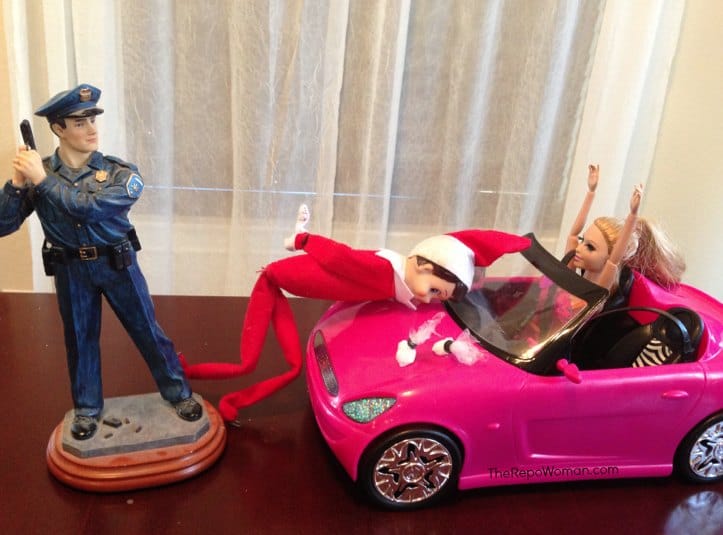 Get a printable download of 100 Elf on the Shelf ideas here for FREE!
If you are thinking of starting your own Elf on the Shelf tradition, you can grab one here on Amazon: