Graduation Cupcakes Dessert Idea

Graduation Cupcakes Dessert Idea
Last week we showed you how to make the Chocolate Graducation Cap Pops but this week we decided to have a Graduation Cupcakes Dessert idea instead!
Ingredients Needed:
Cupcakes
Frosting
Hershey's Chocolate bar (broken into squares for the caps)
Melted Chocolate (for the glue)
Airhead Belt Candies (we could only find the generic sour candy straws like these and they worked fine!  We ended up cutting them in half)
This dessert idea is extremely simple to make because you are simply using chocolate to glue the candies together to assemble the graduation caps.
We took a box of the ever so yummy Duncan Hines Red Velvet Cake Mix and the Duncan Hines Cream Cheese Frosting.  We prepared the red velvet cupcakes according to the instructions on the box.
Let them cool and then frost them with your favorite frosting.  Ours happens to be cream cheese frosting.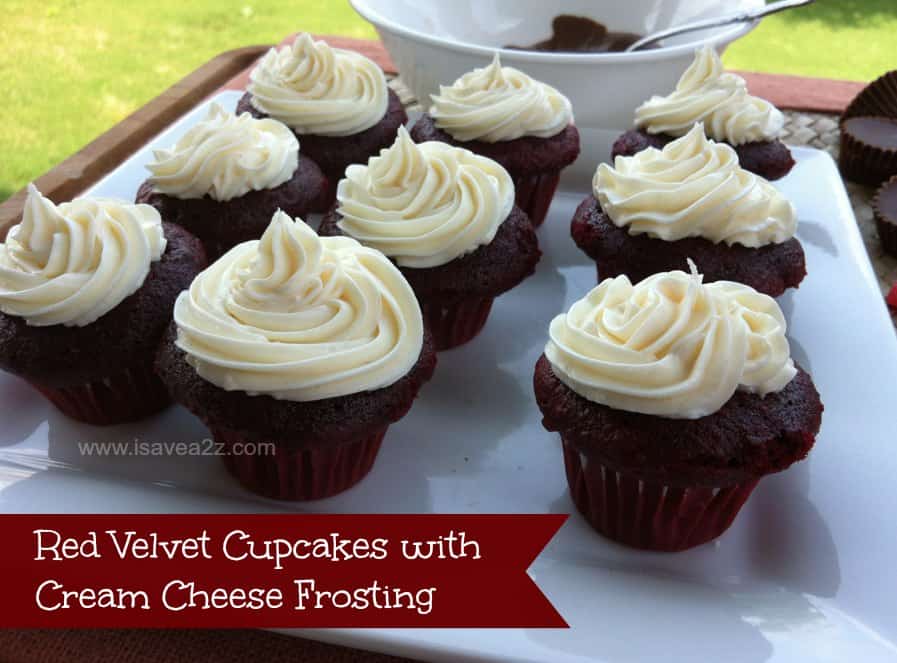 Before the next step we created an assembly line to create the graduation cap tops for the cupcakes.  We then started by melting a small amount of chocolate to use as the glue for the graduation caps.  Then we broke the Hershey's Chocolate Bars into squares for the caps.
We placed a Miniature Reese's Peanut Butter Cup on top of each cupcake, then added a bit of chocolate glue to the square chocolate cap and attached it.  We used the smooth side up on the Hershey's chocolate bars.  It only took seconds for the chocolate glue to stick and hold.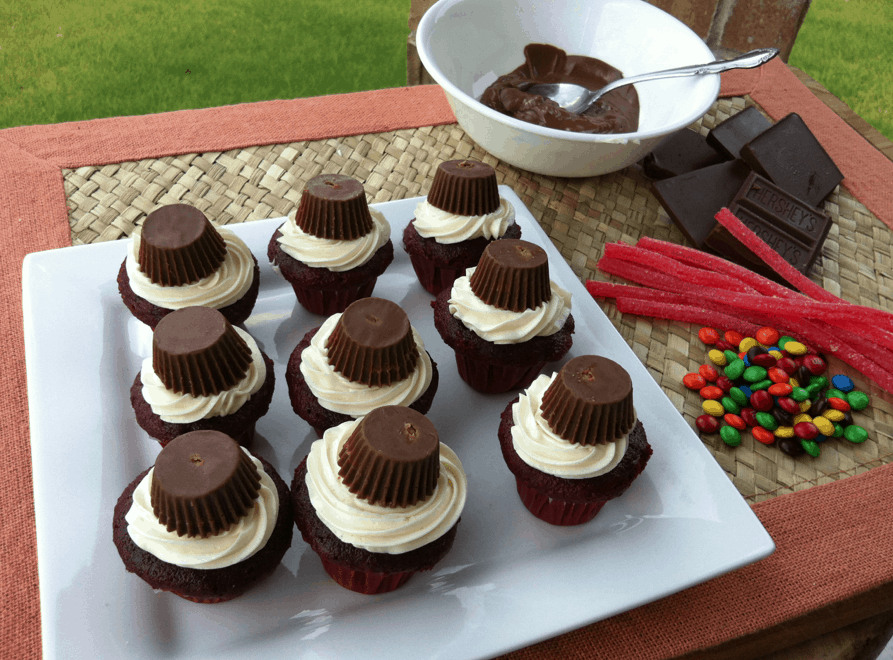 Once the cap was assembled then we used more of the chocolate glue to stick the red sour candy straw (cut in half) as the tassel and a mini m&m for the top.  We tried them as miniature cupcakes and regular cupcakes.  Everyone agreed the regular cupcakes looked better and in proportion to the caps.  They turned out as cute as a button!!