How To Make Bulletproof Bone Broth
How To Make Bulletproof Bone Broth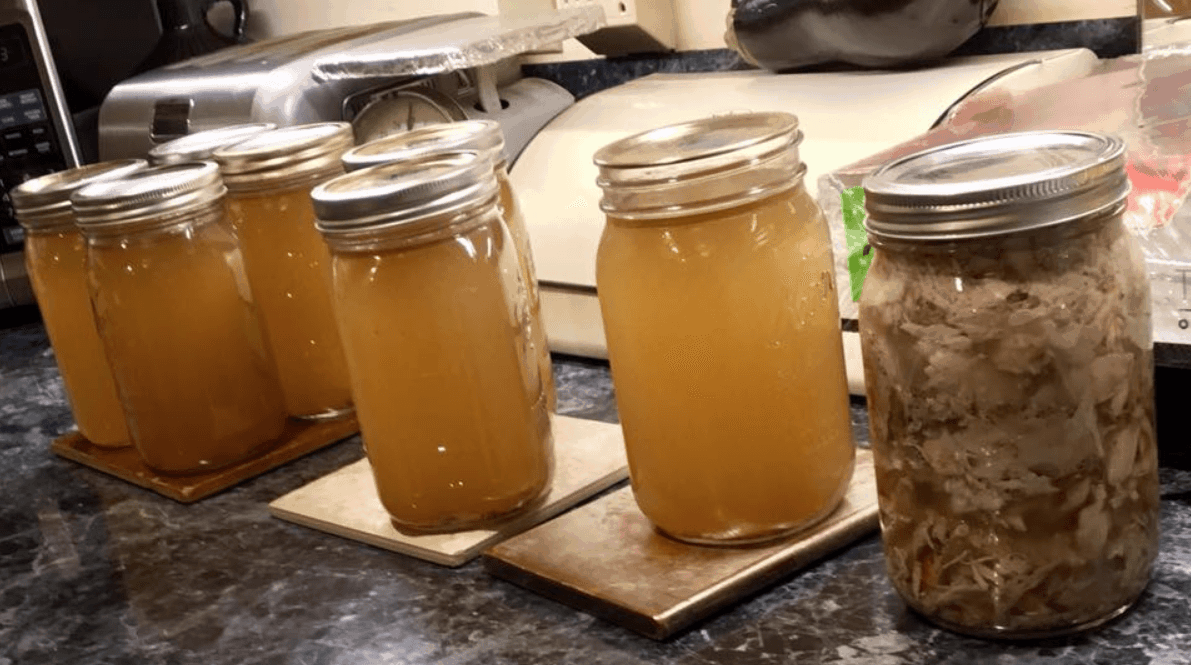 You are not going to believe how easy it is to make Bulletproof bone broth.
This type of drink has become very popular in the keto community. Not only will a drink like this keep you full, but it also has healing powers too! Bone broth is a great way to get more collagen in your diet. It heals the gut and boots your immune system. It's a bonus when it's amazingly delicious!
My friend Kathleen did a quick video of how she makes her Bulletproof bone broth and let me show everyone how she makes it!
Bulletproof Bone Broth Ingredients
Warm Bone Broth (chicken or beef)
Grass-fed Butter
Optional: Spinach leaves
Bulletproof Bone Broth Instructions
Add warm bone broth to a cup and add approxiamtely 1 to 1.5 tablespoons of grass-fed butter.
Use a handheld automatic milk frother (or a blender) to mix these ingredients together until the mixture becomes frothy.
Add the optional spinach leaves while it's still warm.
Enjoy
How To Make Homemade Bone Broth
Kathleen says: For my stock, I broke down the use of an entire Butterball turkey, I listed step-by-step instructions on how to cook all of the bird, including searing the bones/carcass at 550 degrees (after seasoning well with salt and pepper) for 20 to 30 minutes or until the bones are golden-brown. I add those bones to a big pot of cold water along with onion skins (yellow onions are best as their color leaches out into the stock) and celery leaves, root ends, and bruised stalks. I season the broth with Pink Himalayan sea salt and pepper. I bring everything to a boil and then reduce to simmer for a few hours. After 3 hours, the bones are soft and the stock has reduced in volume by 60%. Reduce to 50% if you want an even more intense flavor. Then…freeze or hot-process can the quarts for future use. I just had this stock leftover from a few turkey necks I'd braised a few days ago. A little Kerrygold and you're golden.
You can see her post with pictures and instructions here:
My dear friend Kathleen is such an amazing person. I was lucky enough to meet her in the Low Carb Inspirations group on Facebook. I hope one day she will tell her story here on the blog for everyone to hear. She's such a fighter and the Keto diet is doing wonders for her and her family! She's one of many people that make this group welcoming and every so helpful!
I welcome you to join our lovely and helpful group but be sure to find Kathleen and say hi!
Low Carb Inspirations (plus Keto friendly recipes)
Facebook Group · 113,468 members
| | |
| --- | --- |
| | Join Group |
Creating low carb and Keto friendly meal inspirations through collaboration! Sharing dinner ideas, techniques, and photos. We are here to support o…