Banana Cake Muffins Recipe
Banana Cake Muffins Recipe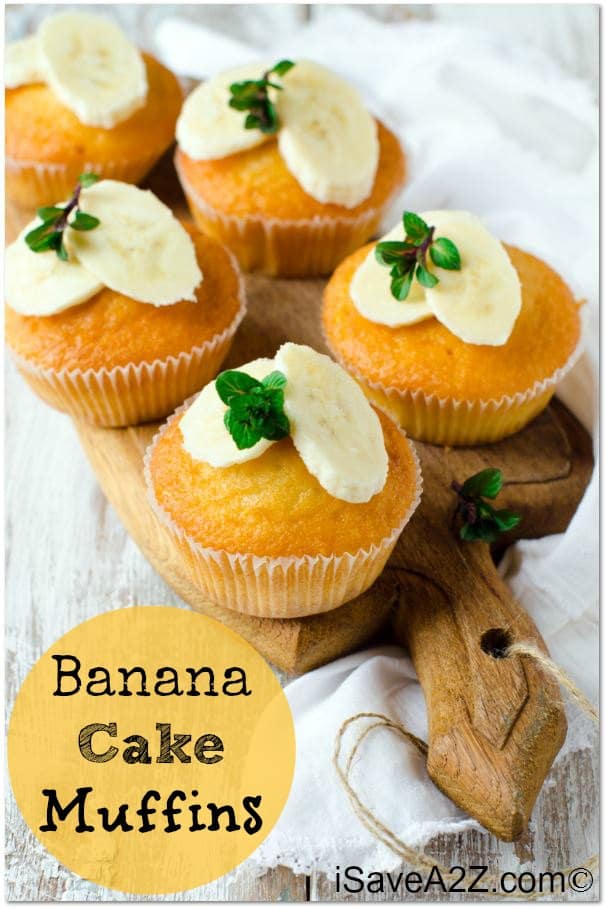 These Banana Cake Muffins make for a great snack and are so easy to make. I like to add fresh slices of banana on the top of mine for an extra burst of banana! If you had a chance to see our Weight Watchers Banana Bread Recipe (4 points per serving), then you know I have a problem with bananas going bad in my house. I don't like to waste food, especially with how costly it is right now. So this is another easy way to put my very ripe bananas to use!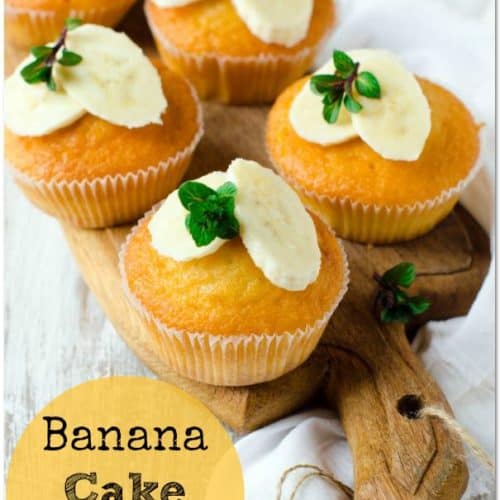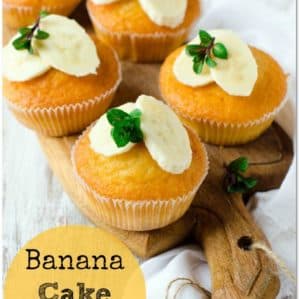 Banana Cake Muffins Recipe
Instructions
Preheat the oven to 350.

Line a muffin tin with liners

In a bowl, stir together the salt, baking powder and flour.

Add in the sugar and mix well.

Add the rest of the ingredients and stir or mix until everything is well combined. Be sure not to over mix.

Pour batter about 3/4 of the way full into the cupcake liners and bake for 20 to 25 minutes or until a tester comes out clean when inserted in the middle.

Let muffins rest for 5 to 10 minutes before removing from tin and serving.
Notes
Optional - Add fresh banana slices to the top of each muffin when serving.
Nutrition facts are provided as a courtesy.
These Banana Cake Muffins are absolutely delicious and you can have them done in no time. My kiddos loved them and I love that there are no more wasted bananas in the house! We also have recipes for amazing Banana Nut Muffins and even a Muffin in a Cup Recipe that is a healthy breakfast!
If you love muffins like I do, then you really should check out the Ultimate Muffin Book that has over 600recipes in it!! You can get the Kindle version for only $10.67!!
Enjoy!