Paleo Friendly Meatloaf Recipe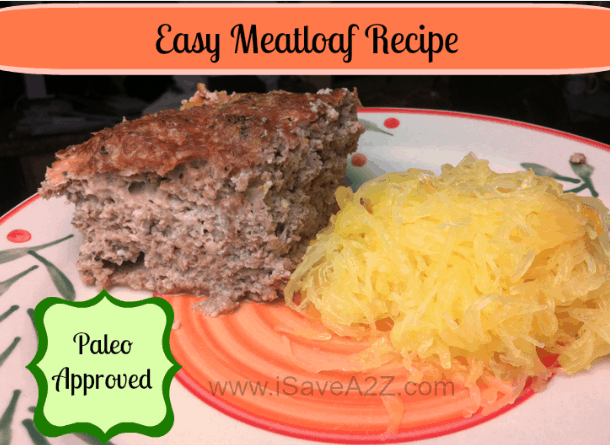 Paleo Meatloaf Recipe
I am happy to report I have successfully attempted to make my meatloaf Paleo Meal friendly!  Yay!  Even better, the family loves it!  That's the most important part!
Above I have a photo of our dinner the other night.  It's Paleo Friendly Meatloaf  made out of turkey meat with spaghetti squash!  YUM!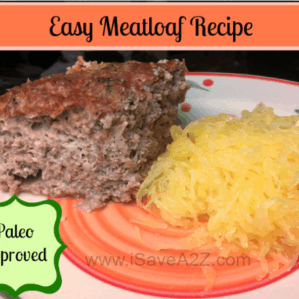 Paleo Friendly Meatloaf Recipe
Paleo Friendly Meatloaf
Instructions
Whisk the egg in a bowl first

Add all the ingredients including the egg together

Form it into a loaf pan

Bake on 350 degrees for about 45 minutes or until golden brown

Let cool for about 5 minutes before serving
Nutrition facts are provided as a courtesy.
Here's the McCormicks Montreal Steak Seasoning I recommend found below on Amazon.  I use this seasoning on almost all of my meats and even my veggies!  Best. Stuff. Ever.
Now, if you never tried Spaghetti Squash, you really need too!  It's so unbelievable delicious and so good for you.  You don't even need a recipe.  All you do it cut it in half, scrap out the seeds and bake it on 350 for about 45 minutes or until it's soft.  Add sea salt and butter and there you have it!