Top 5 Uses For Overripe Bananas
Top 5 Uses For Overripe Bananas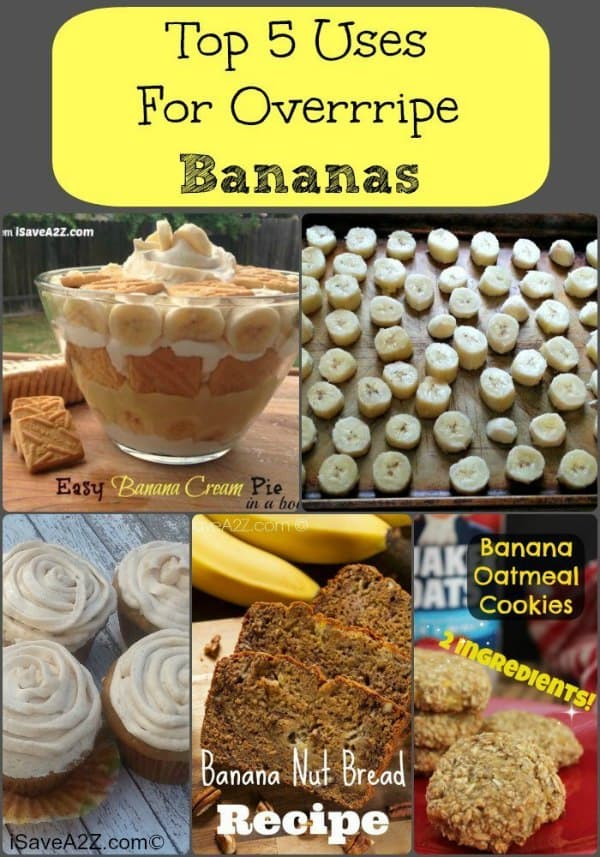 If you are a regular visitor to iSaveA2Z, then you know I have a real problem with overripe bananas! Well, sure enough I found myself in the exact same spot this week. The entire bunch of bananas that the kids just had to have, all going bad. As soon as they start to get dark spots on them my kids think they are rotten and need to go to the trash. I've explained several times that this means they are getting sweeter….but they don't want any part of it. Needless to say, I've had to find several alternative uses lately and thought I should share my Top 5 Uses For Overripe Bananas!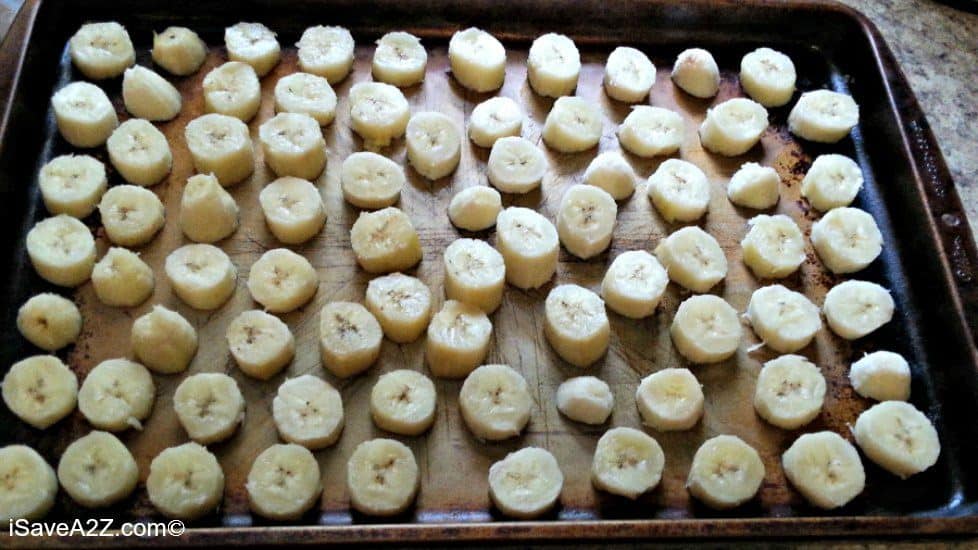 #1. Freeze for smoothies: One thing that I love to do to save my fruit from the trash is freeze it and use it for smoothies! We make smoothies almost daily, and there's no reason for all of this yummy fruit to go to waste. I have a little trick for freezing things like this so they are ready to go when I need to throw it into my Ninja! This also works great with strawberries too, and it keeps your fruit from sticking together once you bag it up and put it into the freezer. For bananas, peel and slice them into the size that you want. Then spread the slices onto a baking sheet and put the baking sheet into the freezer. Be sure to lay it as evenly as possible. Wait an hour or so (I actually forgot mine were in there), remove them from the baking sheet and put in a freezer safe Ziploc! Do the same for strawberries, just cut off the tops, slice them and freeze the pieces.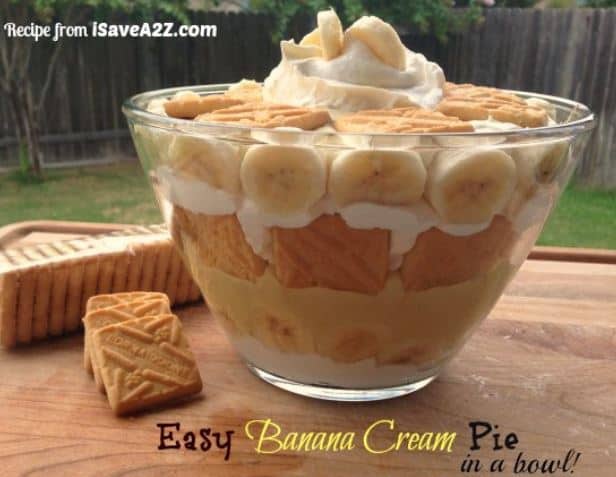 #2. Easy Banana Cream Pie (in a bowl): Seriously…..this is so good and you won't believe how easy it is to make! This quick and easy recipe uses shortbread cookies for the crust and instant pudding in the filling. You can have this whipped up in no time because it only takes about 10 minutes to prepare! This is great to take to gatherings, people will think you have been slaving in the kitchen all day!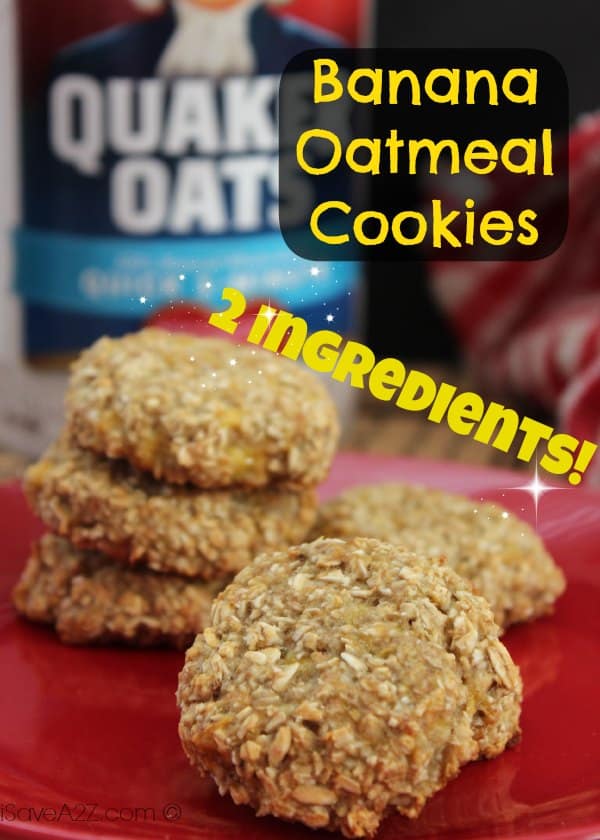 #3. Banana Oatmeal Cookies: These yummy, sweet treats are made with only 2 ingredients! All you need is overripe bananas and quick oats. It doesn't get much easier than that! This is also a great alternative to cure your sweet tooth without all the added sugar!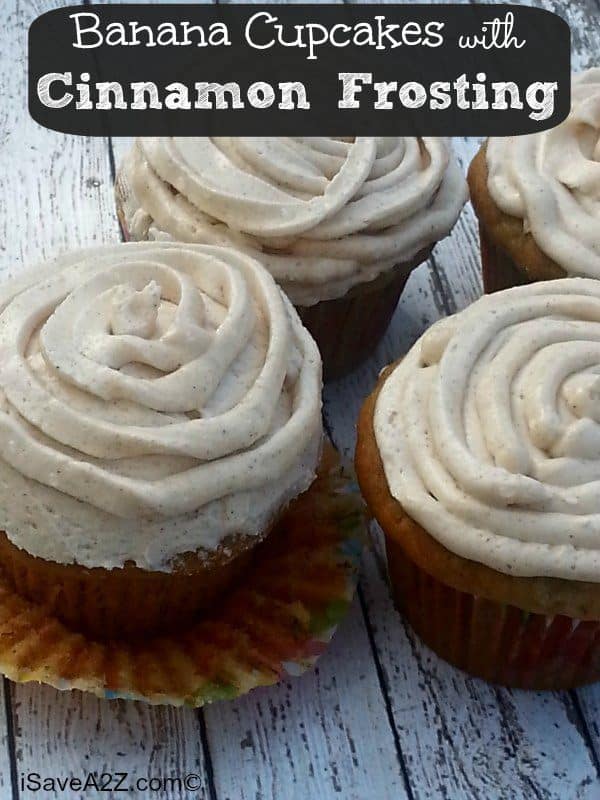 #4. Banana Cupcakes with Cinnamon Frosting: This was the recipe we tried the last time we had a batch of overripe bananas. These are so good and that homemade cinnamon frosting is amazing! These went together fairly quickly and the kids couldn't get enough of them! These weren't too sweet either, so they were even good for breakfast!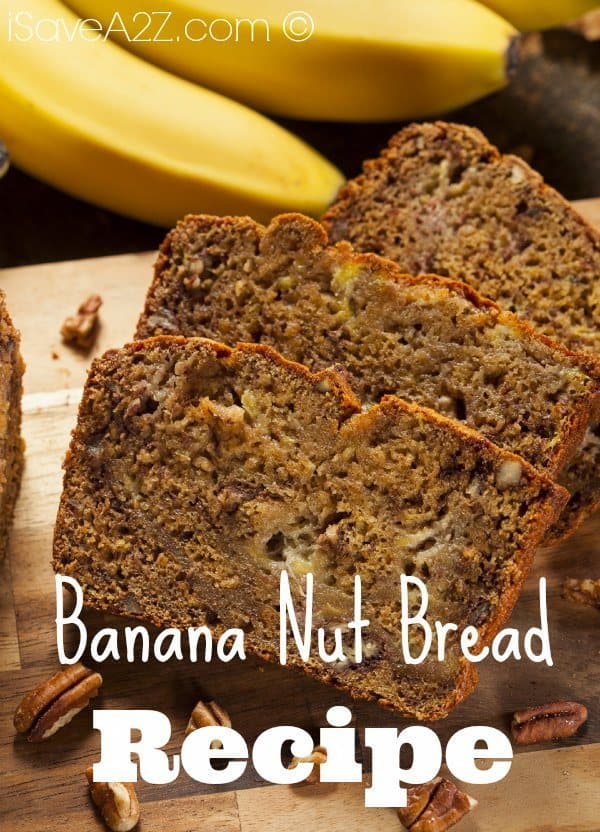 #5. Banana Nut Bread: This is another one of my favorites because it makes a great dessert or treat, but it is also a filling breakfast! The prep time for this is only 20 minutes. Most of the time after that it will be baking in the oven and making your house smell delicious! We love nuts in our banana bread, but you could always leave them out if needed.
I hope this helps you out the next time you find yourself with a handful of overripe bananas! I have made a promise to myself that no more would go in the trash, and with these Top 5 Uses For Overripe Bananas, they won't have to!
Enjoy!