This is a Sponsored post written by me on behalf of Hershey's®. All opinions are 100% mine.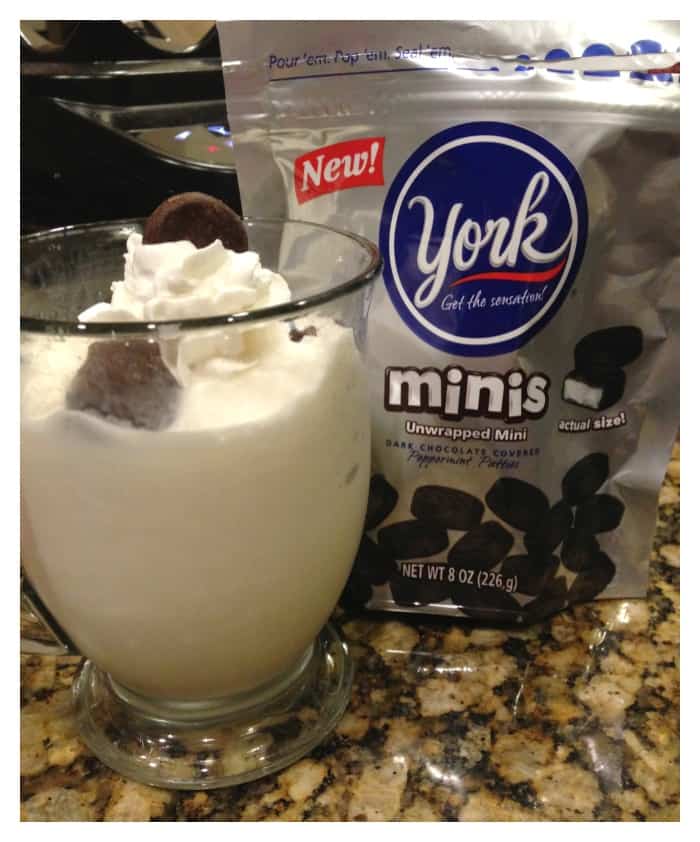 York Minis Peppermint Milkshake Recipe
I had a serious craving for York Peppermint Patties the other day. You know, that cool minty flavor with a burst of sweetness… but I also wanted something cold because it's the middle of summer here in Texas and having something cold is a must.
On my way home I stopped off at CVS, low and behold I found YORK MINIS! I immediately though of a peppermint milkshake and I just had to have it! I grabbed my favorite ice cream and a bag of York Minis and headed home. This is where I made my first mistake though. I should have grabbed two bags of York Minis. The kids opened the bag before we even got home and started chowing down on MY MINIS! NOOOOOO!!!! I almost pulled the car over just to save some. Luckily, there was enough to still make my mouthwatering milkshake that I was drooling about earlier.
You are in luck too! Right now you can score $1 off the purchase of two bags of York MINIS! Guess who is heading back to the store!!
Save on all your favorite mini Hershey's candies!
YORK MINIS are available for $1 off any two-product purchase. Get your YORK MINIS and Get the sensation you love – now bite-sized!
Here's how to make an amazing York Minis Peppermint Milkshake Recipe: I started with a few ingredients: York Minis 1 large scoop of Vanilla or Chocolate Ice Cream 1 cup of ice 1/2 cup of milk Optional: Whipped Cream Topping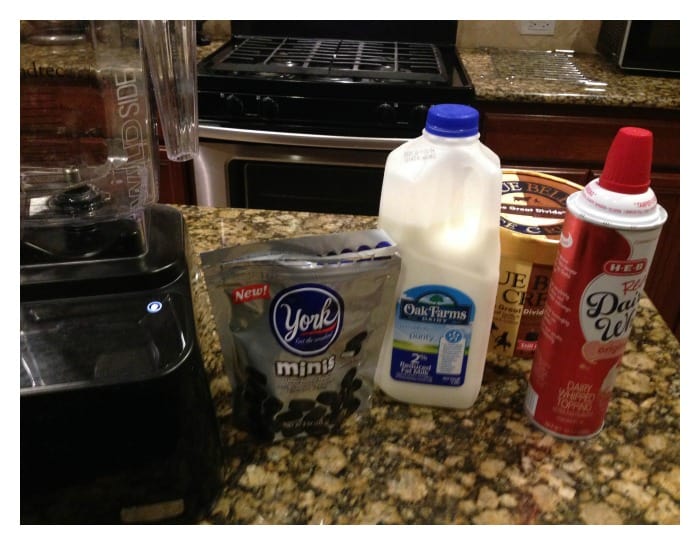 Add the above ingredients to your blender. Blend it on high for about 30 seconds or until all the ice has been crushed. Top it with whipped cream and a few York Minis. Serve immediately.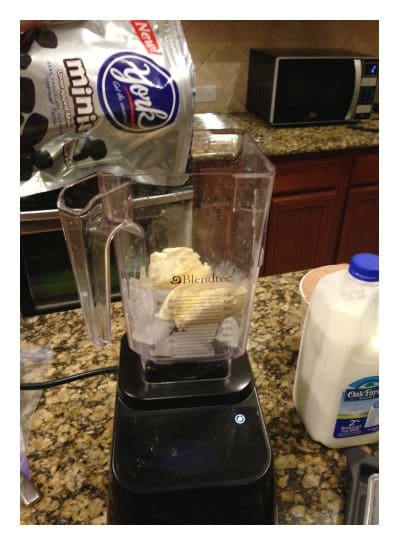 I made my Peppermint Milkshake recipe with vanilla ice cream but my daughter insisted on chocolate. Both tasted amazing!! If you decide to go with chocolate, I would drizzle the top with chocolate syrup after you top it with whipped cream. This York Minis Peppermint Milkshake was exactly how I imagined it would be. It gave me that cool blast I needed on a hot Texas summer day! It was easy to make and delicious to drink! Next time, I will buy more York Minis and possibly even hide them from my kids! Feel free to "Pin" this recipe here: